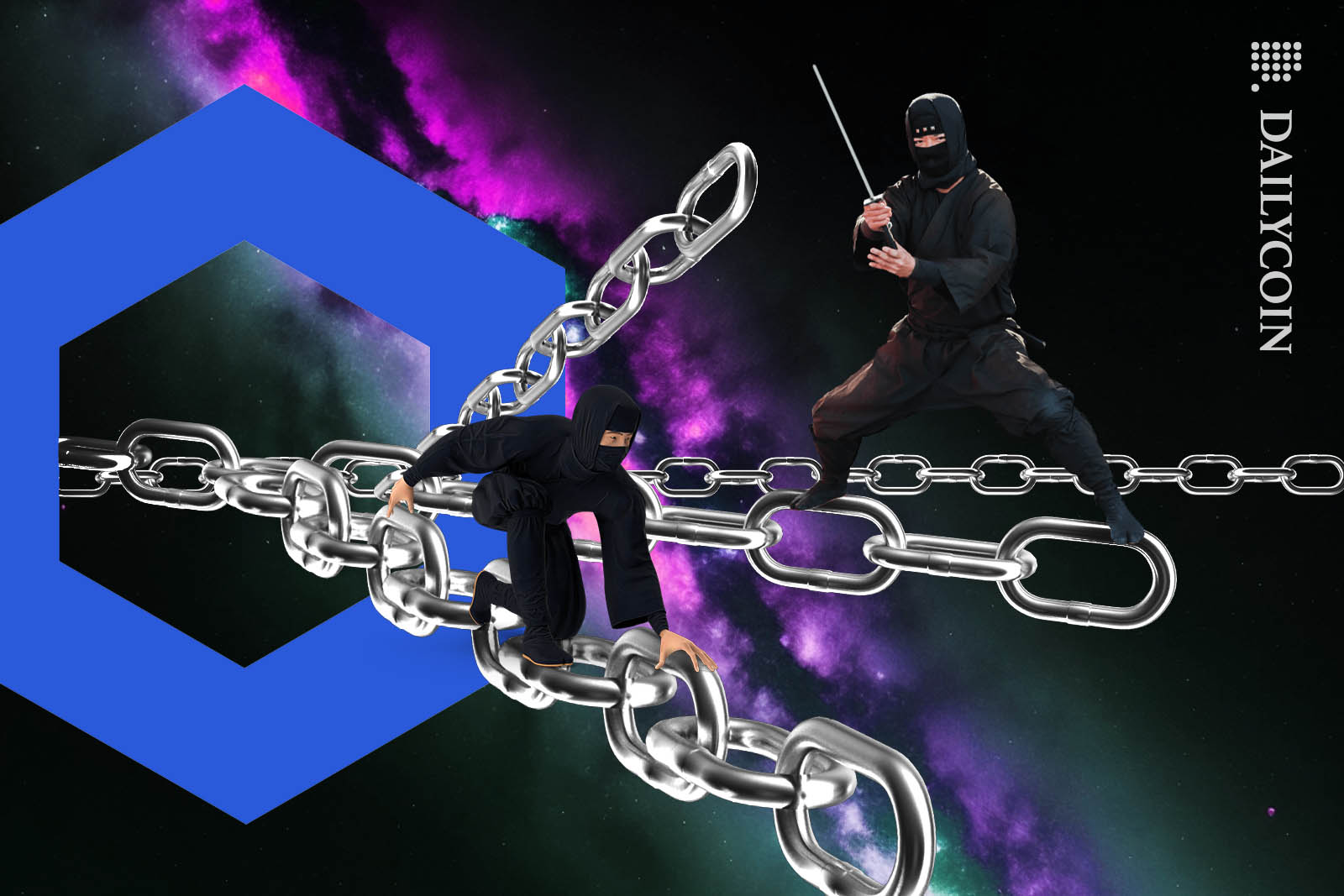 Chainlink's CCIP is live for early-access users.
The solution promises to connect not just blockchains but also traditional finance institutions.
With CCIP, Chainlink has taken measures to tackle the vulnerabilities of cross-chain protocols.
On Monday, July 17, Chainlink Labs revealed that its Cross-Chain Interoperability Protocol (CCIP) had launched in the early access phase on Avalanche, Ethereum, Optimism, and Polygon. Chainlink Labs further revealed that leading decentralized finance protocols like Synthetix and Aave were integrating the solution.
Chainlink touts CCIP as a standard to solve Web3's interoperability problem, promising to connect not just the world of Web3 but also the traditional finance world through its partnership with SWIFT.
Nonetheless, cross-chain solutions are nothing new and sometimes have served as weak points often exploited by bad actors. This begs the question of how Chainlink's CCIP tackles security concerns.
Chainlink's CCIP's Security Features
Chainlink has provided secure price feeds through its oracle networks for several decentralized applications (dApps), securing over $8 trillion in on-chain transaction value.
With CCIP powered by these decentralized oracle networks, Chainlink argues that the same security focus has been replicated with the cross-chain solution. As highlighted by Chainlink community ambassador ChainLinkGod.eth, the protocol comprises a flurry of security features, including the Active Risk Management (ARM) network and customizable rate limits.
The ARM network, a secondary network independent of the CCIP protocol, validates all cross-chain transactions based on whether any suspicious activity is detected. On the other hand, customizable rate limits restrict the number of tokens transferred across chains within a set period. It acts as a backstop against losses in the event of an exploit, preventing protocols built on or utilizing CCIP from being completely drained in one go.
At the time of writing, Chainlink's native token, LINK, is bucking a broader crypto market correction, trading for $6.96, representing a 4.38% gain in the last 24 hours, per data from CoinMarketCap.
On the Flipside
CCIP does not eliminate the possibility of exploits though it provides a backstop through customizable rate limits.
The true potential of the protocol can only be known when it becomes available to all developers.
Why This Matters
The lack of interoperability between blockchain networks impedes the realization of a truly decentralized internet. Chainlink's CCIP promises to solve this problem and take things further by bridging the gap between DeFi and traditional finance. If this solution is to succeed, then security has to remain a top priority.
Read this to learn all you need to know about Chainlink:
Chainlink (LINK): A Beginner's Guide
Find out how zkSync Era's latest upgrade encourages decentralization and cuts fees:
How zkSync Era's Boojum Upgrade Boosts Decentralization and Cuts Fees