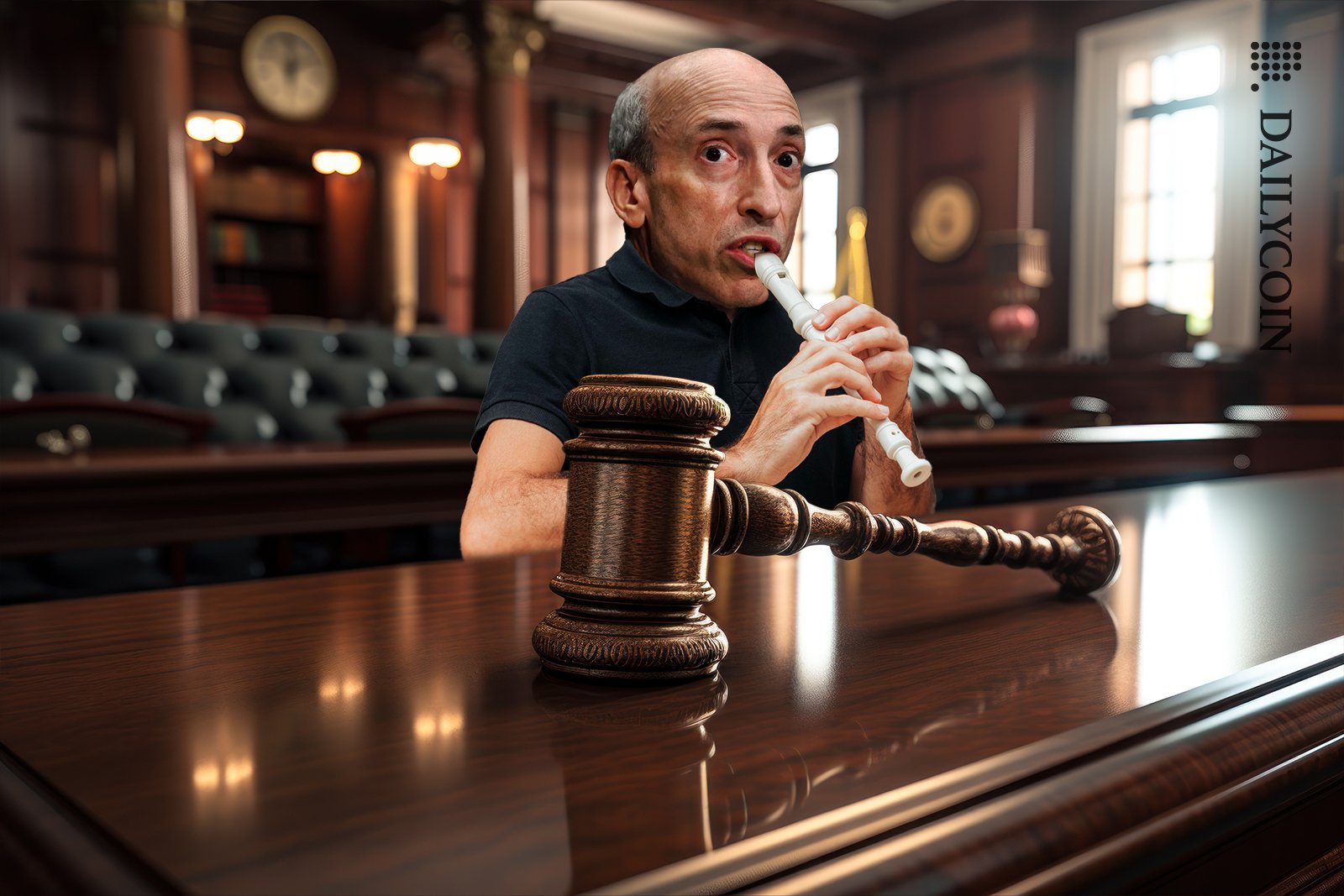 SEC Chair Gary Gensler will testify before a Senate Committee.
The Chair is expected to address various issues, including the SEC's stance on crypto.
In his opening remarks, Gensler slams crypto yet again.
Ostensibly unperturbed by a recent slew of legal setbacks in crypto enforcement, United States Securities and Exchange Commission (SEC) Chair Gary Gensler will hold onto his guns in the Senate hearing slated for September 12.
Following the commission's partial loss in the SEC vs. Ripple lawsuit and even a more clear-cut setback in Grayscale's Bitcoin ETF contention, Gensler is seemingly poised to stand by his regulatory gambit, claiming he is out to protect both crypto issuers and investors.
Almost All Crypto Assets Are Securities
In a written testimony shared ahead of the Senate Banking Committee hearing, Gensler stuck to a consistent theme, reiterating that nearly all cryptocurrencies fulfill the Howey test, a legal standard that determines whether an asset or transaction qualifies as an "investment contract" subject to the U.S. securities laws.
"As I've previously said, without prejudging any one token, the vast majority of crypto tokens likely meet the investment contract test. Given that most crypto tokens are subject to the securities laws, it follows that most crypto intermediaries have to comply with securities laws as well," Gensler said.
Wide-Ranging Non-Compliance
The securities watchdog chair also raised concerns about non-compliance in the crypto industry, which he termed "wide-ranging."
"Given this industry's wide-ranging non-compliance with the securities laws, it's not surprising that we've seen many problems in these markets," Gensler remarked and also asserted that he saw no reason why crypto investors shouldn't be given the same protections as those under securities law.
Gensler will be grilled about recent enforcement actions by the commission, which, according to many observers, have been nothing short of a witch hunt and an overreach of SEC's mandate.
Read why Coinbase CEO is calling for Gensler's removal from SEC:
Coinbase CEO Calls for Gary Gensler's Removal as SEC Chair

Find out in this article how Commissioner Peirce believes the SEC should approach crypto regulation:
Commissioner Peirce: SEC Should Ask Crypto Investors What Protections They Need