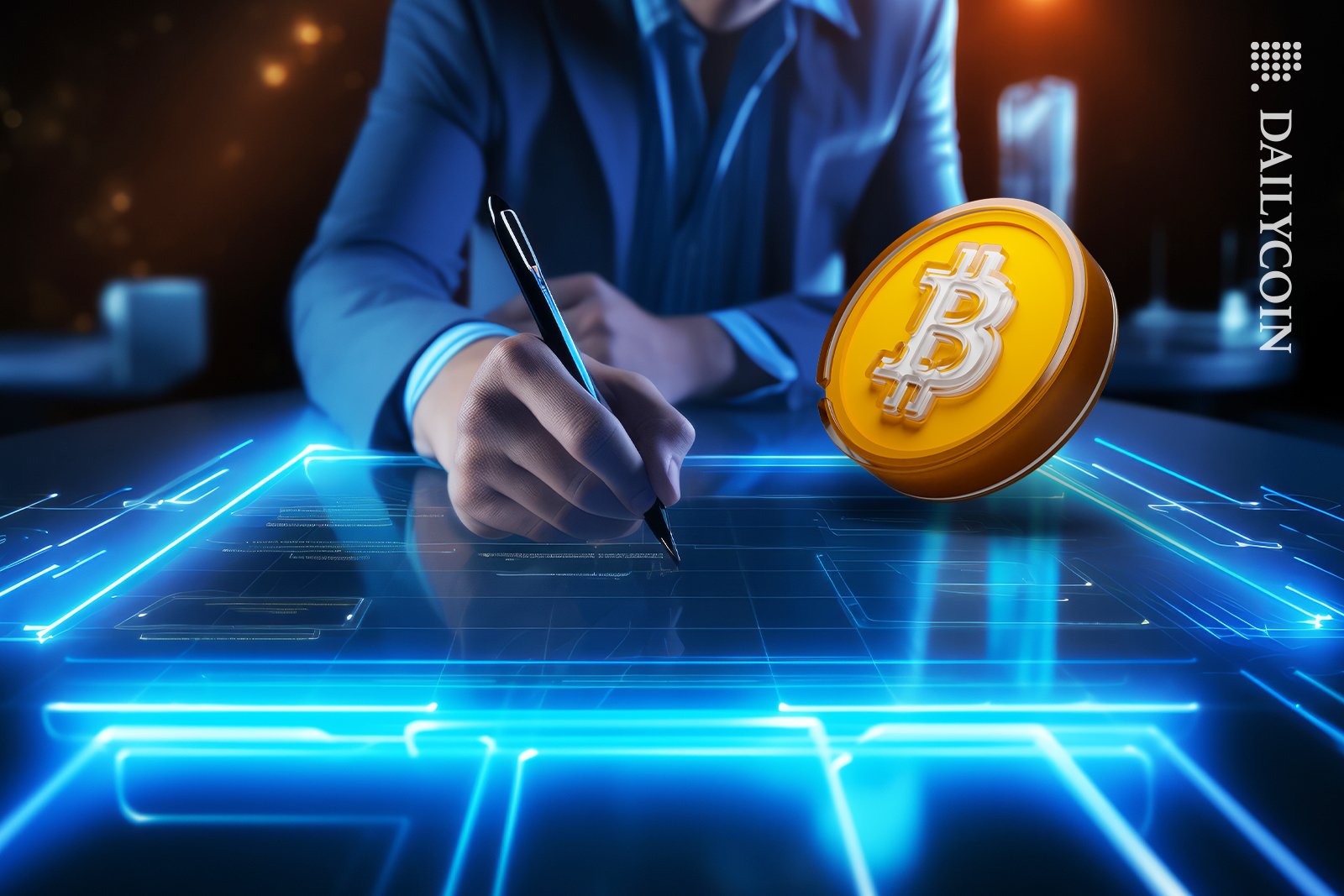 BitVM will enable sophisticated smart contracts on Bitcoin.
The BitVM proposal relies on off-chain processes.
Several limitations require ironing out.
Bitcoin launched in 2009 as a response to the broken fiat money system, paving the way for countless other digital assets to make their mark. Over a decade on, there's no denying that Bitcoin's technical capabilities now pale against that of second and third-generation blockchains.
Despite its technological shortcomings, Bitcoin remains the most decentralized and trusted protocol, securing its position as the top cryptocurrency in the market. However, in a bid for the best of both worlds, developer Robin Linus has proposed a groundbreaking upgrade that could revolutionize Bitcoin's technical capabilities, potentially rendering altcoins obsolete.
Do Anything on Bitcoin
On October 9, Linus published a whitepaper titled "BitVM: Compute Anything on Bitcoin", which detailed proposals for enhancing Bitcoin's technical capabilities and functionality without requiring a fork of the code or changes to the consensus rules, thus preserving Bitcoin's integrity.
According to the white paper, the basic architecture of the upgrade moves computational load off the technologically limited base layer, relying instead on the off-chain interaction between a prover and a verifier. The prover claims a function produces a specific output for certain inputs while the verifier assesses the prover's claim.
"As long as both parties collaborate, they can perform arbitrarily complex, stateful off-chain computation, without leaving any trace in the chain," read the BitVM whitepaper.
Current Bitcoin smart contract capabilities are reduced to basic metadata, such as signatures and time locks. Still, BitVM enables a more expressive smart contract design, opening up new possibilities, including games, proof verification, bridges, and prediction markets. Nonetheless, BitVM faces several technical and practical challenges to overcome.
Challenges and Limitations
Detailing the limitations, Linus mentioned that BitVM could be more efficient by utilizing Bitcoin's higher-level operations, including script support for 32-bit numbers and fully using each block's 4MB capacity.
Further limitations lie in the model's two-party setup of prover and verifier. However, Linus revealed that research is underway to extend the system to include more participants, including exploring the possibility of chaining two-way channels together.
Bitcoin developer "Bob Bodily" waded into the discussion to voice multiple drawbacks with BitVM, including it being slower, more expensive, and more complicated than Ethereum's virtual machine (EVM).
On the Flipside
Bitcoin has a history of proposals that struggle to gain traction, such as OKX's BRC-30 token standard.
Alts provide a ground-up design to accommodate sophisticated functionality, whereas BitVM approaches the issue as an afterthought.
Why This Matters
Some have criticized Bitcoin as an inflexible protocol that cannot evolve. However, BitVM is challenging this notion and demonstrating that Bitcoin has the potential to compete with other cryptocurrencies in terms of functionality.
Find out more details on CZ's post-halving Bitcoin price prediction here:
CZ Forecasts Bitcoin's Next Future Peak: Here's When

Discover why the community is pushing back against THORSwap reinstating swap functionality here:
THORSwap Token Swaps Return, But at What Cost?