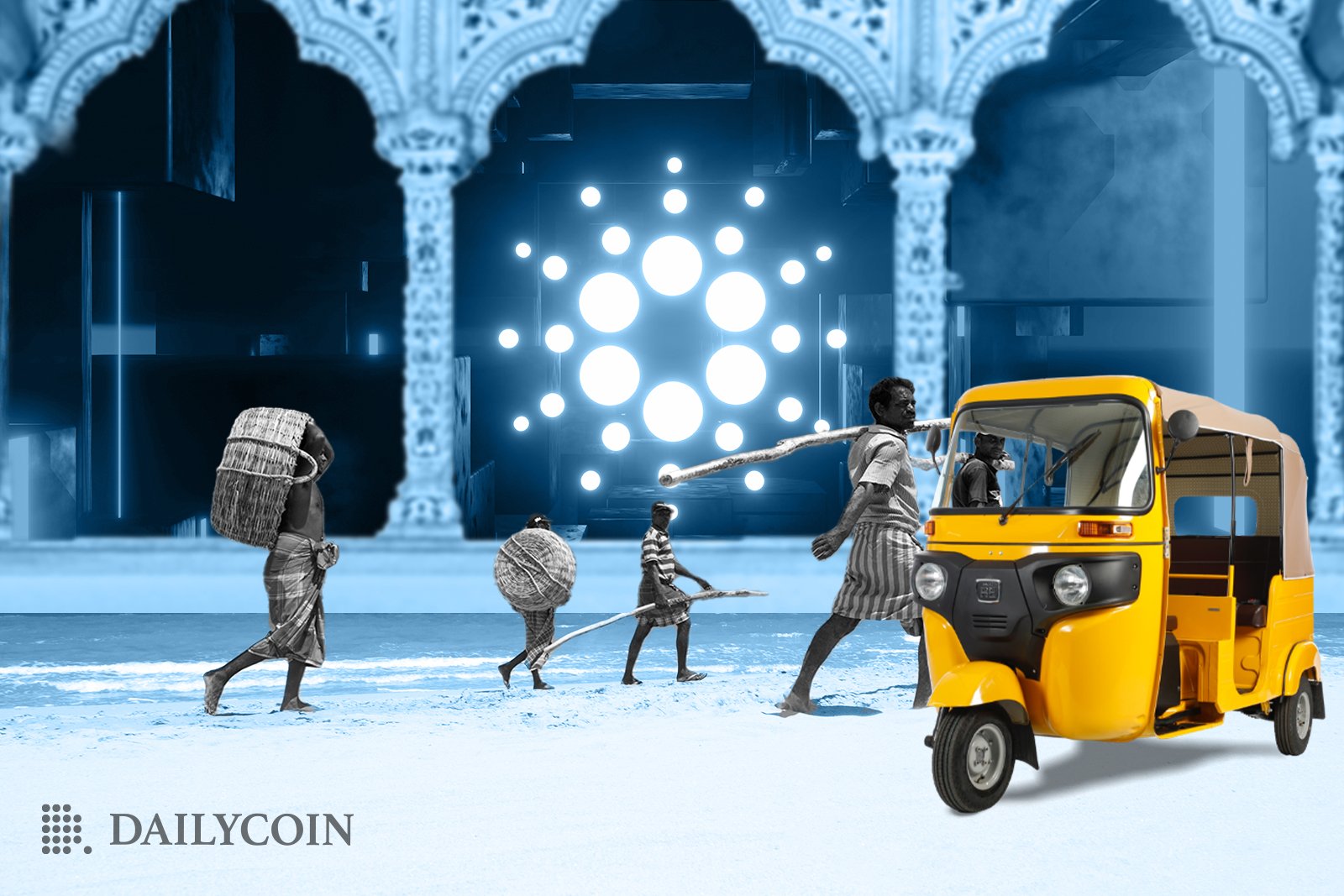 eTukTuk unveiled the world's first automotive project on the Cardano blockchain at the World Economic Forum.
The sustainable transportation alternative aims to address economic and environmental issues, starting in developing countries like Sri Lanka.
The project is designed to encourage the growth of an electric vehicle network and charging stations to drive accessibility.
On January 18th, 2023, eTukTuk unveiled a pioneering automotive venture on the Cardano (ADA) blockchain at the World Economic Forum in Davos. The project is projected to launch operations in Colombo, Sri Lanka, with the support of the local government.
How Does eTukTuk Intend to Make a Difference?
Tuk-tuks are a prominent mode of transportation in many developing cities, in particular Colombo, which has "over 1.2 million registered tuk-tuks on the roads."
A blog published by eTukTuk on January 12, 2023, stated the following:
"eTukTuk has developed a unique blockchain solution — the world's first on Cardano — to tackle some of our planet's biggest challenges."
Traditional tuk-tuks are a significant contributor to global carbon emissions, "emitting more toxic CO2 than a passenger car," according to a blog post by eTukTuk. Previous attempts to convert tuk-tuks to electric operations have reportedly failed due to a lack of charging infrastructure. Despite skepticism from Crypto Twitter about the practicality of the project in third-world countries, eTukTuk responded, stating:
"That's exactly what we're solving for. Charging Stations form the backbone of the eTukTuk network and are built to be widely accessible, compact and future-proof."
How exactly will they charge their Tuk Tuk's in 3rd world countries in Southern Asia & Africa when most don't even have the infrastructure!

— Ray "Hugo" Charles (@Christo7850) January 12, 2023
eTukTuk aims to tackle the issue of limited accessibility to electric vehicles, starting in Colombo, Sri Lanka, by creating a network for the "eTukTuk rEVolution."
The P2P network is expected to facilitate the growth of eTukTuk's infrastructure of charging stations and the shift to electric vehicles through the Cardano blockchain.
Furthermore, the initiative aims to drive a transition away from fossil fuels for tuk-tuks, addressing global concerns such as financial inequality, health issues related to CO2 emissions, and air pollution.
The success of the project may depend on the network of eTukTuk drivers.
The cost of owning, driving, and charging electric tuk-tuks would need to be affordable for drivers and passengers.
Beyond this development, the Cardano ecosystem has recorded sustainable growth after it was reported that more than 1,000 projects are currently building on Cardano.
The eTukTuk project represents a real-world application of Cardano's blockchain technology in the transportation industry, demonstrating the potential for blockchain to drive sustainable change.
The initiative could serve as a model for other developing countries looking to transition to electric vehicles.