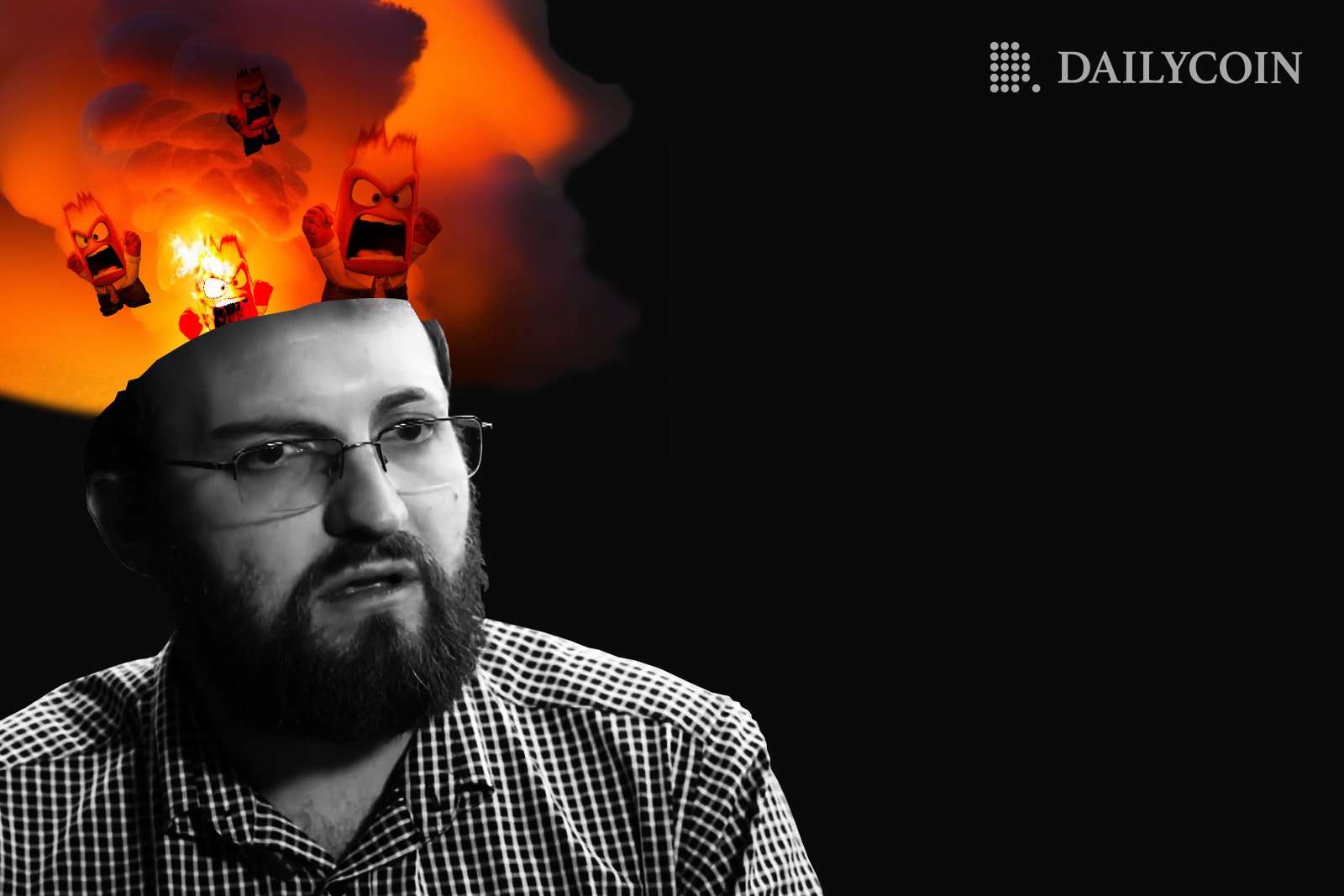 Ran Neuner from Crypto Banter commented that developer activity on the Cardano blockchain is "not where it needs to be." He based his conclusions on the 2022 Electric Capital Developer Report.
Cardano (ADA) founder Charles Hoskinson reacted to the Livestream with statements that the YouTuber was not giving Cardano "fair representation" due to "biased sources."
Cardano remains eighth among cryptos by market capitalization.
During a Crypto Banter Livestream on January 18th, 2023, Ran "CryptoManRan" Neuner commented that developer activity is the most important metric to consider when analyzing the value of a blockchain. 
Neuner shared associated data from the 2022 Electric Capital Developer Report to conclude "which Layer 1 is going to win the Layer 1 race."
Neuner described the Cardano developer community as "not where it needs to be." He further stated that, based on the metrics from the Electric Capital report, he would not be "buying any more Cardano."
The Cardano Community Member Has Its Say
The Crypto Banter Livestream sparked a strong reaction from the Cardano community. Most notably, the Developer Report, Neuner's point of reference for his initial video, was lambasted. It was condemned as "biased" and "a VC report that lies about dev activity, especially on Cardano" by community member Chris O.
 A Classic Hoskinson Response
In response to the Crypto Banter Livestream video, Cardano (ADA) and IOG founder Charles Hoskinson tweeted:
"YouTubers that shilled Solana and Luna aren't given Cardano a fair representation and using biased sources!?"
Hoskinson is active on Twitter, where the Cardano and IOG founder does not refrain from publicly voicing his reactions. He is also known for participating in controversial topics and discussions. 
Will Cardano Draw the Spotlight?
On December 29th, 2022, Cardano (ADA) was ranked first in developer activity on Santiment, a crypto analytics platform. It surpassed "Ethereum (ETH) and other blockchain protocols in submissions on GitHub."
Hoskinson released a new weekly video on January 19th, 2023, before he tweeted the aforementioned response to the Crypto Banter Livestream. In the video, he disclosed that Cardano has been working on "a huge amount of DeFi" and a future upgrade to RealFi. This would entail DeFi with the addition of "standards and certification, identity, metadata, governance, and regulation."
On January 18th, 2023, it was unveiled at the World Economic Forum in Davos that the world's first automotive project would be launched on the Cardano blockchain. 
Despite community outrage, ADA is still down 89% from its all-time high of $2.95, at $0.33 at the time of writing.
Even amidst negative sentiment, Cardano announced innovations. These took the form of the eTukTuk launch announced at Davos, and DeFi developments revealed in Hoskinson's video.  
Charles Hoskinson is an advocate for the broader crypto community. He insists that he works to push the industry as a whole forward beyond his interests.