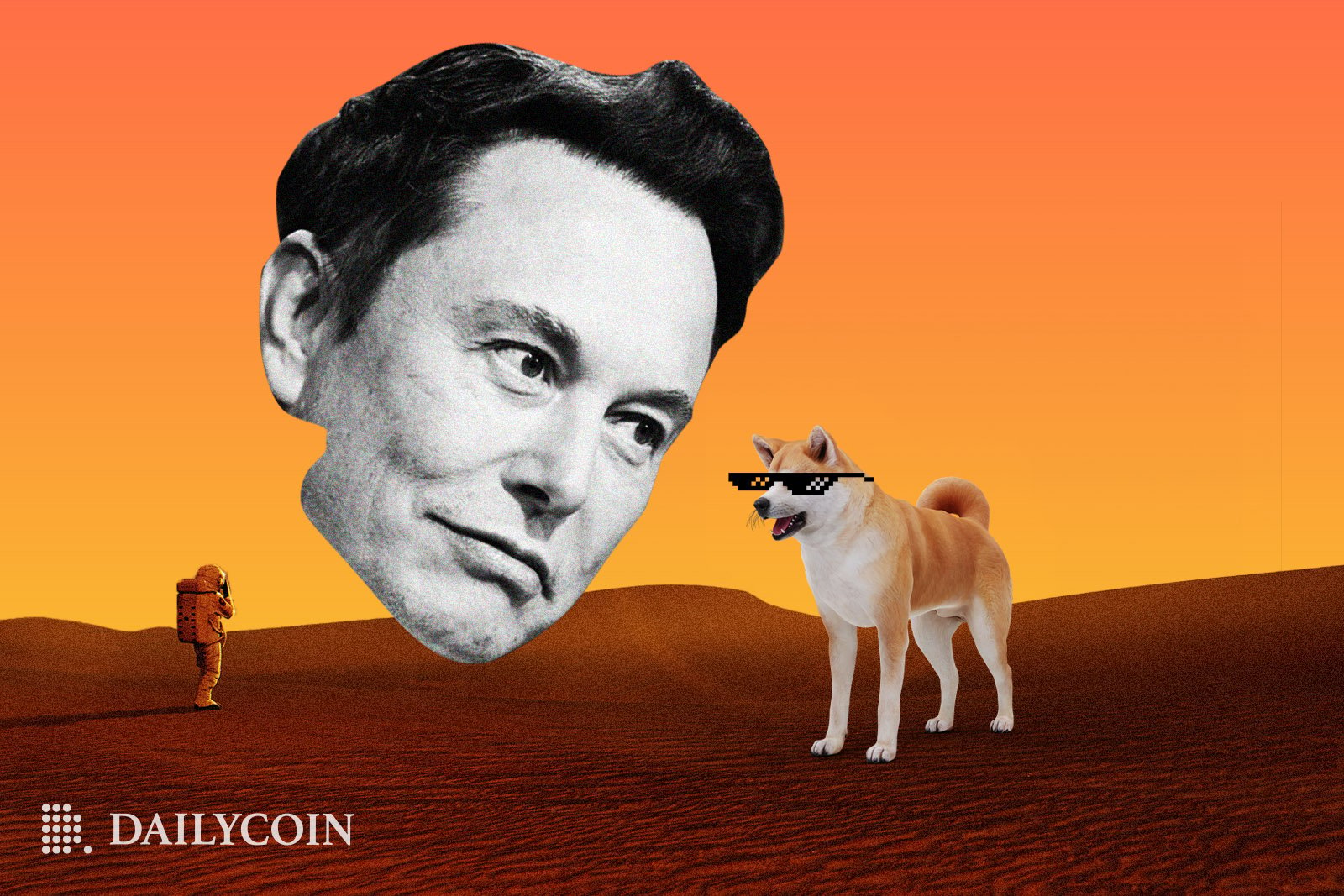 Jane Manchun Wong recently uncovered evidence that Elon Musk might be on the cusp of rolling out a new Twitter "Coins" feature.
Despite his moniker of "The Dogefather," Musk last tweeted about Dogecoin (DOGE) on December 25th, 2022.
Twitter Coins and their associated features could put Dogecoin on the sidelines.
After Musk acquired Twitter in October 2022, the social media platform has been rolling out new features and updates regularly, with varying levels of success. Even so, Musk has expressed his intent to continue developing Twitter to increase the platform's reach and engagement.
Recent Twitter updates have seen the value of DOGE rally. Still, reports of the development of Twitter Coin could see the end of this prosperous relationship between Elon "The Dogefather" Musk and Dogecoin.
A Glorified Rewards System?
Adding fuel to the rumors, Jane Manchun Wong recently tweeted that Twitter might be on the cusp of rolling out the new "Coins" feature.
Twitter Coins will reportedly be purchased with fiat currency via Stripe and may not involve crypto in any form. Initial leaks suggest that the Coins will reward other users for posting individual tweets using Twitter Coins, similar to the Reddit Award System.
Disregarding a Prosperous History?
Elon Musk has a long history with Dogecoin. The Tesla CEO first began mentioning DOGE in December 2020 when he tweeted:
"Dogecoin is the people's crypto".
Since then, Musk has been actively involved in the promotion of the meme coin on Twitter. Dogecoin rose in value after Musk's endorsements, seeing a 28% increase just 24 hours after the news of his Twitter acquisition surfaced.
DOGE consistently rose as he made further comments, to the point where anything Elon Musk tweeted resulted in the meme coin rallying, as seen in the recent unrelated Twitter updates.
Dogecoin started as an internet joke in 2013 but has become one of the most popular cryptocurrencies, with a peak market capitalization of $88.8 billion as of May 2021. The meme coin quickly attracted an eager community, the support of which propelled DOGE to rank ninth among cryptocurrencies by market capitalization, according to CoinMarketCap.
Although speculation had been rife that Twitter would implement a DOGE payment scheme following Musk's acquisition, the developments around Twitter Coin and its associated features could see Dogecoin moved to the sidelines.
Crypto Twitter is anticipating the exact details of how the Twitter Coin system will work, as no official statements have been made.
Dogecoin founder Billy Markus remains positive about the reported roll-out of the new Twitter Coins feature.
While Twitter Coins could be detrimental to Dogecoin, introducing a new cryptocurrency could open doors to the widespread adoption of crypto.