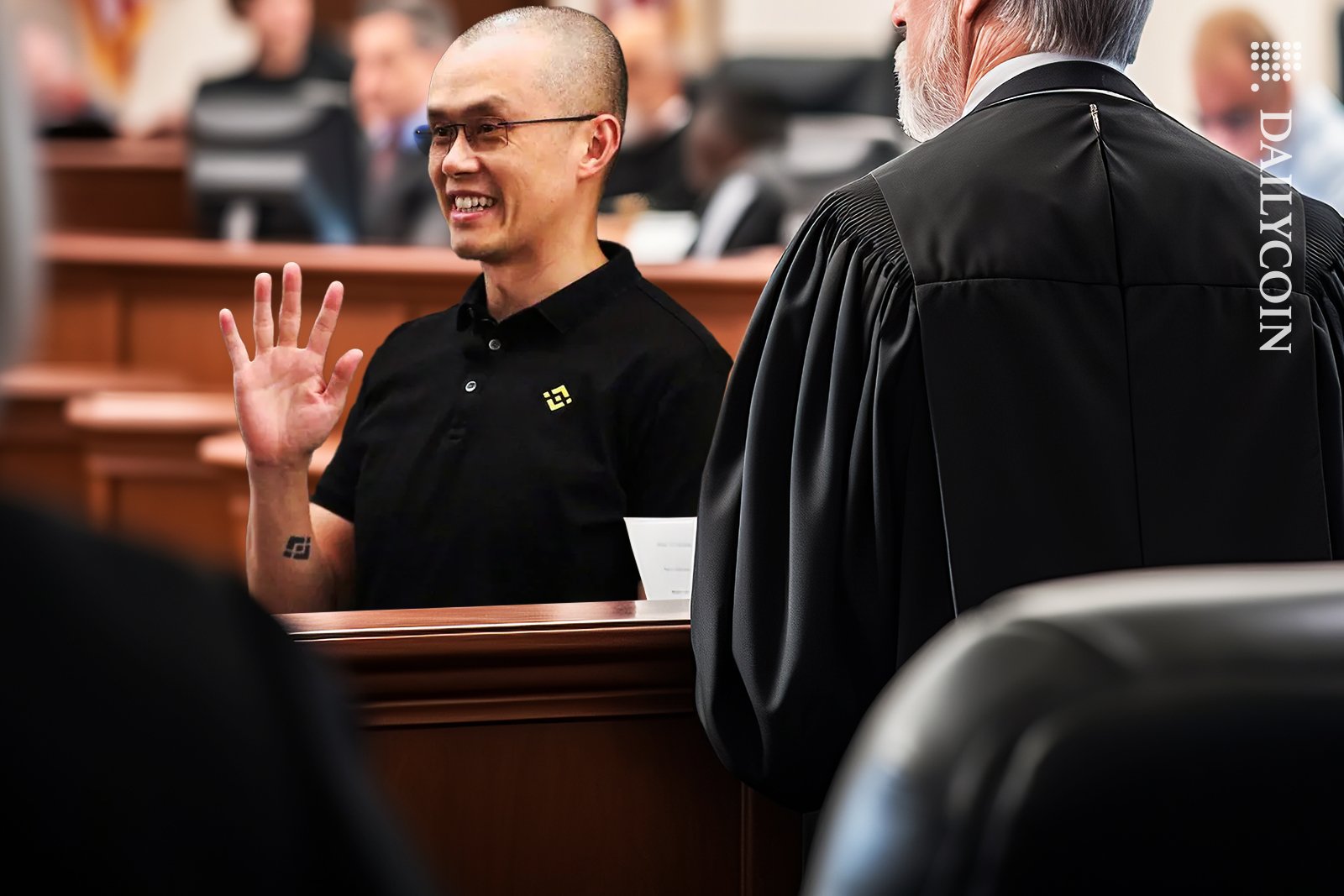 Binance has filed to dismiss the SEC lawsuit.
The timing of the exchange's filing has raised eyebrows in some circles.
Is Binance disregarding court proceedings?
The SEC case against Binance has taken a new turn as the exchange, its U.S. affiliate Binance.US, and its CEO Changpeng "CZ" Zhao have filed for dismissal.
The timing of this filing has raised eyebrows in some circles as it comes amid a heated dispute over custody of Binance.US customer assets, raising the question of whether Binance's move disregards the case procedure and a judge's request.
Asset Custody Dispute
The safety of customer deposits on Binance.US has been the focal point of contentions early on in the SEC case against Binance, as the agency has accused the international exchange of routinely mishandling customer deposits. A claim that Binance has denied. Amid these concerns, the SEC and Binance.US reached an agreement to keep customer deposits in the U.S., away from Zhao and Binance-related entities.
However, in recent filings, the agency has accused Binance.US of breaching the so-called consent order agreement by continuing to use Ceffu, a custody service offered by Binance, seeking expedited discovery to obtain information about the custody of customer assets.
On the other hand, Binance.US has filed an opposition to the SEC's request. Though the exchange admits to using Ceffu, it contends that it maintains custody of the keys to the wallets holding customer deposits in line with the consent order agreement. Additionally, lawyers claim that it was understood that the exchange would be allowed to continue to use the Binance-provided service.
In a September 18 hearing, Magistrate Judge Zia Faruqui urged both parties to work together to resolve the recent dispute. Refraining from issuing an order in favor of either side, he called for compromise, including a request for Binance.US to share more information about its relationship with the SEC.
But amid this process, Binance has moved to toss the SEC case in court filings on September 21.
Does Binance's Filing Disregard Current Proceedings?
In response to Binance's recent filings, some onlookers have suggested that the exchange disregards the magistrate judge's requests. Cinneamhain Venture Partner Adam Cochran was among those to express this view, implying that the firm had made a misstep.
Similarly, "Not Tiger Global" quipped, "very fascinating strategy."
Despite these assertions, magistrate proceedings run separately from the regular case schedule. Per a schedule released in a June 23 joint status report, the SEC and Binance agreed that the exchange would file its motions to dismiss on September 21.
Similarly, regardless of the proceedings in the magistrate court, the SEC is expected to submit a response to Binance's motions to dismiss by November 7.
"A rule 12 motion is absolutely typical at this juncture and not a surprise to anyone who does this for a living. It's also a solid brief. I'm not saying it's a slam dunk but saying it's not A game work is not correct," Brown Rudnick Partner Stephen Palley explained in response to Cochran's comments.
On the Flipside
Why This Matters
The SEC case against Binance is one of the most widely discussed crypto legal battles. As such, it is uncommon for onlookers to get confused by varied conversations about proceedings.
Read this to learn more about Binance's motions to dismiss:
CZ, Binance, and U.S. Affiliate File to Dismiss SEC Lawsuit

Learn more about the Pokémon NFT sensation that is taking the Polygon network by storm:
Polygon's Pokemon NFT Frenzy Unleashes 10x Profits Overnight