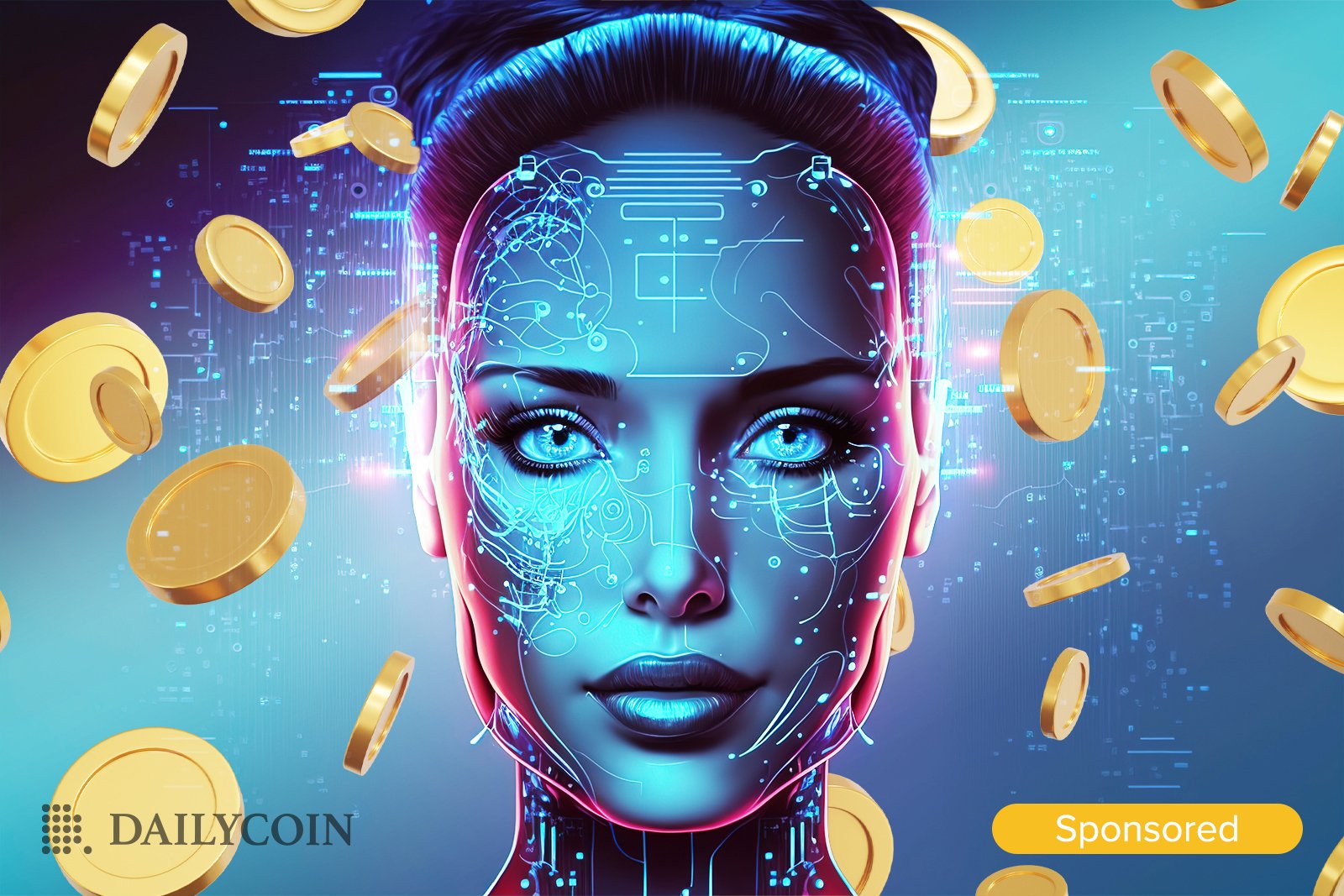 In recent years, Decentralized Finance (DeFi) has transformed how people access financial services and given rise to countless opportunities worldwide in a more inclusive and permissionless environment.
As DeFi protocols continue to gain momentum, innovative technologies are constantly being introduced to optimize their systems. One such technology is artificial intelligence (AI), which has taken the world by storm so far in 2023.
With its impressive capabilities, AI is rapidly reshaping industries across the board, and the DeFi sector is no different. With interest in the two technologies at their peak, blockchain technology and AI are set to reshape the future of finance by working in tandem to solve some of the biggest challenges in the space.
The excitement around AI-assisted DeFi protocols has brought a new wave of interest to the sector, with developers and startups actively pushing out innovative solutions that align with current trends. To keep you updated with the latest developments on how AI is transforming the DeFi industry, AI Insider has curated a list, and you can find out more by joining our Telegram channel.
Auditing Smart Contracts and Debugging Code
Smart contracts are at the heart of DeFi, and due to the immutable nature of blockchains, errors can result in permanent damage. One of the largest hacks in the history of blockchain technology, the DAO attack, happened because a hacker found a loophole in the smart contract to siphon more than 3.6 million ETH, worth roughly $7.5 billion USD today.
While smart contracts may operate as developers intend, there's always a risk of exploitation by a malicious actor via bugs or loopholes. Typically auditors are hired to identify any potential breaches in the smart contracts. The process is a tedious one, however, making it prone to human error, and that's where AI comes in.
AI systems have proven exceptionally good at detecting loopholes and bugs in smart contracts, especially the new and improved Chat-GPT 4. AI can quickly spot vulnerabilities and fix them before they cause irreparable harm.
AI can also provide real-time monitoring of smart contracts and flag out-of-the-ordinary issues, allowing developers to act quickly and ensure the reliability of their DeFi protocols.
Hedge Funds and Trading
Through DeFi, AI has introduced new opportunities for users to earn money. AI is highly efficient in picking up trends, making predictions, and sifting through large data sets to quickly identify patterns that human traders may otherwise miss.
AI significantly improves the risk management process by identifying and analyzing potential risks before they occur, making it ideal for trading. For this reason, AI has already seen adoption among hedge funds.
One example is, Numer.ai, a crowdsourced hedge fund, which uses AI to carry out trades based on predictions made by quants. The platform rewards analysts for accuracy and then trains the underlying trading algorithm using the winning strategies. The platform's unique approach has made it one of the most successful hedge funds in the DeFi space.
Investment Advice
Generative AI language models have taken the world by storm with their ability to generate new data in real-time based on the content it has been trained on. These models have numerous applications, including natural language processing, image and video generation, music composition, and even trading advice.
Although still experimental, Generative AI-based trading advisors have been on the rise. Their ability to hold human-like conversations and quickly analyze markets as volatile as the crypto market is second to none.
These AI models generate content in real-time, enabling traders to bounce their ideas off the AI to determine whether their theories will likely bear fruit. Generative AI language models can analyze large data sets such as price history, transactions, order books, indicators, and other variables at astonishing speed to authenticate traders' analysis.
That said, it's important to note that any market, whether cryptocurrencies or traditional stocks, can not be predicted with 100% accuracy by any trader or machine. However, these AI models can swiftly scan the market for highly probable scenarios based on data sets.
While AI is still nascent and should not be used with total reliance, it can be an excellent tool for analysis, forming conclusions, and identifying opportunities.
AI Insider – The One-Stop Shop for AI
If you'd like to enjoy a daily dose of AI and stay in the loop with all the latest breakthroughs, news, and insights on AI, machine learning, and robotics, AI Insider's Telegram channel is the ideal place. Our members stay informed about the latest developments and trends before anyone else.
Learn how AI is transforming multiple industries, whether it's DeFi, trading, writing software, or image and video generation; you can learn about all the protocols and apps developing them through our Telegram channel. Join now to find out more.