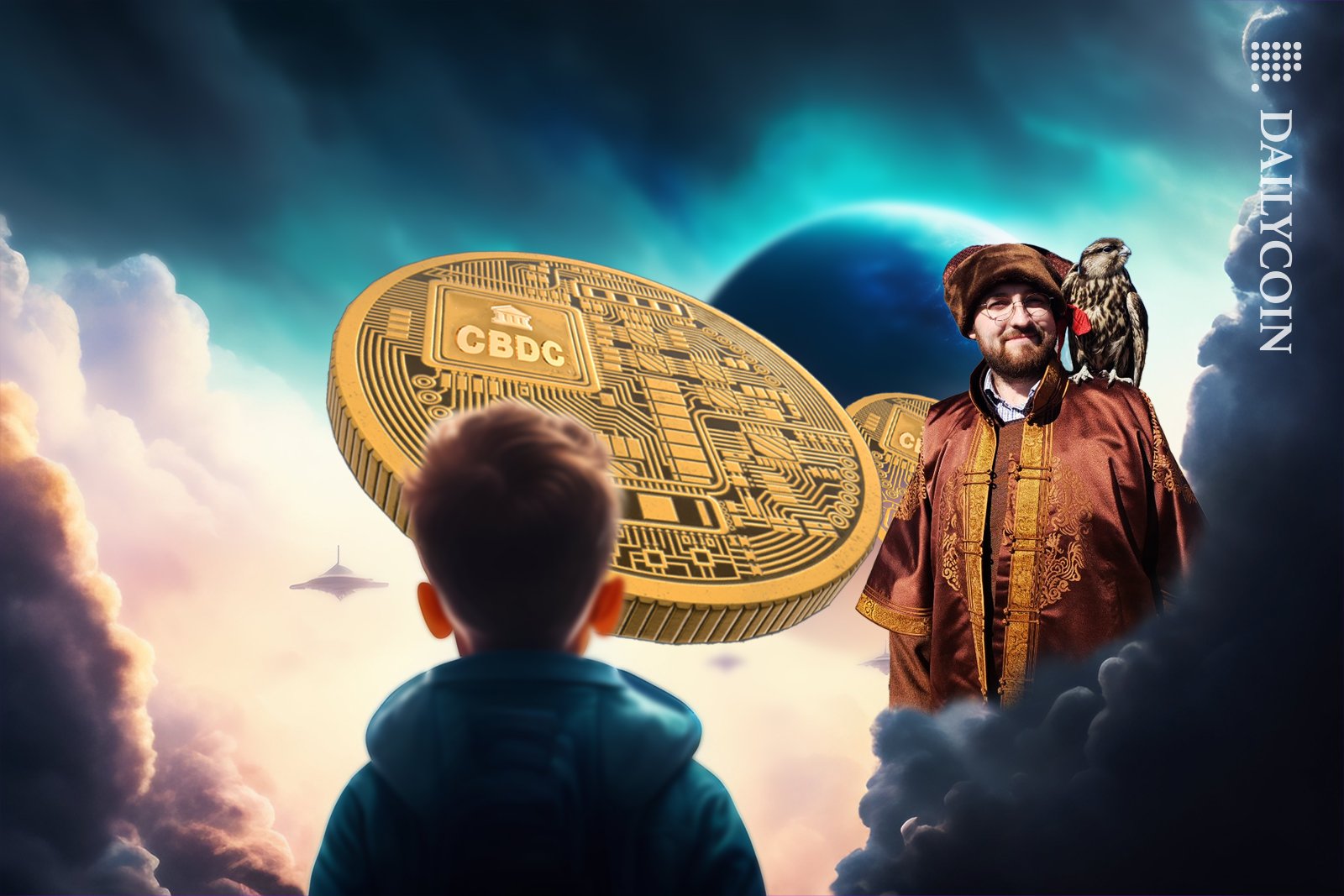 The SEC has taken a shot at Binance.
Charles Hoskinson shares his thoughts on the SEC-Binance case.
Hoskison warns users the SEC is motivated by a hidden agenda.
The United States Securities and Exchange Commission (SEC) is again on the offensive, targeting the world's largest cryptocurrency exchange, Binance. The financial regulator's case against Binance has sent shockwaves throughout the crypto industry, echoing across major tokens like Bitcoin, Cardano, Solana, and more.
After successfully enforcing exchanges like Gemini, Genesis, and Kraken, the SEC's scathing allegations against Binance could be the final nail in the coffin for exchanges in the country. Cardano Founder Charles Hoskinson believes the regulator's actions are driven by a hidden agenda – central bank digital currencies (CBDCs). 
Hoskinson's Warning
Following the SEC's devastating blow to Binance on June 5, Charles Hoskinson emerged to support the crypto exchange. In his statement, he warned his followers of the emergence of "chokepoint 2.0," an agenda that aims to introduce CBDCs in collaboration with massive banks to control citizens' financial life and freedom.
Hoskinson highlighted that the SEC's case against Binance is motivated by the regulator's political and philosophical disagreement with the existence of cryptocurrencies and what they represent.
He emphasized that a select group of unelected people has decided to remove concepts like self-sovereign identity, owning your wallet, and the freedom to control your economic agency from the masses and give to the "enlightened" few.
Concluding his message, the controversy-ridden founder underlined that the issue was not new, and the case presents a perfect opportunity for the industry to set aside its fragmented nature and unite to set rules and guidelines that could prevent the US from slipping into a dystopian future.
Hoskinson Doubles Down
Following his warning on Twitter, Hoskinson further emphasized his stance during a live broadcast, reaffirming his position on the SEC-Binance case. In this broadcast, the founder delved deeper into CBDCs and the risk they pose. He argued that CBDCs are far from optimized and serve as a means to transfer control into the "hands of people you've never met, you don't vote for, and are unaccountable to any legislative process."
To illustrate the future of CBDCs, Hoskinson provided alarming examples of the possibility of being denied access to money. The founder alluded to the Chinese Government, which uses CBDCs to control citizens.
In a rallying call to action, he urged his followers once again to oppose the implementation of CBDCs. He stressed that the next ten years could decide the world's fate and money.
On the Flipside
Why This Matters
The SEC's case against Binance and the potential classification of tokens like Cardano as securities could have a damning effect on the crypto industry. While it is not clear if the legal action is motivated by an agenda, Charles Hoskinson's warning of the implementation of CBDCs is frightening.
Read what Charles Hoskinson has to say about scams:
Cardano Founder Charles Hoskinson Alerts Community of AI Scams