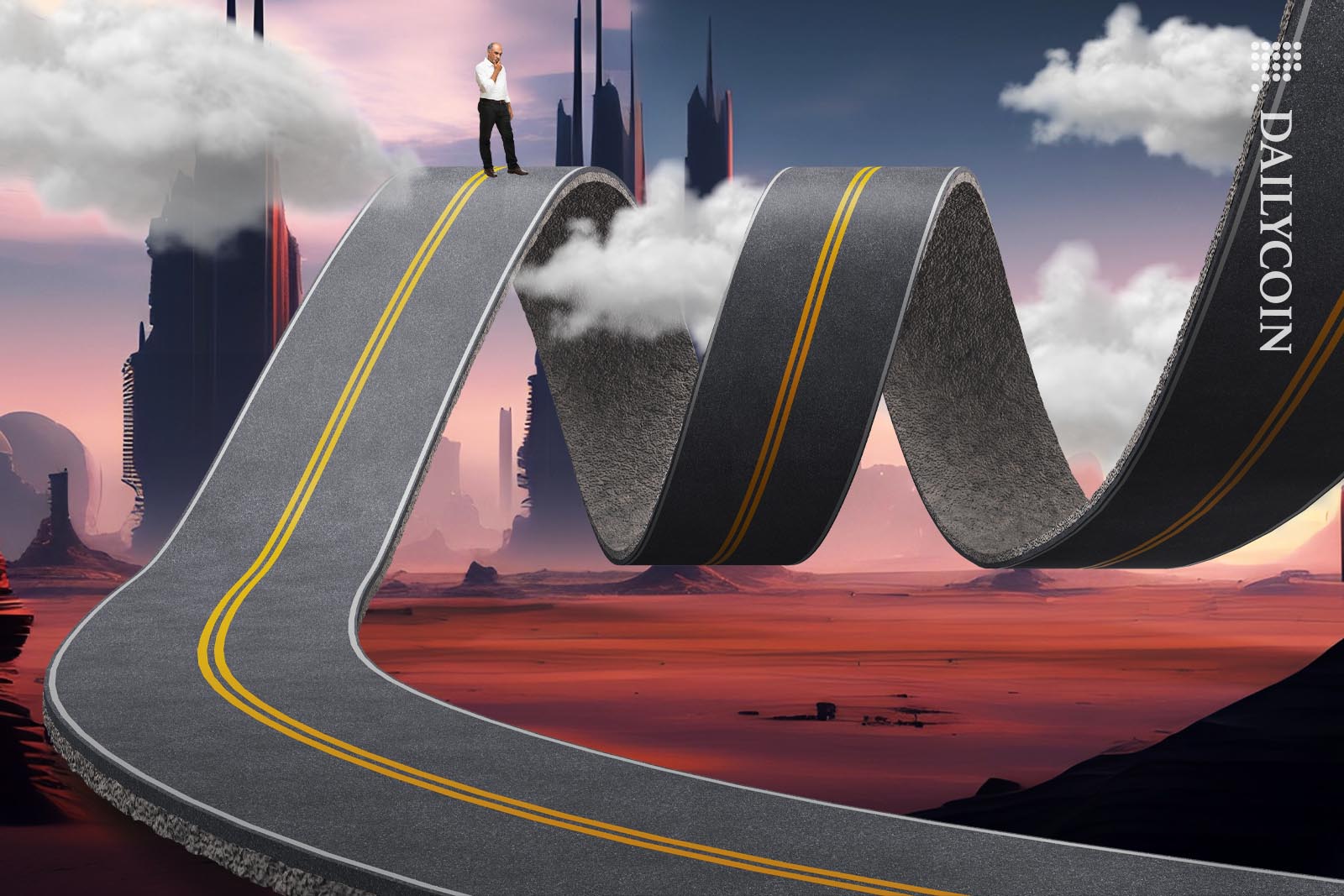 Cardano has had a solid performance in May.
The POS Chain has seen substantial decentralization, development, and network activity growth.
The widespread memecoin mania and the development team's consistency in pushing out new solutions have fueled Cardano's performance in May.
Will Cardano reach $1 by the end of the year?
Cardano had an exceptional month in May, cementing its position as a formidable contender in the industry. The network is gaining momentum and poised to challenge its competitors. Cardano's development team has been tirelessly pushing out new solutions and expanding the network to meet the surging demand and adoption of DeFi protocols.
As Cardano continues to gain prominence in the DeFi space, its native token ADA is making significant strides towards reaching the coveted $1 mark.
Cardano May Overview
In its monthly development report released on May 31, IOHK, Cardano's parent company, highlighted the network's remarkable progress and achievements throughout the month. The report emphasized Cardano's substantial growth in decentralization, development, and network activity.
One of the many notable accomplishments was the introduction of 150,000 new native tokens minted on the network, along with the inclusion of 2,218 token policies. This influx of token activity contributed to increased network activity, with May alone recording 1.8 million transactions.
Adding to the momentum, development on Cardano has also soared. The network successfully deployed over 500 smart contracts last month. This brings the total count of 8,333 smart contracts on the platform, highlighting Cardano's steady growth in the DeFi space.
Interestingly, one major proponent behind this surge is the ongoing memecoin mania which has set the crypto industry on fire.
Ssstiring a Ssstorm with SNEK
Many memecoins have recently emerged to follow in the footsteps of the iconic PEPE coin. One of which is SNEK, a Cardano memecoin that has slithered to the top of the ecosystem.
SNEK has consistently printed 30% daily gains in May. It has become a major force behind Cardano's recent spike in activity and transactions. As the meme community flocks to get SNEK, the token has skyrocketed by over 1000% since its inception.
Since May 26, the token has surged by a fang-tastic 245% from $0.00044 to $0.0015. This has made SNEK the third-largest token in the Cardano ecosystem by market cap, following VYFI and AGIX.
SNEK's success has also led to new wallets and memecoins emerging within the Cardano ecosystem, as noted by the increase in native tokens on the POS chain reported by IOHK. Another memecoin called BANK has also been stirring a storm, driving trading volumes on decentralized exchanges to new highs.
Last month, MinSwap, the leading decentralized exchange on the POS chain, saw an 1800% increase in volume to $18 million thanks to the flurry of memecoins emerging.
The hype surrounding memecoins is bringing in many new users to Cardano, who look to benefit from the astronomical gains. While memecoins have been alluring users with their flair, IOHK is also bringing more users with its developments.
Accelerating Decentralization on Cardano
The Cardano development team has been busy releasing new protocols and preparing the network for its final stage by prioritizing decentralization and scalability.
One highly anticipated release from last month was Cardano's Layer-2 scaling solution Hydra, which aims to make the network the fastest blockchain globally, as per its founder Charles Hoskinon.
Following Hydra, the POS Chain launched the highly awaited Marlowe update. The new protocol aims to make smart contracts significantly more accessible for users without prior programming experience using its diverse tooling ecosystem.
In addition to Marlowe, the network conducted its first on-chain governance poll test last month. This experiment will pave the way for completely reshaping the Cardano ecosystem. The mechanism, when implemented, will enable anyone on the network to participate in and push for changes by staking their tokens and delegating their votes, ultimately empowering the community to shape the network's future.
Finally, addressing concerns about wallet security and decentralization amid recent controversies, Cardano's primary light wallet platform, Lace, has transitioned to an open-source approach, emphasizing decentralization and transparency.
All of these developments align with Voltaire, the final update. The framework will evolve Cardano into a fully functioning decentralized government by incorporating an on-chain voting and treasury system. It will also mark Cardano's transition from being run by IOHK to being led by the community.
With these initiatives, the POS chain is on track to become the most decentralized ecosystem in the world, as per Charles Hoskinson, leaving many excited for the future of the network.
What's Next?
Given the frenzy of new protocols, memecoins, and activity on the network, Cardano is on track to reach the $1 mark. At press time, ADA is sitting above support at $0.3787. Still, the network has consistently attracted new interest from retail investors and whales with its performance in DeFi.
According to DeFiLlama, The POS chain is ranked 15th in DeFi TVL, surpassing Bitcoin with a TVL of $179 million. The network is steadily gaining ground on many of its competitors.
On the Flipside
A report published on December 30 by Santiment highlighted Cardano as the top protocol in terms of development activity.
Cardano currently only has 20 DeFi protocols on its network.
Cardano's performance in May aligns with its performance in Q1 2023.
Why This Matters
The Cardano ecosystem buzzes with excitement and energy as it consistently builds and enhances the network. It is on track to reach the $1 mark if it maintains momentum and pushes out new and innovative solutions.
Catch-up on Cardano developments:
Cardano Wallet Lace Goes Open-Source: Here's Why It's Important
Read more about Cardano memecoins:
Cardano Memecoin SNEK Lands Crypto Exchange Listing After Surging 200%
FAQs
What stage is Cardano in its roadmap?
At press time, Cardano is in the Basho stage of its roadmap. The development team is focused on optimizing and improving the network's scalability, interoperability, and decentralization. It's the second-last stage in Cardano's roadmap, where the network will become a high-performing, flexible blockchain.
What is ADA's all-time high?
According to CoinMarketCap, Cardano's (ADA) all-time high is $3.0992, achieved on September 2, 2021. Cardano (ADA) is worth $0.374 – down 88% from its ATH as of publication.
Does Cardano have a future?
Cardano is one of the top blockchain platforms in the industry, with an expansive network of researchers, developers, and engineers working in cohesion to create a robust self-sustaining, scalable network. It has a very strong future ahead of itself. The network is preparing for the final stage, Voltaire, where the network will transition from being under IOHK's control to being driven by the community.
What will happen to Cardano in 2023?
Cardano has many exciting projects lined up for 2023. As per Charles Hoskinson, the network will go through a seismic shift, allowing it to behave and operate as the founder envisioned and intended.