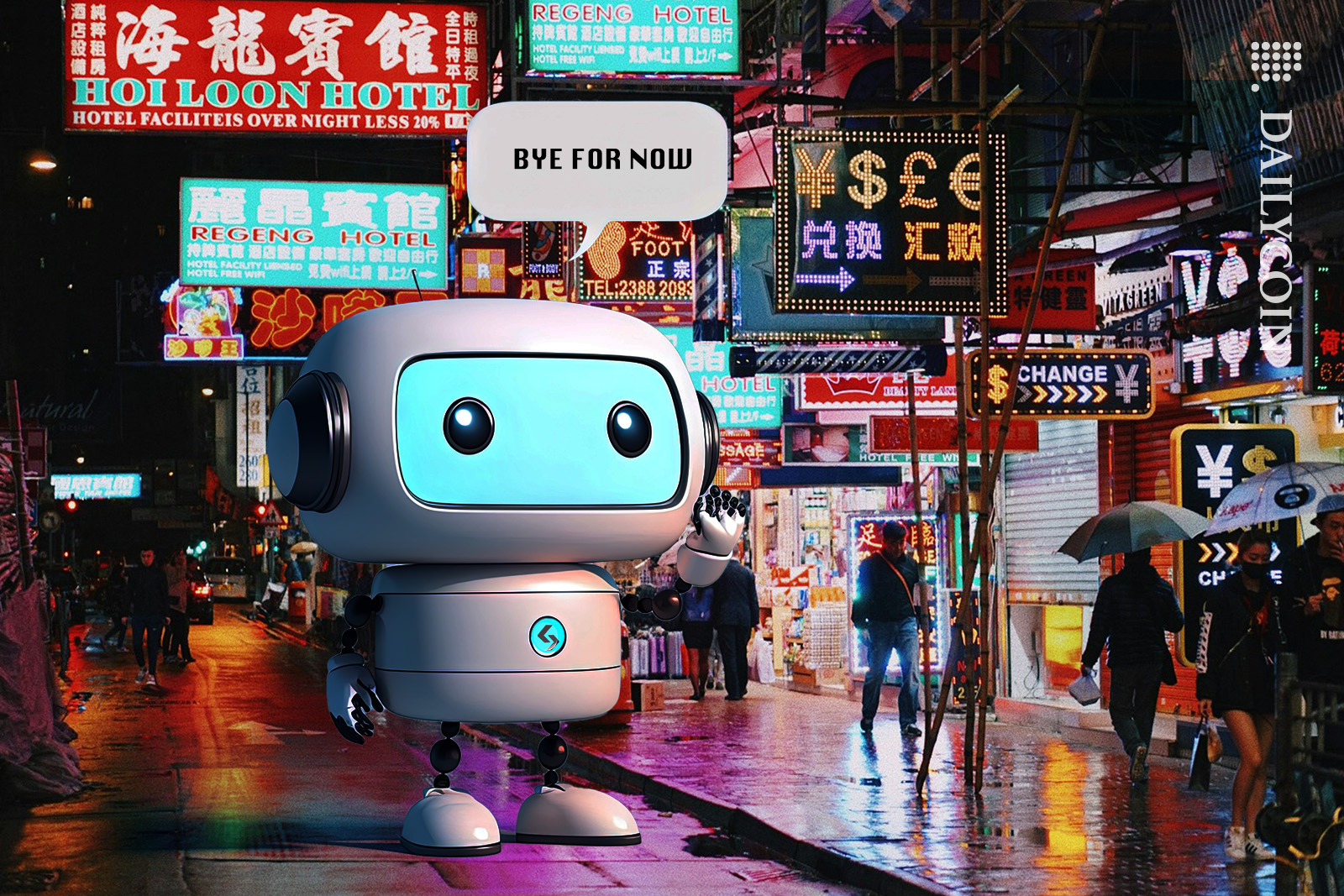 Cryptocurrency exchange Bitget is suspending operations in Hong Kong.
The exchange will no longer pursue an operational license from the Hong Kong regulators.
Crypto exchange OSL has also suspended trading operations in Hong Kong.
Cryptocurrency exchange Bitget has been on a high note throughout 2023, marked by soaring trading volumes and service expansion on a global scale.
Amid these achievements, however, the exchange has revealed a surprising decision to withdraw from one of its key markets.
Bitget Records Hong Kong Exodus
In a blog post on November 13, Bitget announced its decision to halt operations on its Hong Kong trading platform, BitgetX. The decision stemmed from the exchange's abandonment of the pursuit of a Virtual Asset Trading Platform (VATP) license from Hong Kong's financial regulators, the Securities and Futures Commission (SFC).
Bitget's official Hong Kong website will become inaccessible effective December 13, 2023, marking its permanent exit from the jurisdiction.
Users are advised to withdraw their assets before the given date, warning customers that failure to do so may result in the irrecoverable loss of funds.
Additionally, Bitget specified that trading operations on the platform will cease, starting today, November 13, 2023, and the exchange will prohibit new user registration.
Bitget did not state the major reasons for abandoning its pursuit of an operational license in Hong Kong, but speculations have arisen regarding the exchange's acquisition of OSL, which also declared the halt of its operations.
OSL Halts Operations In Hong Kong
Coinciding with Bitget's exit from Hong Kong, trading operations have been halted on the Hong Kong-based cryptocurrency exchange OSL platform.
The move came at the request of the exchange's parent company, BC Technology Group.
According to the official report dated November 13, the suspension of operations is pending the issuance of an "announcement by the Company in respect of a notifiable transaction which constitutes inside information of the Company".
The simultaneous moves of both exchanges have sparked rumors of a potential change of ownership for OSL.
On the Flipside
On October 16, reports revealed that OSL is contemplating the sale of the platform at HK$1 billion ($128 million), following several months of profitability.
The infamous cryptocurrency exchange JPEX also recently shut down its operations within Hong Kong, following authorities' crackdown and accusations of an alleged $400 million theft from local investors.
The Hong Kong Securities and Futures Commission (SFC) has issued new intermediaries on guidelines for tokenized securities-related activities.
Why This Matters
Bitget's abrupt suspension of operations in Hong Kong, alongside OSL's concurrent halt, suggests a potential operational shift for both exchanges.
To dive deeper into Bitget's services and security compliance measures for its global users, read here:
Bitget Sets Stricter KYC Requirements: What You Need to Do

Trouble for the bankrupt crypto ATM platform Coin Cloud as hackers compromise sensitive user data. Find out more:
Coin Cloud Breach Doxxes Platform Users As Security Fails