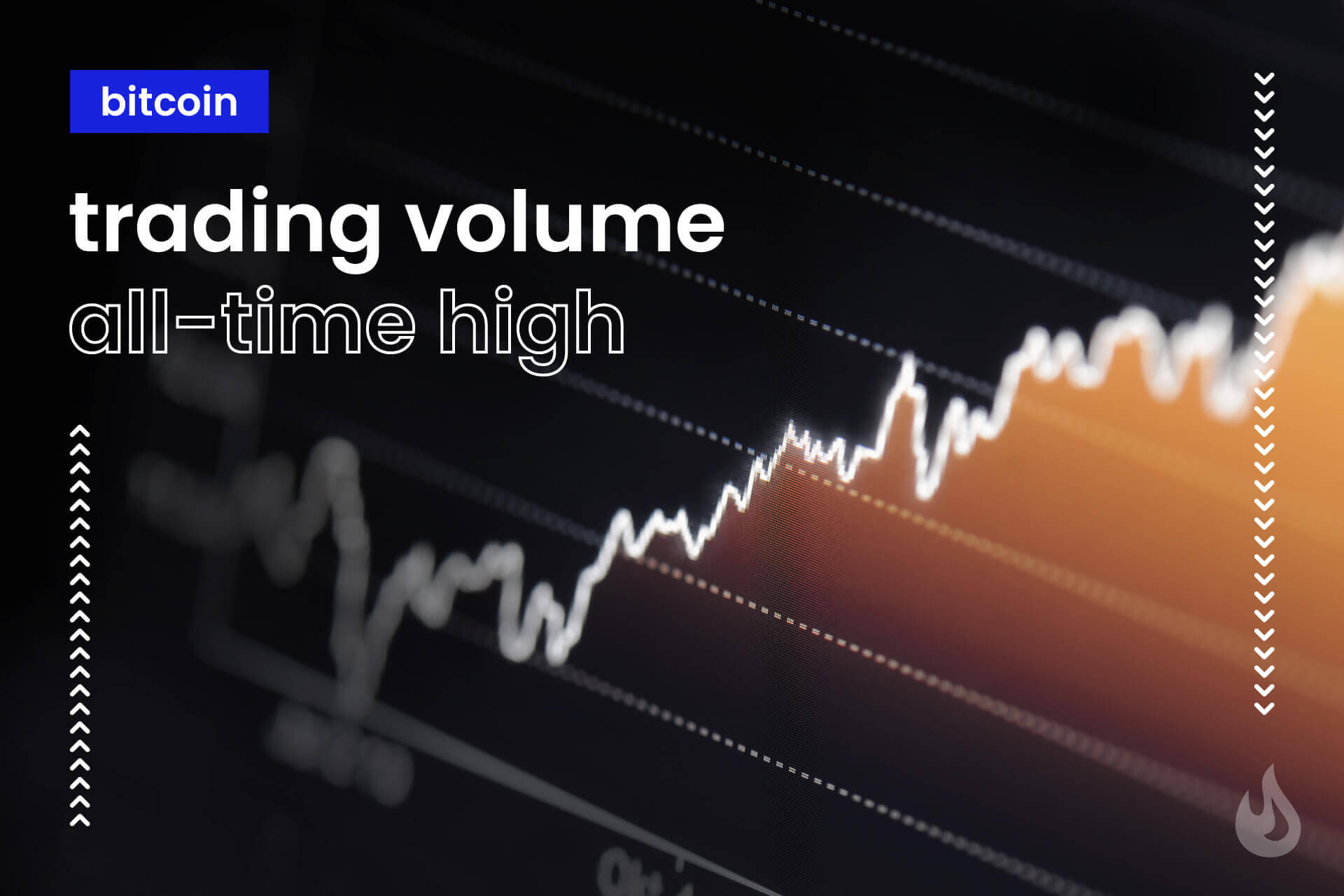 The crypto industry lost over $200 billion in market cap over the weekend
Bitcoin suffered the most loss, with $125 billion of its market cap shaved off
Amidst the massive decline, Bitcoin trading volumes peaked at an all-time high
Crypto markets are now showing signs of recovery after a week to forget
The Crypto Industry Suffers its Biggest Price Drop in 9 Months
The month-long price rally which began just after Thanksgiving, saw the crypto industry more than double its market capitalization. For the first time in history, the industry's market cap topped $1 trillion, maxing out at $1.1 on Friday, 08 January.
Following what was described by many as the single most profitable bull run in the last 3 years, crypto markets slumped hard over the weekend. Bitcoin dropped as hard as 20 percent over the weekend, wiping out more than $125 billion in market value.
Bitcoin Trading Volume Reaches an All-Time High
The massive decline of crypto markets was not the only major headline over the weekend. Data from CryptoCompare showed during the free fall, the trading volumes of BTC on the eight major exchanges tracked surpassed $11 billion, beating the record it set in 2017.
According to the analyst, and Arcane researcher, Bendik Norheim Schei, the huge liquidity was a result of large holders selling to the influx of newcomers.
On January 11, on-chain analytics, Glassnode, reported that at a point in the weekend over 1.3 million bitcoin addresses were active in a single day. This represents the highest number ever recorded in a single day.
The Bitcoin trading volume on PayPal has hit a new record as crypto markets bounce back from the weekend plunge.
According to data seen on Finance Magnates, PayPal completed as much as $242M in crypto sales on Monday, January 11.
In a similar fashion, the volume of Bitcoin options on Deribit has hit $14.5 Billion, representing 25 percent of 2020's total.
Reasons Behind the Price Drop
The price plunge that started Sunday began shortly after a report by the United Kingdom's Sunday Times. The report focused on enforcement measures being put in place by banks to potentially bar transfers from cryptocurrency exchanges in the country.
While influential Bitcoin holders and investors openly spoke against the proposals from banks, it was not enough to stop crypto markets from falling.
Another potential cause of the decline was linked to the massive cashouts of Bitcoin happening simultaneously around the world. Bitcoin whales many with unknown wallets IDs were seen transferring thousands of BTCs.
Following the massive losses recorded across crypto markets, there are already signs of recovery among the major assets. Bitcoin is now showing a plus 6 percent price hike over the last 24 hours. A BTC now trades at $34,200.
The second largest crypto, Ethereum is also performing well. The Ether is up by over 7 percent and now trades at $1,085. The likes of Cardano (ADA), Stellar (XLM), and Litecoin (LTC) are not left out, as they are all showing double digit gains over the last 24 hours.