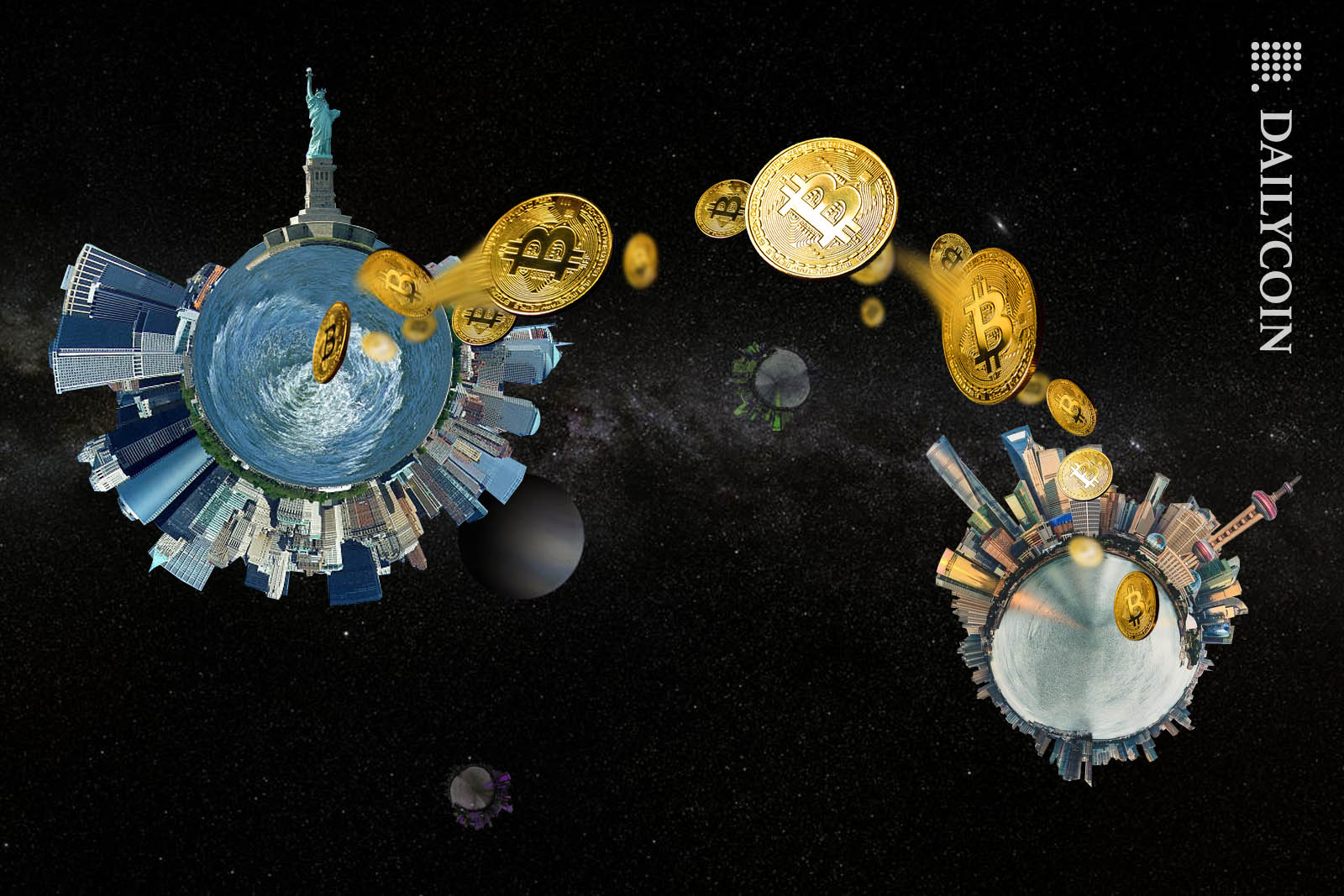 Crypto asset funds recorded significant outflows last week.
Bitcoin dominated outflows tapping a multi-month high.
Altcoins are seeing improved investor sentiment.
While several major crypto assets are trading well above lows formed in the 2022 bear market, significant uncertainty remains. Amid sideways price movements in recent weeks, investors now appear to favor profit-taking.
Bitcoin Remains Focus of Outflows
On Monday, August 1, CoinShares' data revealed that digital asset investment products saw outflows totaling $107 million in the past week. Bitcoin saw the most significant outflows for the third week running with $111 million, the largest weekly outflow since March.
CoinShares attributed recent outflows to profit-taking, which has gathered momentum recently. Bitcoin had led crypto asset gains early in the year with recent optimism about Bitcoin spot exchange-traded funds (ETFs), sending the asset's price near $32,000 for the first time in a year. At the time of writing, Bitcoin is trading at $28,845, representing a 75% gain from YTD.
While Ethereum also saw $6 million in outflows, the sentiment around altcoins was significantly better. Solana investment products saw $9.5 million in inflows, the largest of the week and its most significant since March. Other assets like XRP and Litecoin also saw inflows of $500,000 and $460,000, respectively.
The recent interest in altcoins follows the decision in the SEC case against Ripple that declared that XRP was not a security.
On the Flipside
Nearly 100 crypto funds have collapsed so far in 2023, according to data from 21e6 Capital AG.
Matrixport believes Bitcoin risks a 10% drop to $25,000.
The markets will likely experience volatility this week due to U.S. inflation data expected on Thursday, August 10.
Why This Matters
The flow of funds in and out of crypto investment products can help traders and investors grasp the broader market sentiment.
Read this to learn more about Bitcoin's recent price action:
DailyCoin Bitcoin Regular: $2 Billion Options Expiry, Boring FOMC Meeting and Potential Volatility Incoming
Learn about the latest twist in the Curve exploit debacle:
Curve Kicks-off Manhunt in Quest to Recover Stolen Funds