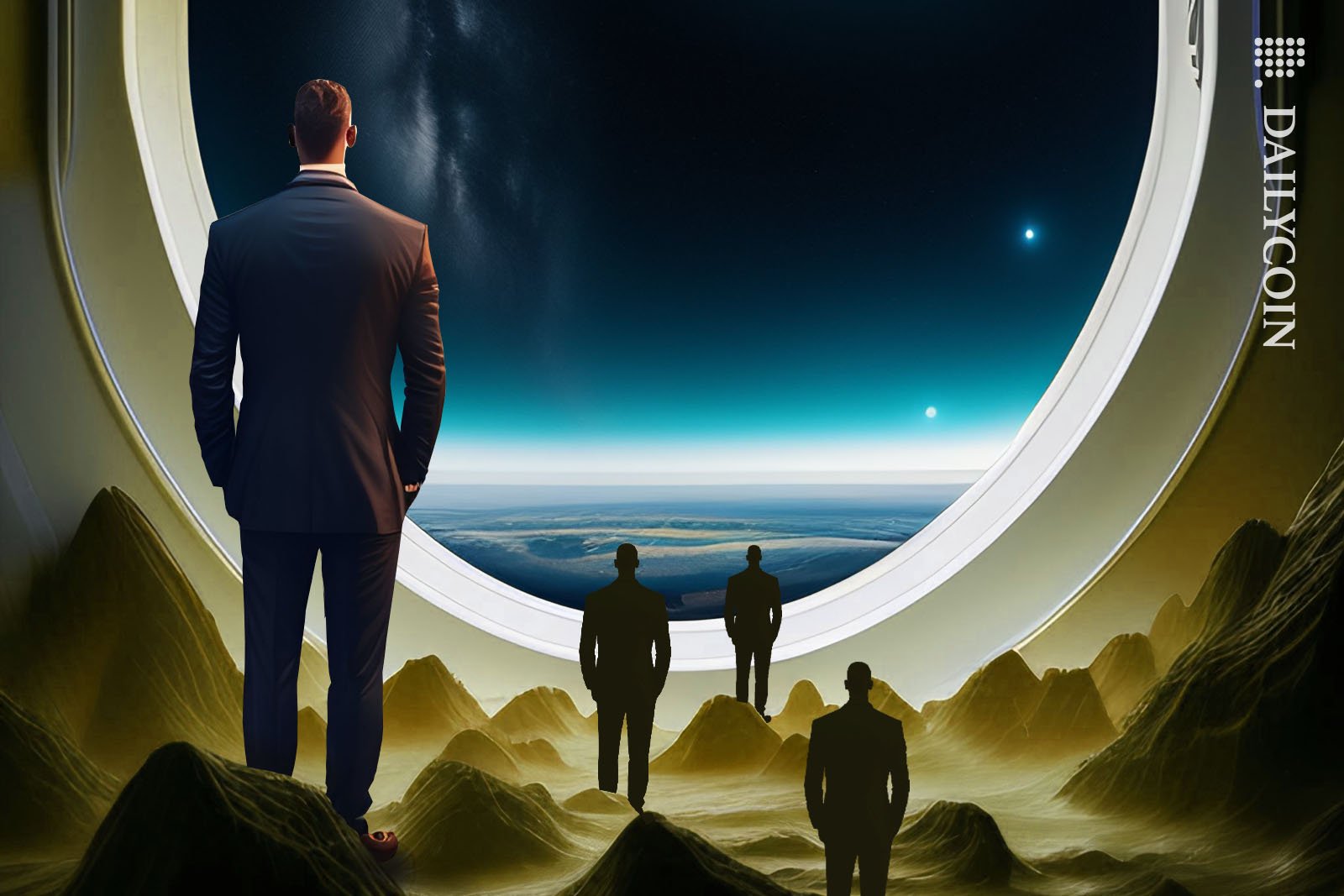 Senior counter-terrorism official at Binance resigns amid crypto-terrorism concerns.
Mainstream media reported that Hamas used crypto to fund attacks against Israel.
Binance aided Israel in freezing Hamas-linked accounts.
Amid growing adoption, crypto has found itself amid global political and security concerns. Binance, as the world's leading cryptocurrency exchange, finds itself at the epicenter of these complex dynamics. Recently, the exchange has been embroiled in controversy, particularly surrounding the use of crypto in international conflicts.
Most recently, Binance's senior counter-terrorism official Jennifer Hicks resigned from her position. This event gains significance in light of recent allegations about the role of crypto in terror financing amid the ongoing Israel-Hamas conflict.
Binance's Jennifer Hicks Departs Amid Israel-Hamas Conflict
Jennifer Hicks, Binance's Counter-Terrorism Lead, announced her departure from the company on Friday, November 17, after just two months in that role. Her exit comes when the cryptocurrency industry is under intense scrutiny regarding crypto's role in global security.
Reports indicate that Hamas, classified as a terrorist organization by various governments, has leveraged cryptocurrencies like Bitcoin and Tether to circumvent international sanctions. This method of financing was allegedly used in their recent attacks against Israel.
Binance's role in these events further complicates the situation. In cooperation with Israeli authorities, the exchange has taken steps to freeze Hamas-linked accounts.
Hicks joined Binance in 2021 as a senior manager in intelligence and investigation. Before joining Binance, she worked as an investigative specialist at Chainalysis and served in the US Navy.
Do Terror Groups Really Use Crypto?
The use of cryptocurrencies by terrorist organizations, such as Hamas, has been a topic of significant debate and concern. Still, despite reports from the media, a report by Chainalysis found that crypto's role in terror financing is minor.
For one, most terrorist organizations continue to rely on traditional, fiat-based methods for their operations. This is, in part, because the inherent transparency of blockchain technology makes them less suitable for such purposes.
Interestingly, Hamas's military wing, Al-Qassam Brigades, announced the shutdown of their cryptocurrency donation program in April 2023. This decision was attributed to concerns about the safety of their donors due to the transparent nature of cryptocurrency transactions​.
On the Flipside
Despite the transparent nature of blockchain tech, some rogue actors continue to use it for military purposes. For one, North Korea allegedly uses its illegal crypto proceeds to fund its weapons program.
While blockchain is transparent, sophisticated actors like North Korea use mixers to launder crypto, making transactions harder to trace.
Why This Matters
The ongoing discussion about using digital currencies to finance terrorism significantly impacts the regulatory landscape for cryptocurrencies and exchanges. This dialogue is crucial as regulatory decisions profoundly affect crypto markets and investor confidence.
Read more about crypto in terror financing:
Chainalysis Debunks Myths on Crypto in Terrorism Financing

Read more about Flare's new on-chain trust feature: 
Flare and Bloxico Unveil New Trust Metric in Blockchain