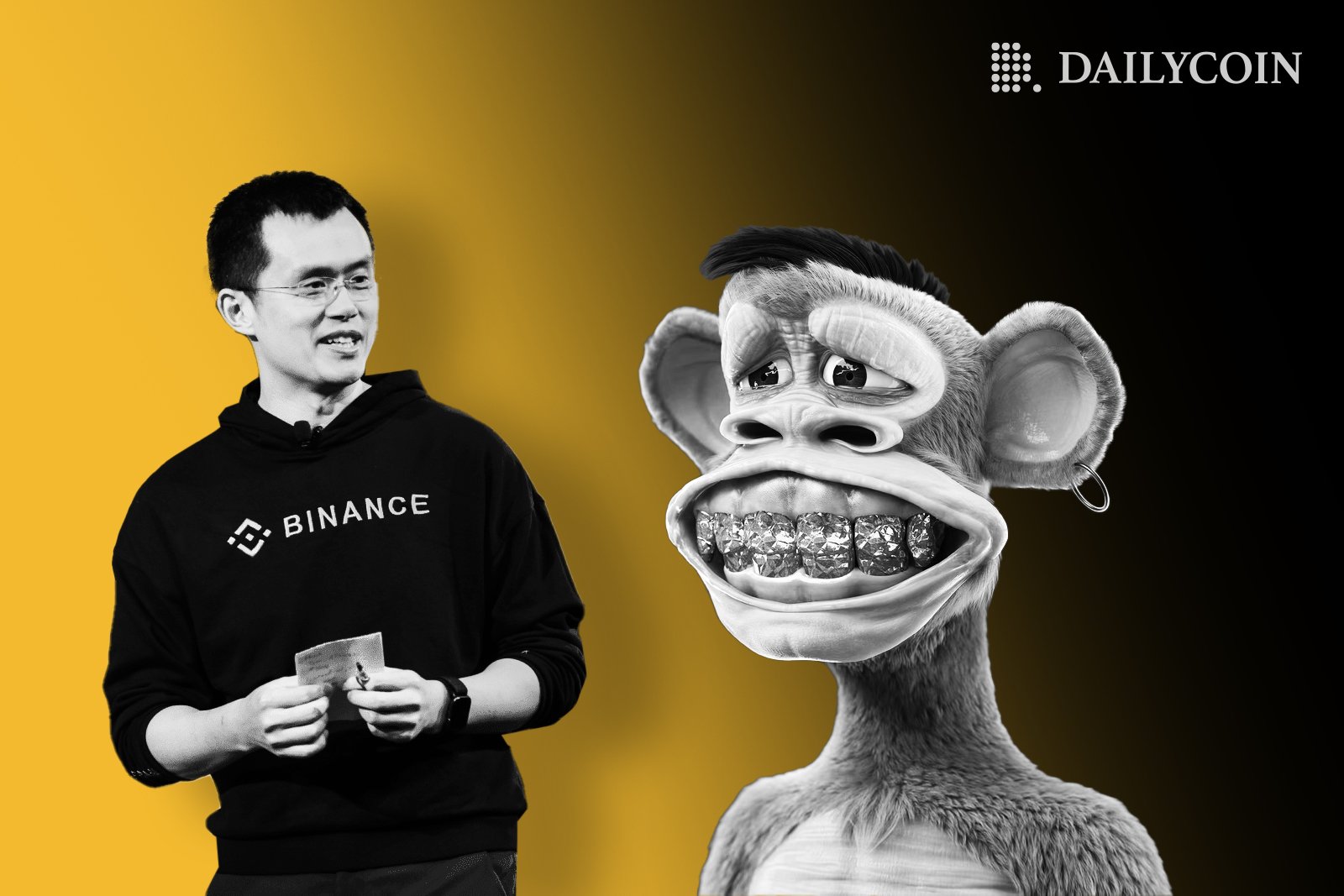 BAYC owners will soon be able to stake their NFTs on Binance
Binance will reward Bored Ape staking with ApeCoin
The exchange will also reward listing Bored Ape NFTs
Binance, the world's largest cryptocurrency exchange, has announced a new NFT staking program. Through this program, users can stake their BAYC-issued NFTs and earn APE tokens.
The staking program applies to owners of Bored Ape Yacht Club (BAYC) and Mutant Mutant Ape Yacht Club (MAYC) NFTs. Binance said it would allow staking for Bored Ape Kennel Club (BAKC) NFTs in the near future. The launch of this staking program is set for Dec. 12. 2021.
In addition, Binance set aside up to 10,000 APE ($38,700) tokens to reward users that list Bored Ape NFTs on the Binance NFT marketplace. Owners that list BAYC, MAYC, and BAKC NFTs at a fixed price until the end of the year are eligible to earn rewards.
To qualify, owners must list the NFTs at 1.1 times the floor price. Currently, the floor price for BAYC NFTs, the lowest price of any NFT in the collection, is $82,000.
Binance will take a daily snapshot when eligible listings are entitled to entries into the reward pools. The exchange will reserve ten entries for Bored Ape holders, two for Mutant Ape listings, and one for Kennel.
Binance's initiative is part of its larger push to expand into the NFT space and take on its rival, OpenSea. With the token market cornered, Binance is looking for new markets to expand. That's why the major exchange set its sights on NFTs. 
The staking initiative comes weeks after the exchange released an NFT collection with its soccer superstar partner, Christiano Ronaldo. Both initiatives reflect Binance's commitment to securing its dominance over the NFT market. 
Valued at about 690,000 ETH ($860 million), the Bored Ape Yacht Club is the biggest NFT collection on the market. Moreover, Mutant Ape Yacht Club is the fourth-largest collection, valued at 236,000 ETH ($293 million).
Its owners, Yuga Labs, are in charge of the largest NFT empire. In addition to Bored Apes and Mutant Apes, Yuga Labs currently owns CryptoPunks, Otherside, and Meebits. The company also launched the controversial ApeCoin (APE) token.
At its height in April 2022, the Bored Apes collection was worth $4 billion. However, the valuation has gone down significantly in the subsequent months as NFT prices collapsed across the board.
Staking Bored Apes and similar NFTs are not accessible to most crypto investors. The current floor price of  $82,000 puts Bored Apes above the budget of most NFT holders.
Binance is the largest crypto exchange, and its move to support NFTs could help the entire ecosystem.