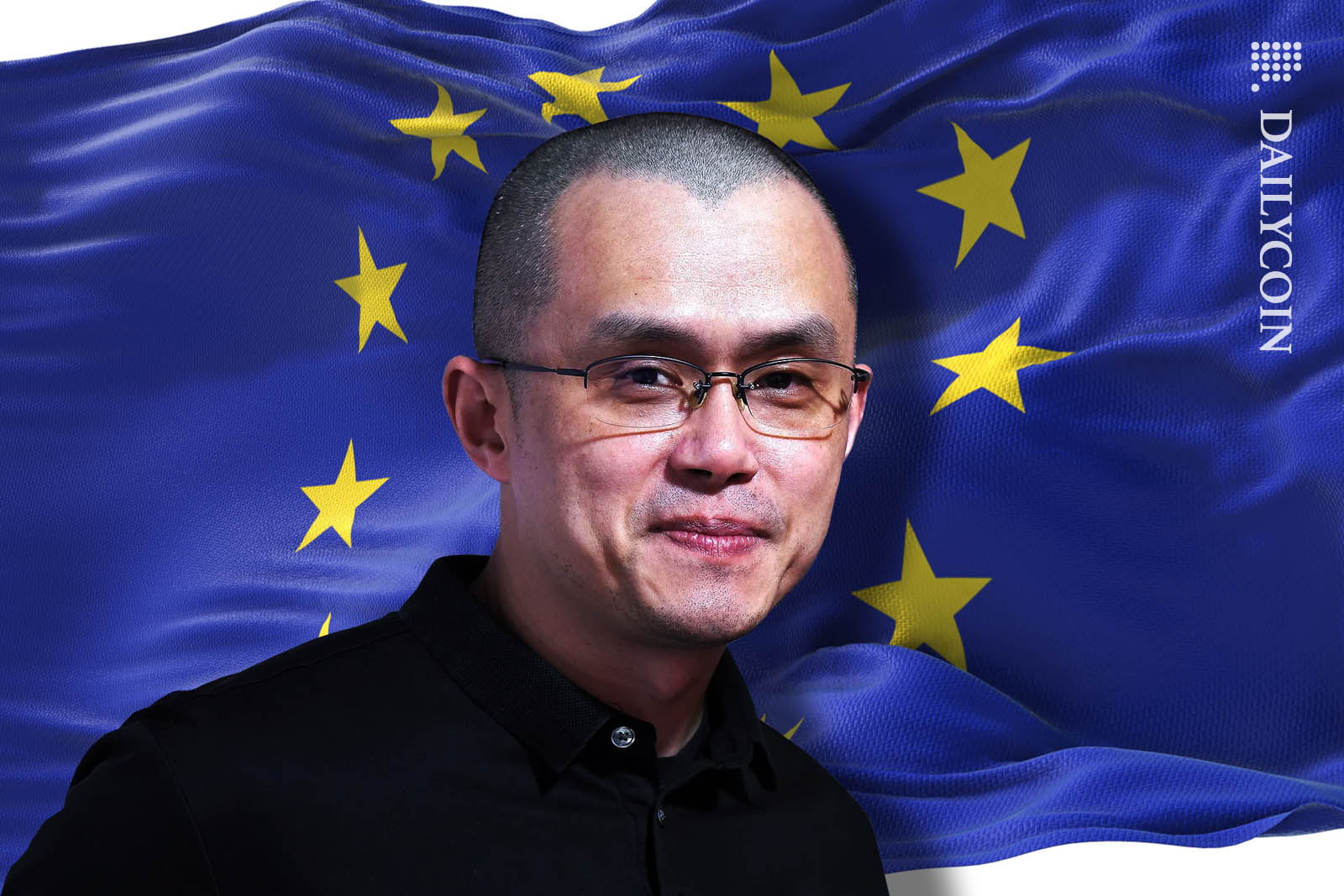 Crypto firms have their eyes set on Europe with the approval of MiCA.
Binance executive Kiril Kharmiakov believes the crypto exchange has an edge in the MiCA application process.
The executive believes MiCA is a net positive for Europe.
Following the approval of the Markets in Crypto Assets (MiCA) bill in April, several crypto firms, including Binance, have set their sights on Europe in hopes of obtaining approval to operate in the 27-member country bloc.
In an interview with DailyCoin at the Next Block Expo in Warsaw, Poland, Binance General Manager for Central and Eastern Europe Kiril Khomiakov expressed that the prominent crypto exchange is in pole position to obtain a MiCA license.
Khomiakov: Binance Is at Least 90% Compliant Already
On Wednesday, May 24th, DailyCoin's Sections Editor Stefan Trapp spoke with Khomiakov about the impact of MiCA on Binance's operations.
"I believe we are like 90% or even more complied with MiCA already. So we are kind of preparing ourselves to submit the request once the licensing process is in place," the Binance executive claimed.
Khomiakov pointed out that Binance already had licenses in several countries within the bloc, including France, Italy, Spain, and Lithuania, suggesting that MiCA requirements were largely similar to existing rules in these countries. "The big portion of it is already there," he asserted.
According to the Binance executive, the approval of MiCA only allows for greater efficiency, with a single license serving as the equivalent of a passport to operate in all 27 member countries.
"For us [Binance], it's also going to be like more transparency, less cost, more efficiency," Khomiakov noted.
Looking outside of MiCA's immediate impact on Binance's business, Khomiakov expressed his optimism about the regulations' broader effect on the crypto industry in the bloc.
The EU as a Crypto Hub?
"Oh, I hope so!" Khomiakov exclaimed when Stefan asked whether MiCA could turn Europe into a crypto hub. Khomiakov enthused that regulations and friendly taxes have historically attracted crypto businesses and investors, citing regions like Dubai and Portugal, which have seen rapid growth.
The Binance executive suggested that the industry would likely experience the same level of growth in Europe with the adoption of MiCA.
"Once the regulation is in place here, and specifically the whole regulation for the whole EU, not separate countries with separate education, I think that the EU will be able to compete with the other regions for this leadership and compete for these talents and resources to get them back to Europe,"
Khomiakov asserted that he did not expect language to be a barrier, adding that "crypto is very unified" in terms of development and engagement in "Africa, Europe, MENA, SEA, everywhere."
Khomiakov argues that the EU becoming a crypto hub would offer a "big boost" to every European country. According to the Binance executive, the influx of crypto businesses would bring "more partnerships with banks, more investments, more companies, more jobs, more taxes, more revenues."
The EU parliament approved MiCA in April. The regulatory framework covers crypto business and stablecoin issuer disclosure and licensing, as well as anti-money laundering rules. MiCA is expected to come into full force in 2025.
On the Flipside
A legal expert has asserted that MiCA places significant transparency requirements on crypto exchanges with a short preparation window.
The MiCA application process has yet to start.
Gemini has picked Ireland as its base of operations in Europe.
OKX is launching a base in Paris.
Why This Matters
Kiril Khamiakov's statements highlight the eagerness of crypto businesses to expand to Europe with the passing of MiCA.
Read this to learn more about MiCA:
EU's MiCA Crypto Regulations: What You Need To Know
Biden's crypto mining tax proposal has been scrapped. Find out more: