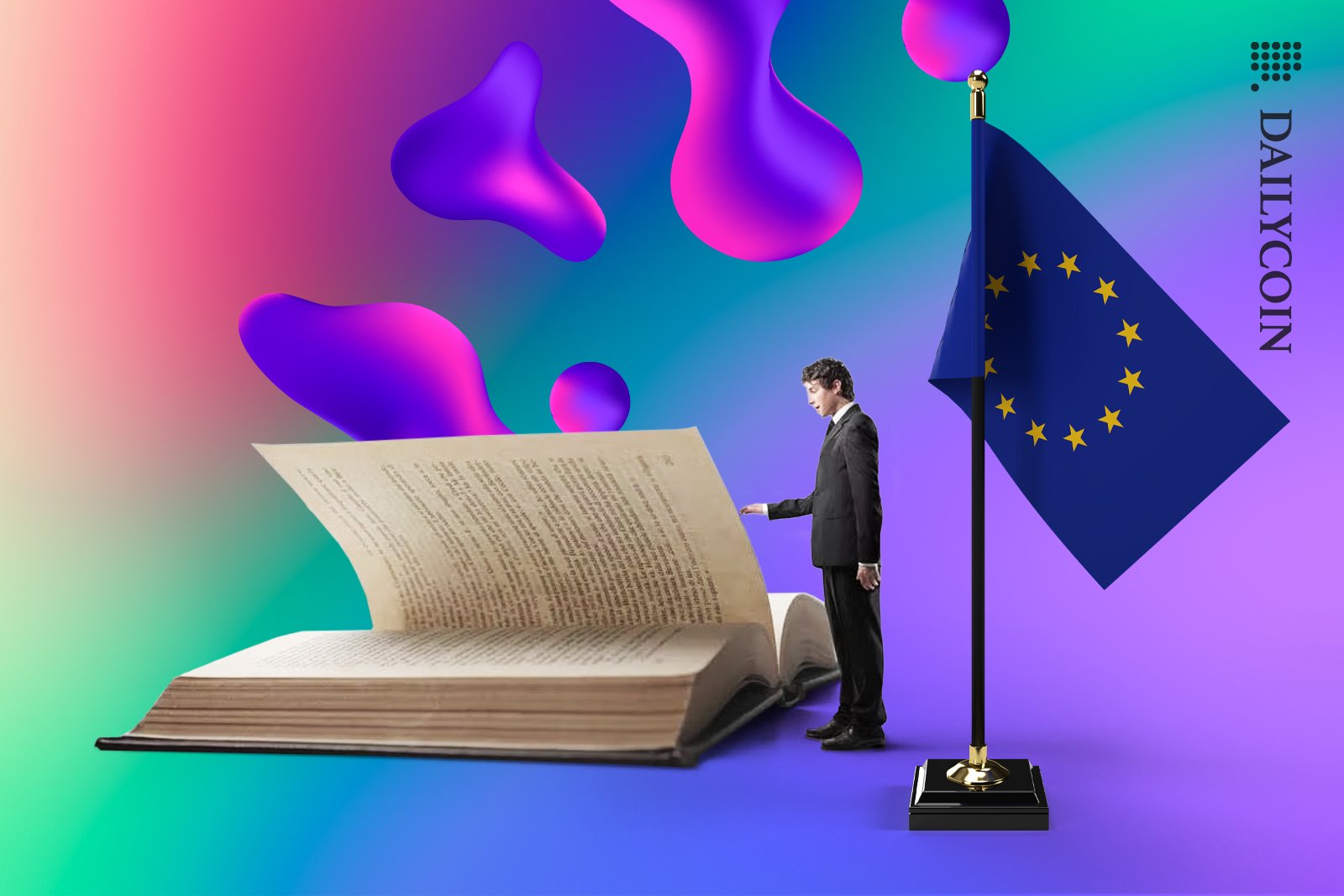 The EU Parliament has approved MiCA.
The groundbreaking crypto bill will not come into force until 2024.
A legal expert has said that MiCA will offer greater consistency, but the crypto industry has much to do in a short time.
With the crypto industry growing at a breakneck pace, market regulators and lawmakers worldwide have been left to play catch up. However, the European Union (EU) has come one step closer to fully regulating the industry in its territory after a landmark vote.
MiCA Passes
The EU Parliament has voted to pass the Markets in Crypto Assets (MiCA) bill, according to the bill's rapporteur Dr. Stefan Berger in a tweet on Thursday, April 20.
MiCA represents the EU's first effort to create unified rules to regulate the nascent market in the 27-member country bloc. Nearly three years in development, the rules cover several aspects of the industry, including stablecoin issuance and crypto business disclosures.
MiCA passed with the inclusion of the controversial "Travel Rule," which will force crypto exchanges to disclose information on all users sending more than €1000 (worth approximately $1,097 at the time of writing) from self-custody wallets.
The EU Parliamentary vote saw two previous delays due to requirements for the bill to be translated into all 24 official EU languages. The groundbreaking crypto bill will not go into effect until 2024, at which point the regulation will see implementation in phases.
Bloomberg reported that stablecoin rules will come into force in July 2024, while the Travel Rule will only be active from January 2025. A legal expert told DailyCoin that the crypto industry has a lot of work to do if it hopes to become compliant.
So Much To Do, So Little Time
A legal consultant at Norton Rose Fulbright, Anna Carrier, told DailyCoin that implementing MiCA would offer greater consistency in crypto regulation within the block. However, she emphasized that the crypto industry will have a lot of work to prepare in the months before MiCA comes into play.
"With a relatively short implementation timeframe and a need for technical secondary legislation to be developed before MiCA becomes applicable, the industry faces some busy months ahead."
Carrier explained that the industry would need to use the upcoming year to work towards meeting the bill's new transparency requirements. She further underlined that EU-approved crypto businesses must learn and comply with existing business-specific regulations.
"As part of a regulated industry, MiCA-authorised crypto-asset service providers will have to be aware of requirements stemming from the broader European financial services regulatory framework that will apply to their respective businesses, such as the rules on digital operational resilience as set out by DORA." Carrier wrote.
Despite the work ahead, industry leaders appear optimistic about the legislation.
"A Pragmatic Solution"
Binance Chief Executive Officer Changpeng "CZ" Zhao, in a tweet on April 20, hailed the approval of MiCA as "a pragmatic solution to the challenges we collectively face."
According to Zhao, crypto exchanges now have clear guidelines within the EU. He added that Binance was ready to do the work to become compliant.
On the Flipside
European Central Bank President Christine Lagarde has called on lawmakers to start work on a "MiCA 2.0" to cover parts of decentralized finance (DeFi), such as staking and lending.
The United Kingdom also plans to roll out its crypto rules next year.
Why You Should Care
The EU, comprising 27 nations, has passed a crypto regulatory framework while uncertainty continues to shroud the industry in the U.S. The approval of MiCa sets a significant precedent for global crypto regulation.
To learn more about the events leading up to the vote, read this:
EU Delays Final Vote on MiCA Crypto Bill Again Due to Translation Issues
Interested in recent crypto price movements? Check this out:
Crypto Markets Bleed as Bitcoin Loses a Week's Gains in 15 Minutes