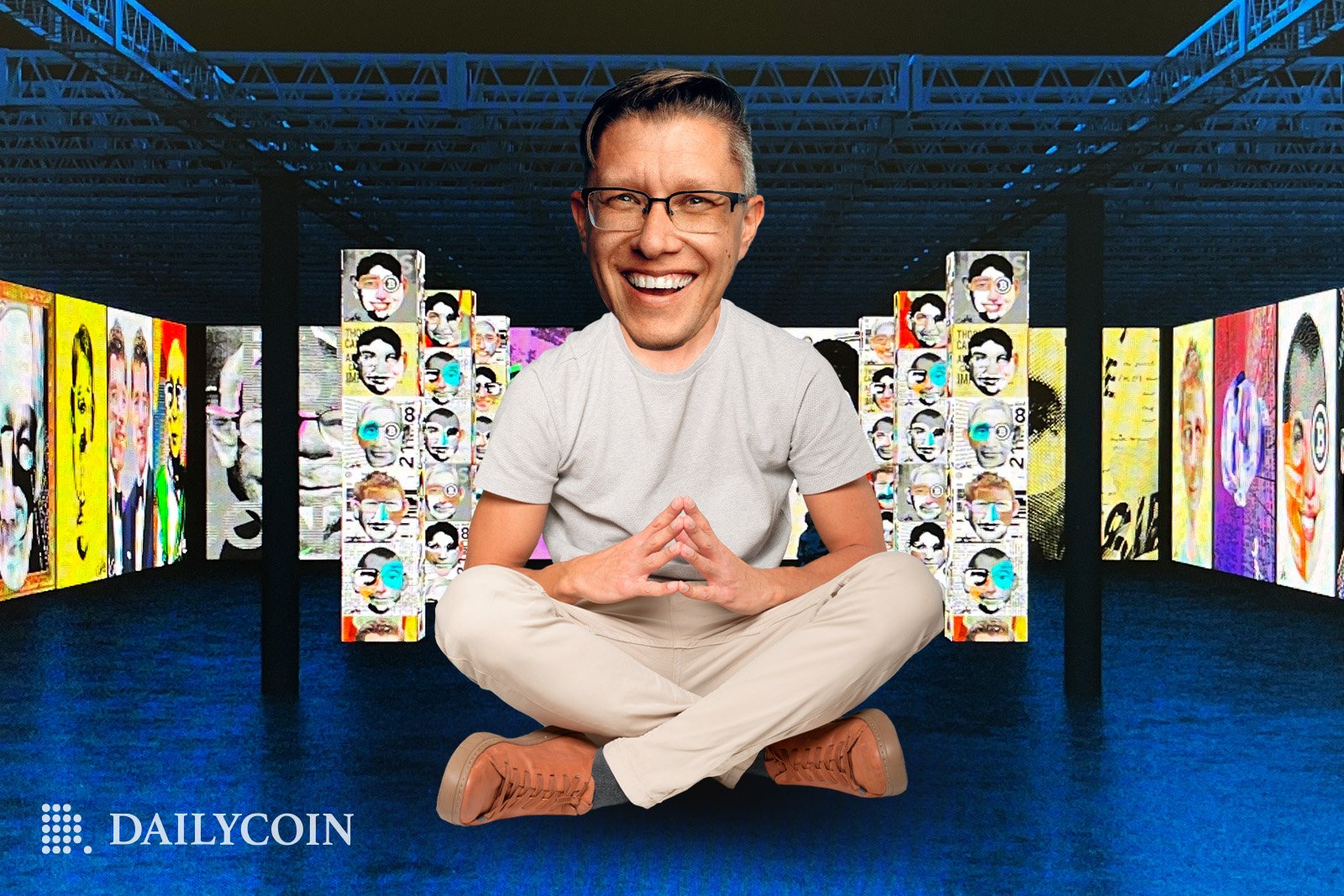 NFT artist Beeple has opened up Beeple Studios in South Carolina, USA.
The studio will showcase art from artists worldwide, including his own.
After finding profound success with his Digital art, artist Mike Winkelmann, better known as Beeple, gives his masterpieces a new studio in Charleston, South Carolina. 
After teasing the NFT art exhibition in October 2022, the construction of the spacious gallery has finally concluded. Beeple is ready to take his artistic expression to the massive new Beeple Studio and plans to invite art communities worldwide to foster the digital art community.
A New Home
Beeple gained fame in the early days of the NFT craze when he sold his most famous work, "Everydays: The First 5,000 Days," for a record $69 million at a Christie's auction on March 12, 2021. The masterpiece remains one of the most expensive NFTs ever sold to date.
In celebration of the second anniversary of the record sale, the NFT artist has opened up Beeple studios, a 50,000-square-foot NFT art studio in Charleston, South Carolina. The digital artist collaborated with Christie's to officially inaugurate the studio on Saturday, March 11, 2023.
Beeple Studios' walls exhibited artwork from contemporary NFT artists like Fvckrender, XCopy, Pak, Victor Duarte, Refik Anadol, and more.
Moreover, according to Beeple Studios' website, the legendary artist will use the space to create more pieces in the future. The new art studio features multiple spaces, including a 13,000-square-foot gallery and a 13,000-square-foot experiential space. 
The studio has yet to open to the public; however, people can register for slots to visit the new gallery.
On the Flipside
Beeple's most famous work, "Everydays: The First 5,000 Days," was sold for 38,525 ETH, which converts to approximately $68 million at press time.
One of Beeple's other artworks, "Human One," is the third-highest NFT sale, raking in 4700 ETH or approximately $28 million.
Why You Should Care
Digital art, especially NFT art, is breaking into mainstream adoption as reputable institutions showcase these masterpieces in their galleries. Beeple is joining art galleries by creating an immersive, in-person digital art experience, allowing upcoming artists to feature their art to hundreds of thousands of people at his studio.
Follow how Beeple started his NFT Workshop:
Beeple Builds Real-Life NFT Workshop to Showcase NFT Art
Read how you can play Portal Fantasy:
Portal Fantasy Rolls Out Closed Beta on Polygon.