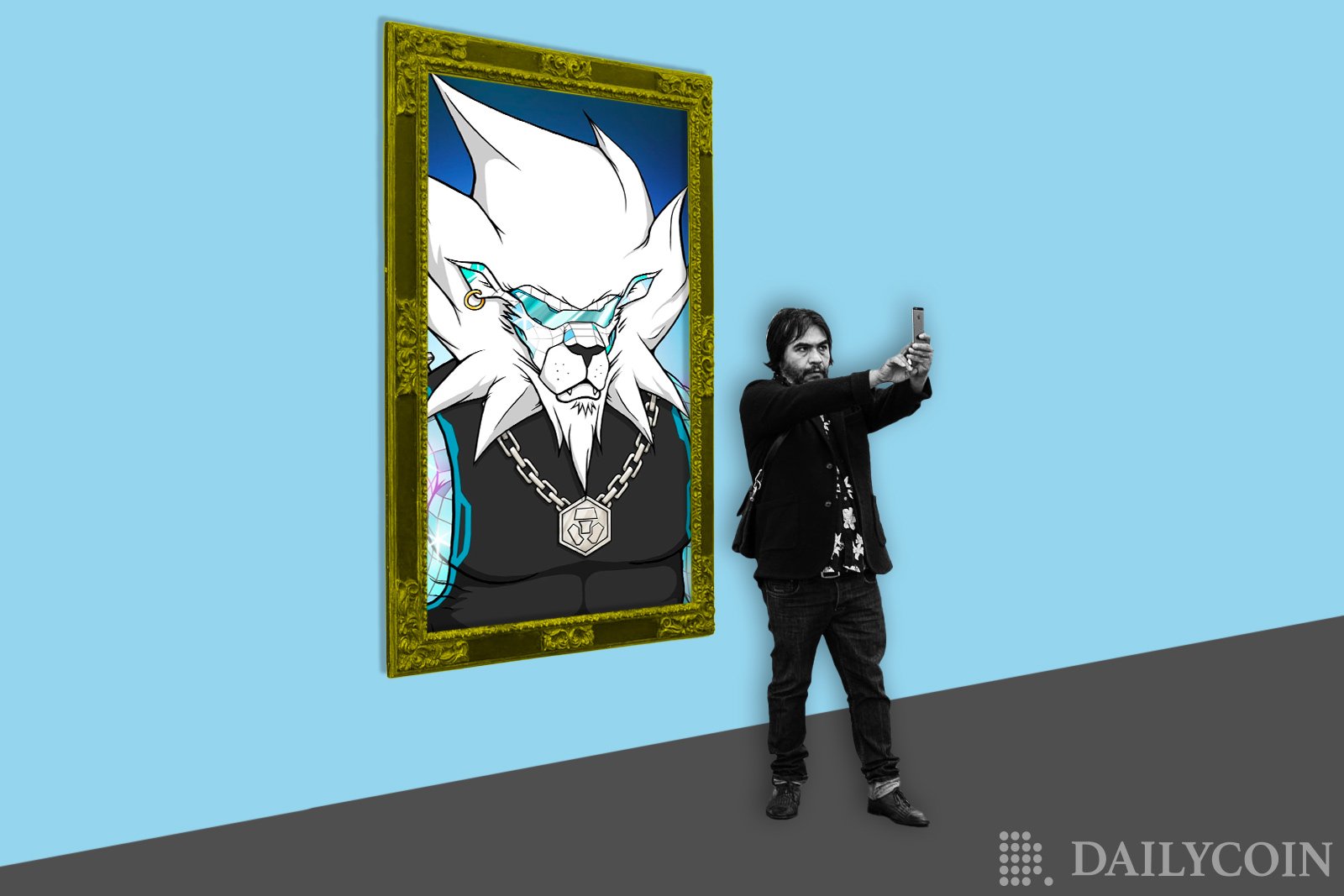 Non-fungible tokens, or NFTs as they are typically called, have opened up a world of possibilities for artists and the creator economy as a whole. By enabling virtual ownership of digital items, NFTs have made it possible for anybody to commercialize what is now considered virtual goods.
Needless to say, the growing interest in the NFT space can be attributed to a variety of factors, the most obvious of which are hype and the unending desire to get rich quickly. 
Even in the absence of actual data, multiple studies and market sentiments indicate that only a few adopters believe that NFTs have genuine utility beyond minting pricey JPEGs, which is often the focal point of the average NFT enthusiast. 
However, the narrative is beginning to change after a series of dramatic twists and turns in the crypto space. Notably, more people are beginning to realize the illiquid nature of NFTs, which ultimately implies that they can not be exchanged for cash without a substantial loss. So, why is that?
Generally, as with traditional artwork, the value of an NFT is largely based on speculative properties, meaning that the value is relative, and based on the value attributed to it by others, or what someone is willing to pay for it. 
Hence, while some popular collections like Beeple's 'Everyday: The First 5,000 Days,' sold for more than $69 million at a Christie's auction in March 2021, others sell below $100, even when they are creative, trendy, or deserving.
Sadly, the majority of people that come into the NFT space are largely unaware of this, and set about minting new items with unrealistically high expectations. Those hopes falter when an item is listed and fails to sell in the first 30 minutes as expected, or even 30 days after that, as the case may be. 
The painful reality of NFTs is that no matter how high the floor price is, if the music stops and no one is willing to buy, their value will continue to fall. For instance, in March 2021, Jack Dorsey's first tweet was converted into NFT and sold for a whopping $2.9 million, but just a year later, the same NFT was said to have lost more than 99% of its value after it was bid for at roughly $10,000⁠. The current highest bid on OpenSea is less than $100⁠—a far cry from its initial price. 
Investors typically hunt for the rarest NFT collections, such as Bored Apes, CryptoPunks, and their likes, which are perceived to be high in demand and considerably more valuable than the bulk of NFTs sold online.
Given that many traders are becoming more aware of the illiquid nature of NFTs, the demand for such items has been in gradual decline. Indeed, Google Trend data revealed back in March that people were showing less interest in NFTs, as searches for the term "NFT" dropped massively coming into the new year.
Interestingly, while industry experts and skeptics have long envisaged the current predicament, it took a while for the majority to grasp exactly how NFTs work, and especially the drawbacks inherent in their illiquid nature. 
Regardless, this does not mean it's the end of the road for the emerging technology, as various software makers are experimenting with new use cases for NFT-powered applications.
Beyond the Hype, What Is the Real Value of NFTs?
When referring to the hype surrounding NFTs, one is literally making reference to the common practice of those who purchase NFT items in the hopes of flipping them for excessively high prices. Moreover, the bulk of NFTs that exceed market expectations are largely driven by hype, making it nearly impossible to accurately project their long-term viability.
So, beyond the hype, in what other areas are NFTs applicable, and do they hold any substantial value besides being auctioned as JPEGs? This question has given birth to various innovations facilitated by the nascent technology. 
We have seen the application of NFT innovations across different industries, cutting across gaming, DeFi, entertainment, music, automobiles, and so on. That said, the following are instances where the application of NFTs has proven to be future-proof.
1. NFT Staking/Collateralization:
DeFi lending, and more specifically NFT staking and collateralization, is one of the more prominent areas in which NFTs are being utilized. Essentially, NFT staking replaces the use of cryptocurrency in DeFi lending with an NFT alternative, allowing investors to stake their NFTs for incentives.
Similarly, Some lending protocols now accept NFTs as collateral in place of cryptocurrency. Prominent examples of lending protocols that accept NFTs as collateral include NFTfi, Mama Finance, and Drops, among others.
2. Entertainment (Ticketing):
NFT technology has also proven useful in the entertainment industry, allowing for a more reliable and systematic ticketing system. Prior to the adoption of NFTs, most ticketing and event management companies relied on barcodes, which were the most advanced and efficient technology at the time.
While barcodes contain hidden information about a person, event, or place, there are certain limitations to them. In the area of ticketing, when a barcoded ticket is issued to a person, it is hard or near impossible to customize on the go. 
What this means is that when a limited number of tickets are available for an event, they tend to be sold out. And in the event that tickets are sold out, secondary ticket sales pop up and become problematic. When a barcoded ticket is issued to "Mr. A", for example, even after reselling to "Mr. B", the ticket still has Mr. A's information on it. 
With NFTs, these problems are resolved, as ownership of each NFT ticket can be transferred to another, in exchange, of course, for incentives.
The world's first NFT pay-per-view sports event, which was recently held in Dubai is a prominent example of how NFTs can revolutionalize the ticketing system in general. You can read about the event via the link below:
World's First NFT Pay-Per-View Sports Event to be held in Dubai
3. Music (Marketing & Sales):
NFTs starting to play an instrumental role in revolutionalizing the music industry, specifically in providing marketing and tech support for Musicians and record labels.
With NFTs in the picture, musicians no longer have to rely on record labels, and record labels no longer have to rely only on live performances and streaming revenue from the likes of Apple Music, Spotify, and YouTube to make a living. Now, more than ever, musical artists can sell tokenized versions of their tracks, albums, digital art, or bundles of virtual and real-world merchandise.
For instance, popular American rapper and Songwriter Cordozar Calvin Broadus, Jr,better known by his stage name – Snoop Dogg, has made significant strides with NFTs in recent times. Snoop Dogg released his latest album exclusively on Gala Music – a blockchain platform – back in February. 
The album, titled "B.O.D.R." an anagram for "Bacc On Death Row",  was initially sold exclusively on Gala Music, where fans can buy one of the limited 25,000 "stash boxes" containing a random track from the album. Naturally, the "Snoop Stash Boxes" were the NFT collection of Snoop Dogg's most recent release, each of which sold for $5,000.
While this is just one of many instances of NFTs being utilized in the music industry, dozens of musicians, artists, producers, others are jumping on the bandwagon to explore new ways of leveraging the technology.
4. Gaming (In-Game Rental):
The gaming industry is another major area where the application of NFTs appears to be future-proof. Although it took a while for the gaming industry to open up to opportunities made possible by crypto, NFTs have become instrumental in the rising P2E (play to earn) sector, especially in terms of tokenization and in-game staking/rentals.
To begin with, NFT tokenization has established the link or bridge between blockchain (i.e GameFi) and traditional gaming.
Notably, in addition to integrating blockchain technology into existing legacy gaming infrastructure, NFT tokenization will allow gamers to genuinely own the in-game items they paid actual money for, as well as trade or swap these items with other players beyond the gaming world.
Below is the link to an interview we had with Radoslaw Zagorowicz, the CEO at Hoard, which is a blockchain startup whose mission is to bridge the gap between blockchain technology i.e, NFTs (Non-fungible Tokens), and the regular game industry.
Hoard Exchange to Bridge the Gap Between NFTs and Regular Game Industry
NFT staking, on the other hand, is another area where NFT is applicable in the gaming industry. Particularly, NFT staking enables gamers to pay low fees to access in-game NFT items such as weapons or special artifacts required to unlock a badge that they've always wanted.
The extent to which NFT can be explored is unlimited, and this is one of the beauties of innovation with endless possibilities. When the term "personality NFT" first surfaced, it was met a mixed reactions among enthusiasts who were not sure how it works.
Simply put, a personality NFT refers to an NFT that represents your human identity. People can customize and mint their personalities on the blockchain, allowing them to instantly share their personalities with others. 
Aside from that this helps people to easily find like-minded individuals online, as well as in closed communities, it also enables participants to commercialize their personalities. Going a step further, personality NFT platforms like Nether NFT allow people to buy shares of another person's 'Personality'.
Unlike in a traditional model, where the value of SM influencers is measured by the number of comments and impressions they draw, Nether NFT takes a different approach. 
In this model, support from fans goes beyond superficial likes and comments; fans can actually buy a piece of the personality of their icon, called "personality bits"—think of it like acquiring shares in a person's personality. This means that an influencer's personality can be valued in terms of actual currency, rather than by how much engagement they can muster. 
Other protocols that offer the sales of personality NFTs aside from Nether NFT include Personality NFT, and Alethea AI, among others.
The automobile industry has refused to be left behind in the ongoing revolution as NFTs are being utilized to improve the resale value of used vehicles. 
In April 2021, a publication by WardsAuto revealed various ways by which different auto brands are utilizing NFTs.  The article, titled NFTs and the Future of Car Connectivity' revealed that NFTs could be used to incentivize car owners in exchange for information about their vehicles.
The process, which can be likened to "surveillance capitalism" enables car owners to commodify their personal data with the core purpose of making a profit. In this way, car owners can sell information on their vehicles such as vehicle mileage records, maintenance history, accidental records, and many more.
As this data is stored as NFTs on the blockchain, they can be exchanged for other crypto assets, while the authentic data itself can be used to improve automobile resale. A notable example of an auto brand leveraging NFTs to improve resale value is Alfa Romeo.
The Italian auto brand recently announced that every one of its new Tonale SUV car models will come with their very own NFTs. Alfa Romeo also claimed that the Tonale SUVs will be the first of their kind in the market. So what's the use of this?
"The car gathers information from the car's electronic system and records all data on the blockchain," according to Francesco Calcara, Head of Alfa Romeo Marketing and Communication. he went on to explain that, "they will sustain the residual values of our models as we are the first in the market to adopt this next-generation technology."
Essentially, the built-in NFT technology stores relevant data about the car in real-time, so a secondary buyer can easily access the information and pay for its actual worth at any point its initial acquisition.
Perhaps one of the most important applications for NFT technology is its use as a political tool, and there are several instances in which we have seen the technology play an instrumental role in the electoral processes.
A notable example is the story of a 12-year-old Filipino student who developed NFT-based voting platform i-Vote, which made the rounds on the internet in October 2021. Later, it was reported that Rien Lewis Pecson, based in Makati City, developed a blockchain-powered application that enabled users to vote on NFT artwork depicting presidential candidates in the Philippines.
Through the app, answers are recorded in real-time as individuals, represented as anonymous transactions on the blockchain, cast their votes. What the system was able to achieve through transparancy and verification, was mainly that a person with the same credential can only vote once. A voter's personal data was not exposed, buy anyone could see and audit the results in real-time if they so chose.
In conclusion, the potential of NFTs are limitless, and only time will tell what marvels the emerging technology will accomplish for humanity.