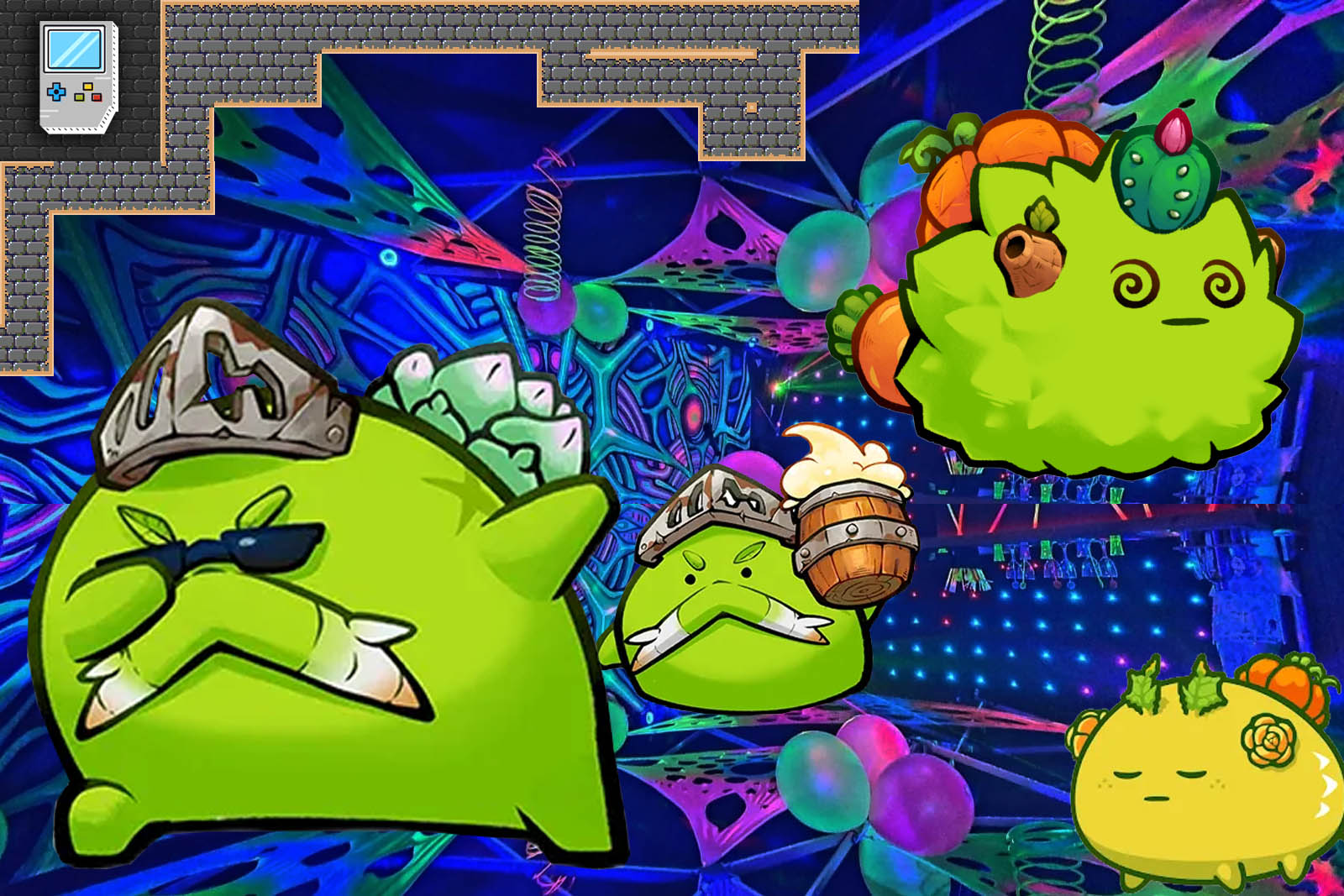 The Plantstravaganza event will take place between November 24 and December 5, 2022.
There are numerous milestones throughout the event that players need to complete in order to obtain rewards in the form of Moon Shards.
Axie Infinity announced the launch of one of the game's largest events of the year, the Plantstravaganza event, where players complete missions in order to obtain points. There are also milestones that can be reached for additional rewards.
The Plantstravaganza Event: What Players Can Expect
The event features new missions as well as a total of eight event-exclusive milestones. 
The rewards that can be earned within the event include Moon Shards, Stickers, Smooth Love Potion (SLP) tokens, and special avatars. 
The SLP token is the in-game asset used for breeding Axies, while the Moon Shard in Axie Infinity is the primary material used when crafting. The stickers and the avatars are used for customization.
Players can earn Contest Points by completing different missions with their plant Axies, and some challenges include buying, releasing, or even winning with them.
Some of the main missions include winning an Arena Battle in Origins, for example, or crafting any rune, plant rune, or charm. Other missions include buying an Axie, buying a Plant Axie, and so on. Each of them provides players with a different amount of points.
The Rewards Gained from the Plantstravaganza Event
When a specific amount of points is reached, the players reach milestones. 
There are a total of eight milestones, all of which require different amounts of Contest Points to reach. Milestone one is reached with five points, while Milestone eight requires 2,000 points.
There's also the leaderboard, which grants players the best rewards. The first spot on the leaderboard gives the winning player 51,000 SLP tokens. Each player also receives a Plantstravaganza Avatar, an "Olek Dab Sticker," and an "Olek No sticker." 
All players from rank 501 to 1,000 on the leaderboard can get 2,000 SLP tokens as well. In total, there are five stickers and avatars available for completing the missions in the event. 
Last month, the game received a new patch as it prepared for Axieween. The current Plantravaganza event also takes place just a few weeks after the Axie Infinity creators invited developers to build new games on the Ronin Network.
Some of the missions have a paywall associated with them, such as the "Buy an Axie" mission, which means players will need to spend cryptocurrencies in order to get the most points throughout this event, a process that might discourage some players from completing all of the missions. 
It is likely that we will see many future events in the game, and this might also spark a movement in the crypto space for other Play-to-Earn (P2E) games to follow in its footsteps.