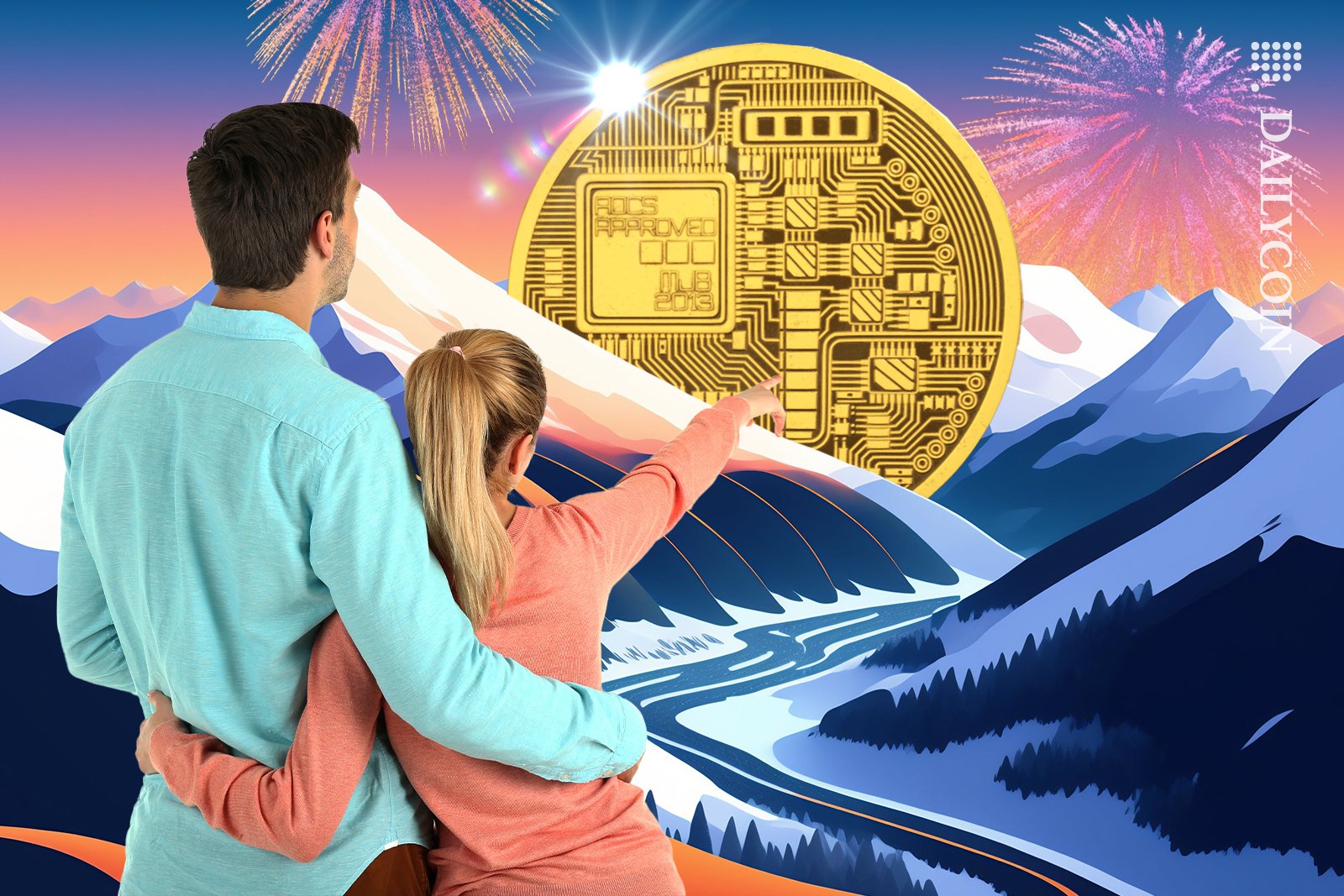 Avalanche wants to cash in on the disruptive potential of tokenization.
Avalanche Foundation aims to invest in tokenized assets on its network to showcase its commitment to building a more inclusive financial system.
With this new initiative, Avalanche seeks to propel adoption and make investment easier.
Tokenization is emerging as a disruptive trend that could soon revolutionize both the crypto and TradFi industries, paving the way for a more inclusive and open financial system. Embracing this vision, Avalanche is committed to laying the foundation for tokenization on its network.
In pursuit of this goal, the network's foundation has allocated $50 million to drive adoption and bring real-world assets onto its blockchain.
An Initiative to Demonstrate the Value of Tokenization
Avalanche Foundation unveiled Vista, a $50 million initiative to "support and demonstrate the value of tokenization" by purchasing tokenized assets on its network.
With this program, Avalanche aims to accelerate the growth of tokenization and its role in on-chain finance by demonstrating how its network can streamline complex and traditionally tedious tasks like asset issuance, settlement, transfer, and administration.
John Wu, President of Ava Labs, passionately advocated for tokenization, emphasizing it as the future:
"Asset tokenization isn't just the future of capital markets; it's a critical driver of the present. The groundswell of momentum across institutions building on-chain has been astounding, and the Avalanche Foundation is taking a big leap forward with this initiative.
Based on its value propositions and market strategies, the program will consider acquiring assets across the full liquidity spectrum, including equity, credit, real estate, and commodities. This ensures that the tokenized assets align with the network's broader goal of fostering a more inclusive and open financial ecosystem.
Why Is Avalanche Boosting Tokenization? 
The Tokenization market is expected to exceed $16 trillion in the next decade. While many TradFi institutions recognize the immense potential of tokenization, some remain cautious, citing reservations about existing infrastructures.
Still, Avalanche has attracted attention from major players in TradFi, including the Bank of America, which recognizes the network to be far more optimized and advanced than other chains in the industry, further solidifying the network's position as a pioneering force in the space. 
Avalanche's dedication to facilitating tokenization and streamlining private investing will attract retail investors and TradFi institutions to the network and propel the adoption of blockchain technology.
With this initiative, Avalanche looks to open the doors for both burgeoning TradFi companies and Web3 users to seamlessly create, issue, settle, and administer any asset on its network, including properties, commodities, securities, and blockchain-native assets.
Avalanche Vista marks a pivotal step in unlocking a more open and inclusive financial system that the company has been working tirelessly to create since its inception.
On the Flipside
In 2021, Avalanche kickstarted a similar campaign, allocating $180 million to boost DeFi protocols on the network.
Why This Matters
With TradFi's growing interest in tokenization and crypto, Avalanche's initiative couldn't come at a better time. Its new initiative is poised to unlock broader access to investing and expose the masses to blockchain technology.
More on tokenization:
Bank of America Heralds Avalanche: "Future of Tokenization"
Read why major crypto companies are laying off employees:
KuCoin Weathers Crypto Storm, Trims Workforce by 30% as Profits Plunge