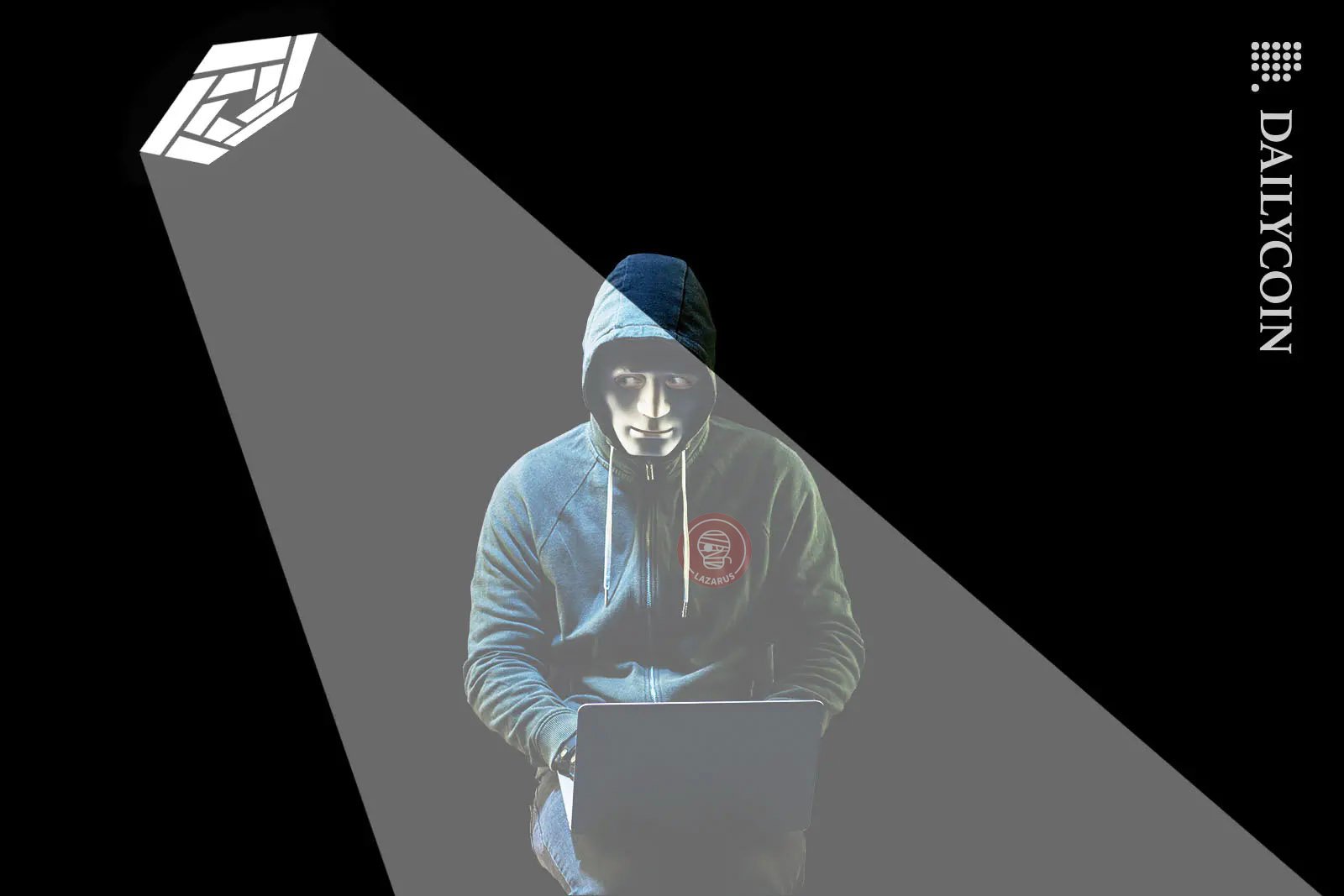 Arkham Intel reveals wallet addresses linked to the Stake.com hacker.
Hacker moves $41 million across different chains.
FBI reveals North Korean hackers have stolen over $200 million in digital currencies this year.
The digital realm is abuzz with the latest developments surrounding the massive $41 million heist from Stake.com. Arkham Intelligence, a controversial platform some have called "dox to earn," is stepping up and monitoring the movements of the hacked funds.
The Arkham Tracking Hacker's Digital Footprints
On Monday, September 4, Stake.com reported a series of "unauthorized transactions" that led to the removal of approximately $41 million from their hot wallets. Arkham Intelligence, known for deanonymizing blockchain activities, has since identified the wallet addresses associated with the hacker.
On September 7, the platform revealed that the hacker's address is now on their platform. The information reveals that the hacker has initiated cross-chain movements, bridging funds to the BTC Blockchain using new wallets on Polygon and Avalanche.
As of September 8, $4.5M has been transferred to BTC addresses, leaving the bulk of the stolen funds, around $36M, on ETH/BNB/Polygon networks.
Arkham Intelligence is a blockchain intelligence platform that analyzes and interprets blockchain transactions. Utilizing its proprietary artificial intelligence engine, ULTRA, Arkham seeks to associate blockchain activities with real-world identities. However, the platform has come under fire due to its stated mission to "deanonymize the blockchain" and the offering of bounties for information. This has prompted some to call its model "dox to earn."
Despite its efforts, Arkham is not the only entity working on finding the Stake.com hackers. In particular, the U.S. Federal Bureau of Investigation (FBI) has provided more information about the topic.
North Korean Lazarus Group Behind Hack
In a shocking revelation, the FBI confirmed that the notorious North Korea-backed hacker organization, the Lazarus Group, was responsible for a massive cyber heist. The agency confirmed this on Wednesday, September 6.
The hackers were meticulous, transferring the stolen crypto assets from Stake.com's Ethereum, Binance Smart Chain (BSC), and Polygon networks to 33 addresses.
The Lazarus Group, with its alleged ties to North Korea, has been on the radar of many international agencies. Their modus operandi often involves sophisticated cyber-attacks. Moreover, the group has been increasingly targeting crypto companies.
The FBI highlighted that hackers from the Democratic People's Republic of Korea (DPRK) have already stolen over $200 million of digital currencies this year. This includes funds from other platforms like Harmony, Atomic Wallet, etc.
On the Flipside
With entities like Arkham Intel capable of tracking digital transactions, hackers might find it increasingly challenging to move stolen funds without detection.
U.S. authorities believe these stolen funds bolster North Korea's weapons programs as it threatens its neighbors with escalation.
Why This Matters
State-backed entities like the Lazarus Group have the resources and expertise to exploit the vulnerabilities of the crypto sector. For traders, this underscores the importance of being vigilant about potential threats.
Read more about Arkham Intelligence
Arkham Crypto: Is Dox-To-Earn a Threat to Cryptocurrency?

Read more about new crypto accounting rules and what they mean for adoption:
How FASB's New Crypto Rules Boost Corporate Adoption