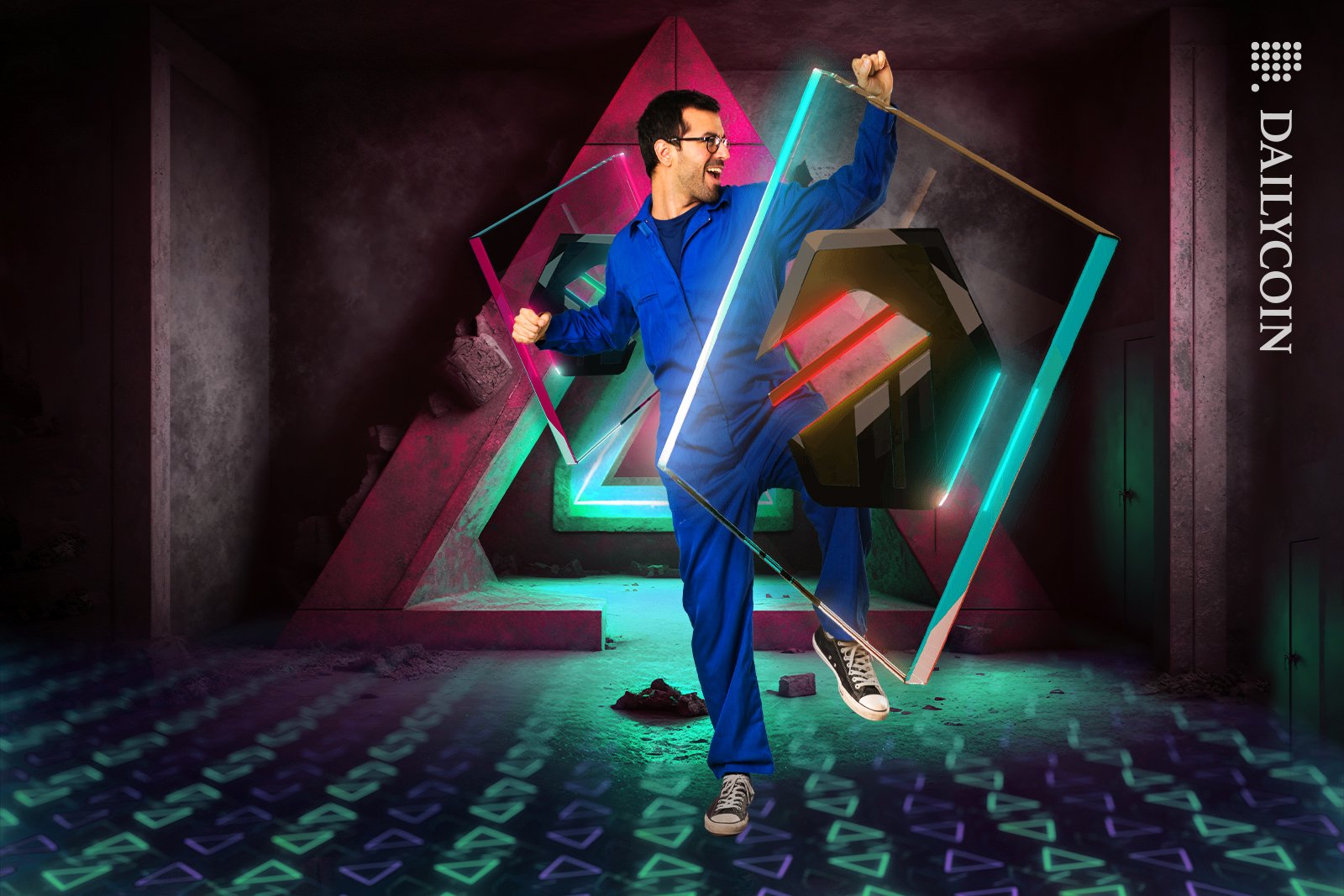 Arbitrum announced a partnership with Xai and game developer Ex Populus.
Xai will be a gaming-focused Layer-3 deployed on Arbitrum Orbit.
Xai revealed the date it plans to launch on Arbitrum.
Gaming has been one of the most promising aspects of crypto technology; however, Web3 gaming has yet to go mainstream. But this may change soon.
Arbitrum, the most widely used Ethereum Layer-2 scaling blockchain, is entering the gaming world.
The optimistic rollup announced on Thursday that it's partnering with Xai Foundation, a new entity building a permissionless, gaming-specific Layer-3 on top of the Arbitrum Orbit technology stack.
Xai Foundation will be leading the development with the help of Arbitrum developer Offchain Labs and games developer Ex Populus.
Xai features account and wallet abstraction, which will help onboard users "easily." On top of that, games will be near-free on Xai due to how Arbitrum handles transaction compression.
"No more expensive gas fees! Xai's infrastructure, managed by the Xai Foundation and game developers, ensures a low-friction experience for gamers. Transaction costs are greatly reduced/handled by the game developer, allowing players to focus on  playing and having fun."
Xai also revealed that it will have a native token of its own.
"This unique token plays multiple crucial roles within the Xai ecosystem. It serves as the gas for transactions, powers the validators that maintain the network and acts as the lifeblood of the entire ecosystem. The Xai token fuels the vibrant gaming economy while providing incentives for active participation and contribution."
Xai is set to launch later this year.
On the Flipside
There are other gaming protocols deployed on Ethereum Layer-2s, like Immutable X. However, XAI is the first to be deployed as a Layer-3.
Why This Matters
Gaming is one of the most promising sections of the economy that crypto can revolutionize. Now that there are Ethereum scaling solutions like Arbitrum, gaming can take off, this time for real. However, centralization risks are still associated with the current Ethereum Layer-2s.
Read more about Circle deploying USDC on Arbitrum:
Circle to Deploy USDC on Arbitrum: Here's What This Means
Read more about Delio freezing withdrawals:
South Korean Crypto Lender Delio Freezes Withdrawals: Here's Why