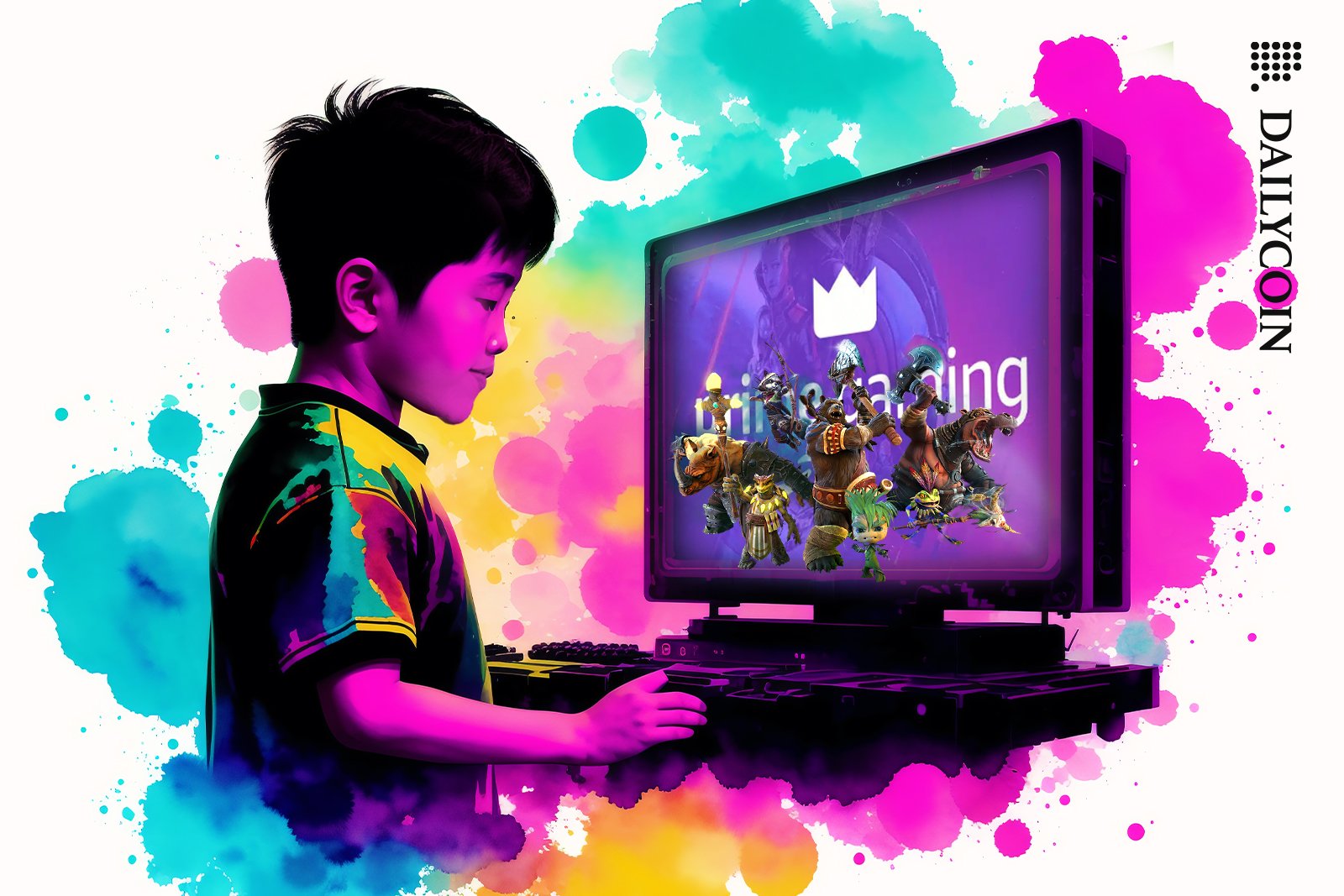 Amazon is giving away free NFTs to Prime subscribers.
The drop comes as part of a promotion for a Polygon-based NFT game.
This article tells you all you need to know about the drop.
Amazon, the world's largest online marketplace, has been rumored to be working on a personal NFT project. While this rumored project has yet to materialize at the time of writing, the firm continues to embrace partnerships with crypto-native firms.
Amazon's latest partnership promises to offer free Polygon NFTs and more to its over 200 million Amazon Prime subscribers. In this article, we unpack the reason for this giveaway, what the NFTs can be used for, and how they can be claimed.
Why Amazon Is Giving Away Polygon NFTs
Amazon's latest NFT initiative results from a six-month partnership between Amazon Prime Gaming and indie gaming studio Mystic Moose to launch the Polygon-based deck-building and auto chess hybrid NFT game for Prime subscribers.
Prime subscribers will gain access to a monthly drop of in-game items and NFTs as part of the promotion. These perks are aimed at giving subscribers an edge over non-subscribers, as typically, players cannot mint champion characters as NFTs without making significant game progress.
What Are the NFTs Used For?
Minted NFTs can be used in the game and future Mystic Moose games. They can also be sold on supported marketplaces like Magic Eden.
How to Claim the Mojo Melee NFTs
As highlighted above, the Mojo Melee NFTs will be made available to Prime subscribers as part of promised monthly drops. To participate in the promotion, users must create or log in to a Mojo Melee player account and link it to an active Amazon Prime account.
After successfully linking the Mojo Melee account to a Prime account, users can easily navigate to the Mojo Melee offer page on the Amazon Prime Gaming portal to claim available packs.
The first pack is already available to subscribers on the portal. The pack includes an NFT for the champion character Gwyn Rockhopper and 885 Ore, a non-crypto currency used within the game.
Members of the crypto community have hailed the promotion as a bullish case for NFTs due to the size of Amazon Prime's customer base.
On the Flipside
Amazon Prime Gaming entered its first in-game NFT collaboration with Mythical Games in December 2021. Still, the partnership failed to spark another NFT bull market despite offering rewards to millions of Amazon Prime subscribers.
Interest in Web3 gaming is declining, with active users decreasing by 10% in Q2 2023, per a recent DappRadar report.
Why This Matters
Amazon Prime is the world's third-largest streaming service. A rise in the popularity of Mojo Melee on the platform has the potential to onboard millions of users to Web3 gaming and the Polygon ecosystem as a whole.
Read this to learn why Palm Network's Polygon Transition is a big deal:
Why Palm Network's Transition to a Polygon Supernet Is a Big Deal
Binance nearly lost 20 million USDT to a zero transfer scam. Find out how you can avoid this scam:
How to Stay Safe as Binance Falls Victim to Zero Transfer Scam