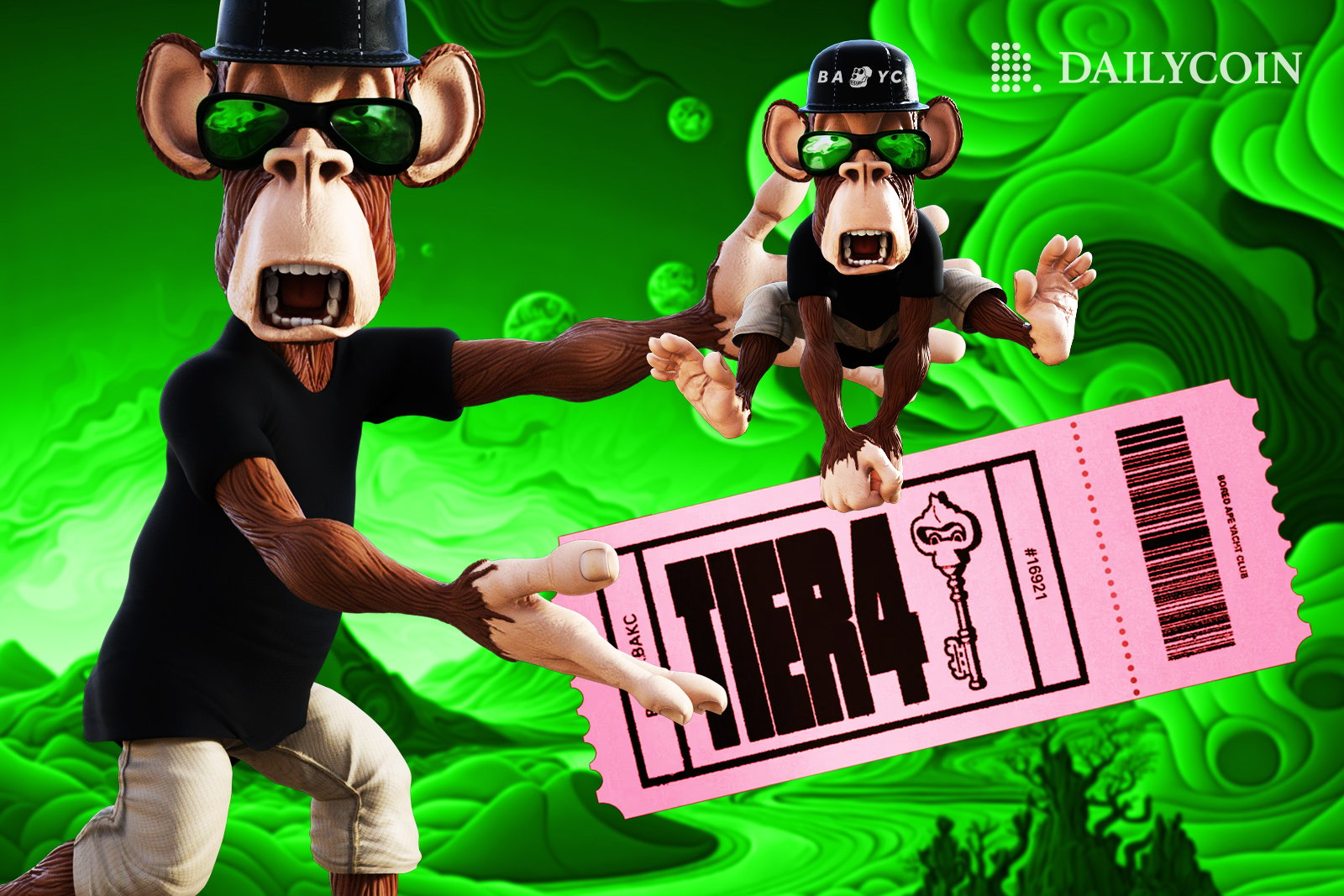 Yuga Labs closed Dookey Dash and calculated high scores for Sewer Passes.
The BAYC creators declare the summoning of power sources this week.
Following the news, Sewer Pass NFT price floor climbed to 1.7 ETH.
The Web3 behemoth Yuga Labs has declared the Summoning event for all the Dookey Dash players. Initially, the Sewer Pass NFT collection, which serves as a key to enter the game, was sold out in a couple of hours and netted over $6 million on primary sale. In the storyline, The Summoning event is the next chapter in the Trial of Jimmy The Monkey.
NFT Enthusiasts Rush to Summon Power Sources
Each Sewer Pass NFT has metadata written on it, reflecting the high scores in Dookey Dash and overall rank. To summon a power source, blockchain gaming enthusiasts must acquire one of the passes – OpenSea is boiling with trading activity today, as every Sewer Pass NFT with a high score of more than 0 is eligible to summon a power source, according to Yuga's terms and conditions.
Furthermore, the summoning was intended to happen last week but was pushed further by Yuga Labs. Even though some BAYC community members were discouraged by the delay, many crypto aficionados are now massively buying the rest of the Sewer Passes.
For instance, Larry 'I Love Ponzi' Lawliet, the founder of the Web3 startup FlipGod.xyz, scooped up ten Sewer Passes in minutes. Currently, the most expensive Sewer Pass NFT on OpenSea would set crypto enthusiasts back 2,221.99 Ethereum (ETH), which equals $3,758,318.33.
Ultimately, Yuga Labs claims that every summoned power source is unique visually and varies by ability. These Sewer Passes will be needed in the upcoming gaming events by Yuga Labs this year: "You'll want to summon your power source so that it can be utilized in the future mini-game sets to reach the Evo 2 stage and beyond" – Bored Ape Yacht Club assured in a statement after closing Dookey Dash.
On The Flipside
Sewer Pass NFTs are inscribed with high scores from Dookey Dash and ranked, but it doesn't necessarily mean that a holder of this particular NFT will get ultra-rare characters like Koda.
Why You Should Care
Yuga Labs is often at the forefront of innovation in both blockchain gaming and NFTs.
Delve into the latest cryptocurrency news:
Shiba Inu Dodges Death Cross – SHIB to Form Bullish Pennant?