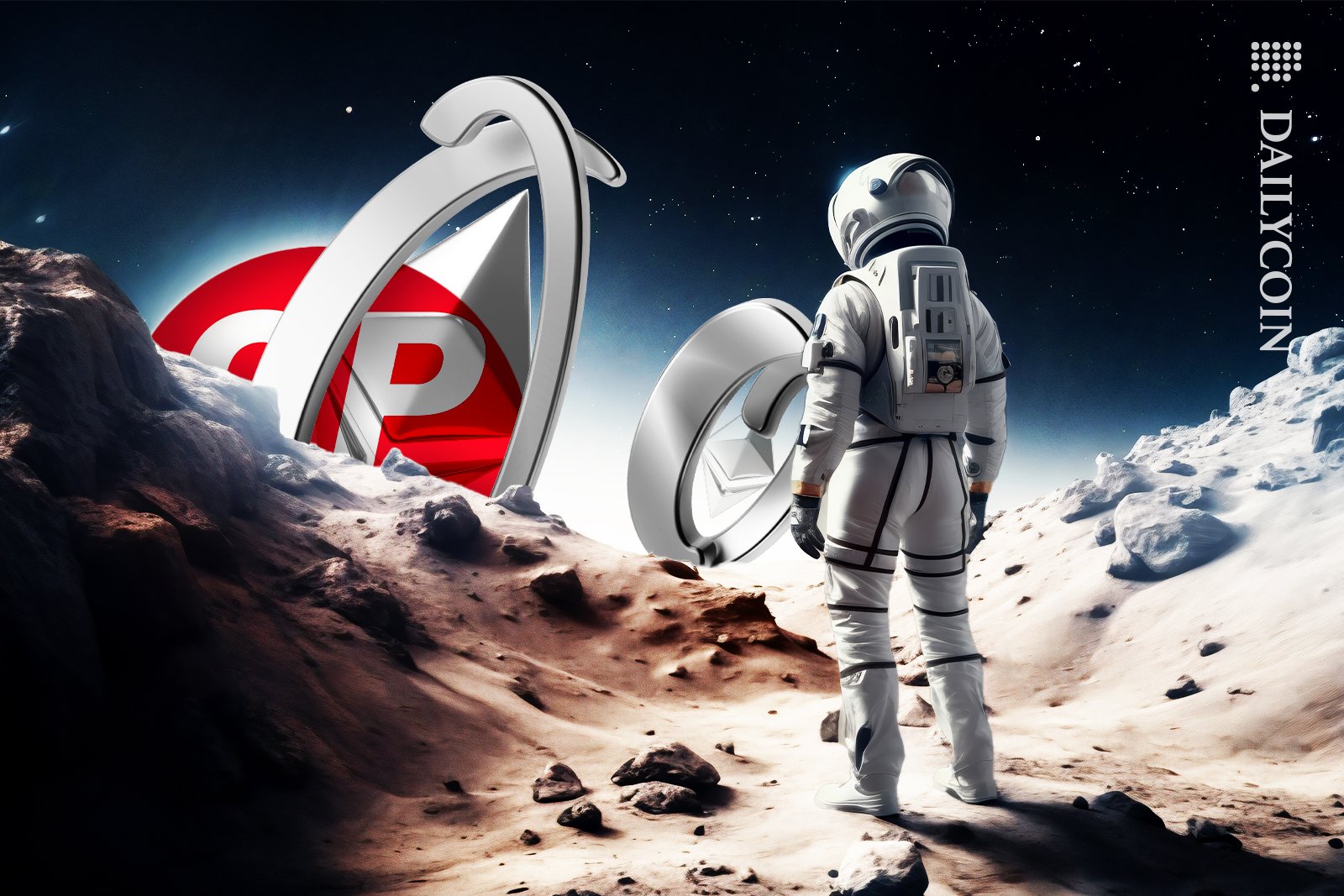 Optimism has unexpectedly changed its official name.
The team explained its reasoning for coming up with a new name.
Some might find the new name confusing.
It's not that often that companies change their names, especially the more established ones.
However, Optimism, a prominent Ethereum Layer-2 scaling solution, has just changed its name. Here's why.
Optimism's New Name
Optimism is one of the most well-known Ethereum Layer-2s and crypto projects in general, especially due to its unconventional name.
However, Optimism no longer exists. That's because the team behind the protocol has changed its name.
Now Optimism is known as "OP Mainnet." The Optimism Foundation explained the change, saying there was a need to distinguish between Optimism's blockchain and the rest of the organization.
"This distinction makes clear the delineation between the OP Mainnet blockchain and the Collective, vibe, and ethos that "Optimism" encompasses. In the Superchain vision, OP Mainnet is one L2 chain among many, communicating seamlessly with other chains like Base, Zora, and others. One super team. One super dream."
However, the word "optimism" will remain in the Optimism Foundation's name. But what's so "optimistic" about Optimism in the first place?
What's So "Optimistic" About Optimism?
The name "Optimism" is rather a peculiar one, but it's not without meaning. The whole idea behind the name is based on how the Optimism, now OP Mainnet, protocol works.
OP Mainnet is based on fraud-proof technology. In essence, the OP Mainnet protocol rolls up transactions on Ethereum mainnet, sends them off-chain, and executes them on OP Mainnet layer 2.
How does Ethereum know that those transactions executed on OP Mainnet are correct? That's where fraud proofs come in. All transactions on OP Mainnet are, by default – or in other words, optimistically – considered valid. If someone detects an invalid transaction, they can post a fraud-proof proving the transaction is fraudulent.
For this reason, OP Mainnet is also called an "optimistic rollup." Arbitrum, the most popular Ethereum Layer-2, also uses fraud proofs and is called an "optimistic rollup."
On the Flipside
Some users might find the new "OP Mainnet" name confusing because "OP" is also the Optimism token's ticker.
Why This Matters
The fact that Optimism changed its name to reflect its values of decentralization and inclusiveness better is a net positive for the whole Ethereum Layer-2 community.
Read more about recent Polygon (MATIC) price action:
Polygon (MATIC) Price Struggles to Hold, Falls More Than Closest Competitors
Read more about Crypto.com obtaining a license in Spain:
Crypto.com Secures License in Spain After Closing U.S. Institutional Service