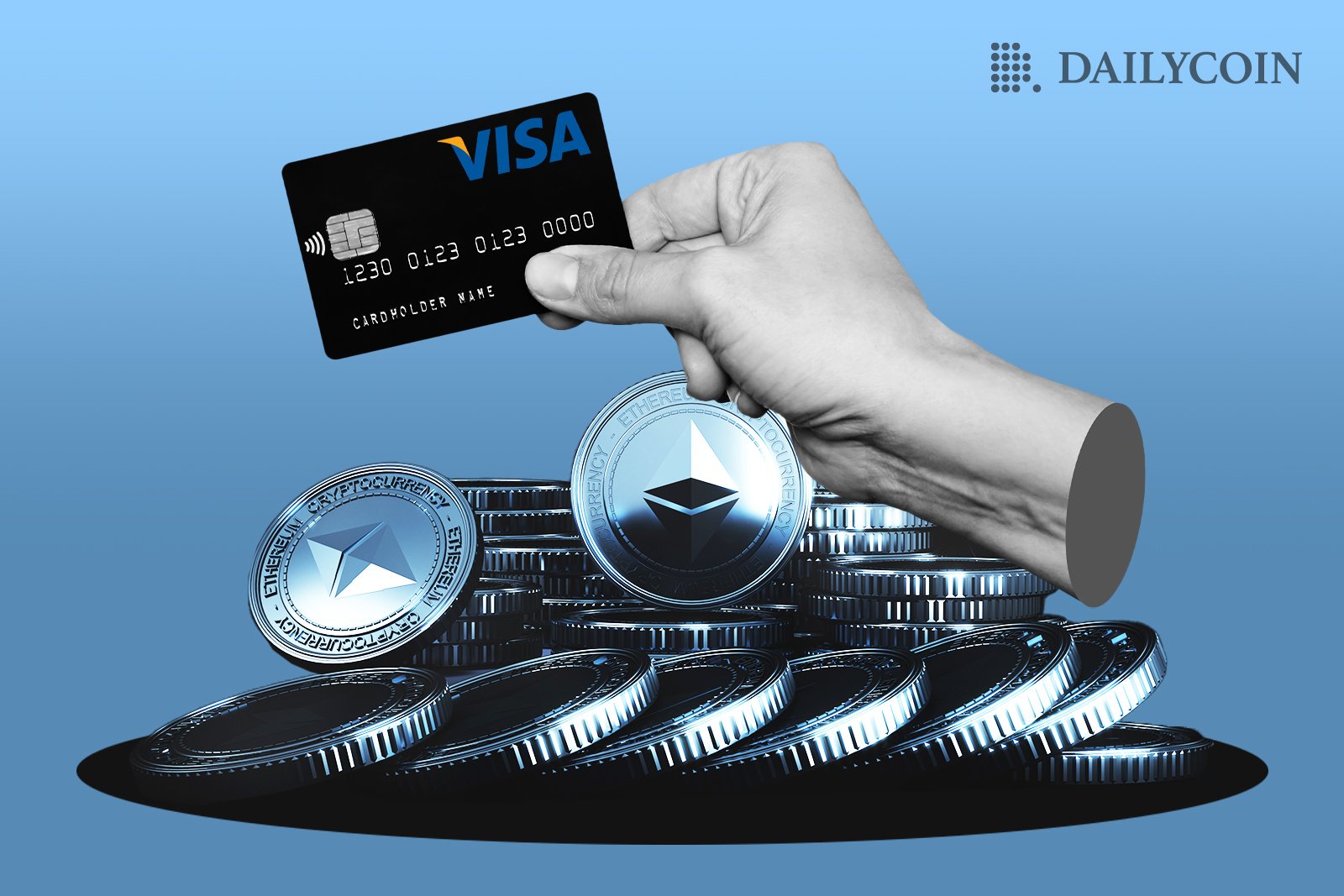 Visa announced a proposal to allow Ethereum accounts to initiate programmable and automated payments from self-custodial wallets.
As a solution, Visa proposed to use Vitalik Buterin's idea of Account Abstraction (AA).
Visa used AA to examine how smart contracts can enable automated programmable payments.
Visa, a leading digital payment provider, proposed to allow Ethereum accounts to use programmable and automatic payments from self-custodial wallets, according to an official technical paper.
They used a concept and one of the Ethereum developer proposals, known as Account Abstraction (AA). According to Visa, it banked on this to explore how smart contracts can be implemented to enable automated programmable payments.
Additionally, AA offers a public account from which anyone can transact, enabling multi-owner accounts via multi-signature verification and delegable accounts. 
Meanwhile, the global credit giant has chosen to get the ball rolling with Ethereum, with a mission to extend the development to others within the sphere. 
There are two types of Ethereum accounts: externally owned accounts (user accounts) and smart contract accounts. Through account abstraction, Visa aims to combine the two types of accounts into one Ethereum account type. 
Notably, the head of central bank digital currencies and protocols with Visa, Catherine Gu, in the proposal said:
"If one of the major use cases of blockchain is for payments, then the basic requirement is that the blockchain has to function just as good as today, if not better."
Visa Takes Steps to Enhance Digital Payments
Over time, Visa has been unrelenting in improving digital payments. A few months ago, it partnered with Ripio, a Bitcoin wallet, to launch its first Bitcoin debit card in Brazil.
As reported, the new card will be made available for customers via the Ripio website. It is worth noting that the website enables users to effect payment with BTC or any of its 28 listed cryptocurrencies.
In late October, Visa applied for two trademarks claiming to develop its own crypto wallets. Furthermore, in the same month, the firm partnered with Wall Street bank JP Morgan to simplify payments between countries using private blockchains.
Visa also partnered with FTX to offer crypto debit cards in 40 countries. However, as a result of FTX's sudden collapse, the company terminated global agreements with the exchange.
Visa has more than a billion users worldwide. As a result, a company with such a broad reach can play an important role in making payments with digital assets more mainstream.