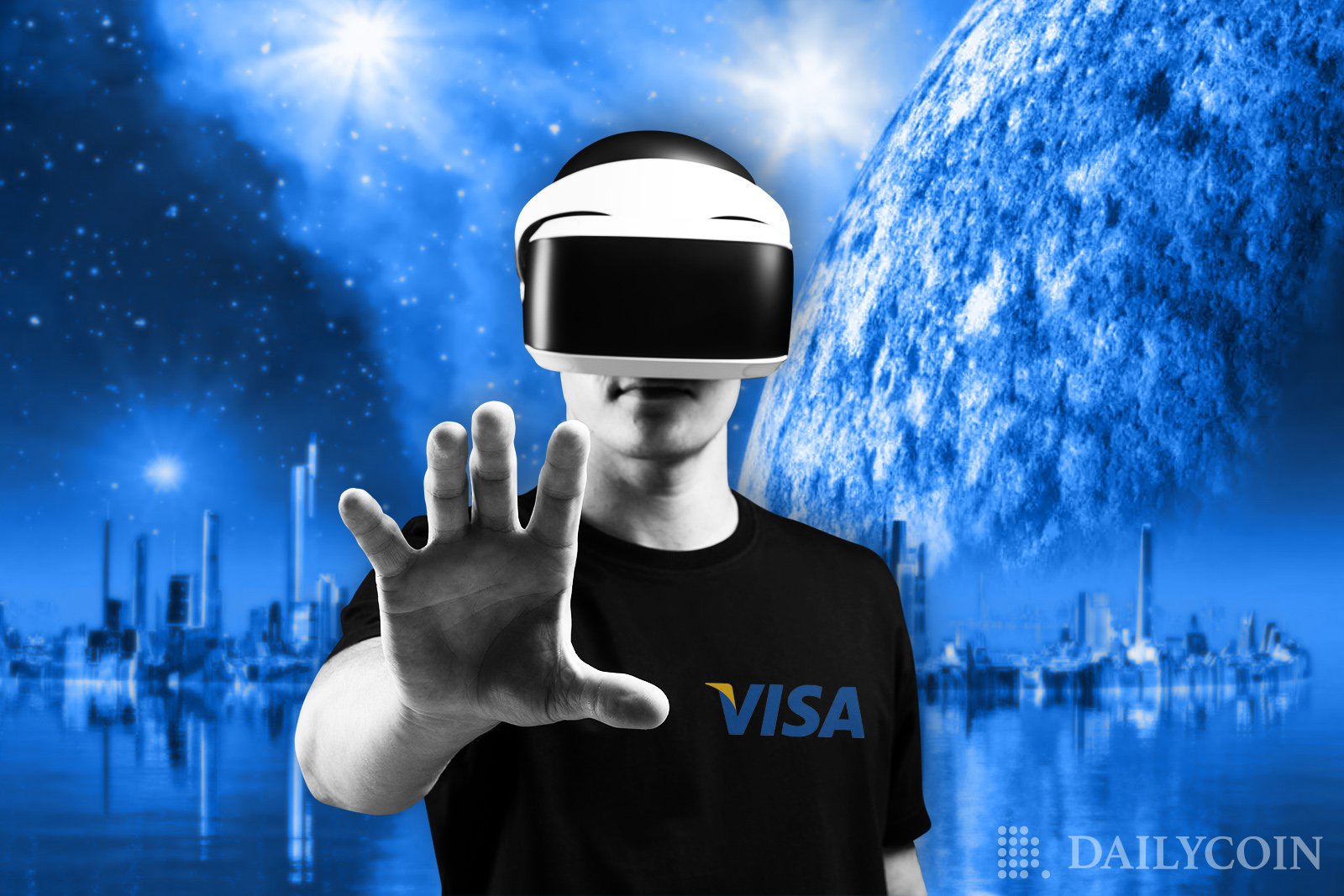 Leading financial services company Visa has filed a flurry of trademarks that may portend its impending expansion in the cryptocurrency sector.
On October 27th, accredited trademark attorney Michael Kondoudis tweeted about a trademark that had been submitted to the United States Patent and Trademark Office (USPTO).
The Visa International Service Association submitted two trademark applications to the USPTO on October 22nd, one of which seeks protections for the use of its character mark in applications "to view, access, store, monitor, manage, trade, send, receive, transmit, and exchange" crypto assets and non-fungible tokens (NFTs).
Visa to Embrace the Metaverse?
Visa has filed trademark protection for "non-downloadable virtual products," which includes NFT collectibles. These non-fungible token provisions extend the scope of the trademark applications beyond merely software and wallets for cryptocurrency transactions.
The documents also hint at the firm's potential expansion into the metaverse, as it claimed for protection of the use of its brand in "virtual spaces in which users can interact for recreational, leisure, or entertainment purposes."
Visa has actively participated in the cryptocurrency industry for some time prior to these filings, and the applications represent an extension of its previous efforts in the field. The firm notably showed its support for the nascent industry with the purchase of a 'Punk' from the 'CryptoPunks' NFT collection, after announcing its NFT project in October 2021.
The metaverse has thus far only achieved a fraction of the adoption anticipated by marketers. As a result, the value of virtual land has plunged across the board, with average trade volumes for parcels significantly down.
Some sites have generated temporary flurries of activity through branded events, incentivized playtime, and sponsored performances. However, these promotions have proven inadequate in overcoming the metaverse's most glaring flaw: low user participation.
Although the metaverse is still in its infancy, the promise of its potential has already won over numerous, traditional, established brands. Between January 1st, 2019, and August 31st, 2022, more than 3,600 trademark applications were filed for products and services related to cryptocurrencies in the United States.
Finance transfer services, such as PayPal and Western Union, have laid the groundwork to set up shop in the virtual world. Fo example, PayPal's downloadable software enables users to trade digital currencies, digital assets, and tokens.