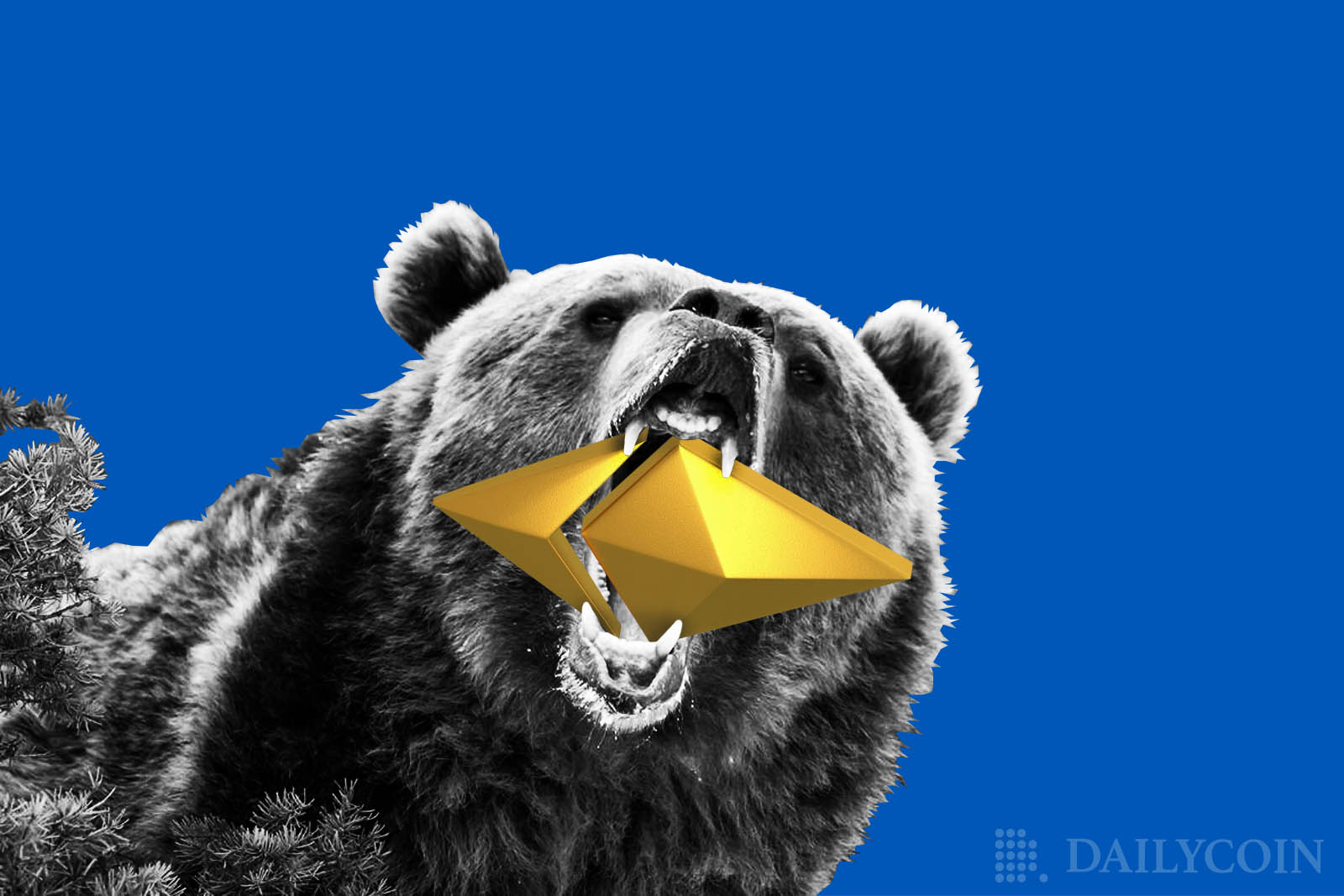 The most anticipated crypto event, Ethereum's transition from Proof of Work (PoW) into a Proof of Stake (PoS) consensus mechanism is only hours away. What are the expectations for the price of the Ether?
Bearish Sentiments Engulf Ethereum (ETH)
With the Ethereum merge only hours away, many would expect the sentiments about ETH to be positive. However, before the CPI report caused the broader crypto market plunge, ETH was in losses while other cryptos rallied.
The reason for the bearish sentiment surrounding Ethereum arises from uncertainty about the outcome of the upcoming Merge. In the last week, Ethereum products accounted for $62 million out of the $63 million that flowed out of cryptos.
These outflows arise from the fear that things may not go as planned with the Ethereum merge. With hundreds of billions tied to the Ethereum ecosystem, it is understandable why the fears of a failed upgrade could lead to a major drop in the price of ETH.
What Is in Store for Ethereum (ETH)?
Reacting to the CPI results, the price of Ethereum tumbled by more than 10% to hit a low of $1,564. However, the price of ETH has now recovered above $1,600 with the merge only a few hours away.
If the price of ETH holds above this level going into the merge, Ethereum could retest $1,800 before going higher. While the price predictions are not astronomical for the next few days, GovCapital has predicted that ETH could hit $4k in one year. 
The chances of the merge going wrong are slim, as Ethereum developers have performed the merge dozens of times on three different testnets.
In addition, after the September 6 Bellatrix upgrade, Ethereum Foundation developers assured the community of the safety of the mainnet merge.
As the second biggest cryptocurrency, the success or failure of the Ethereum merge is bound to have far-reaching consequences for the entire industry.