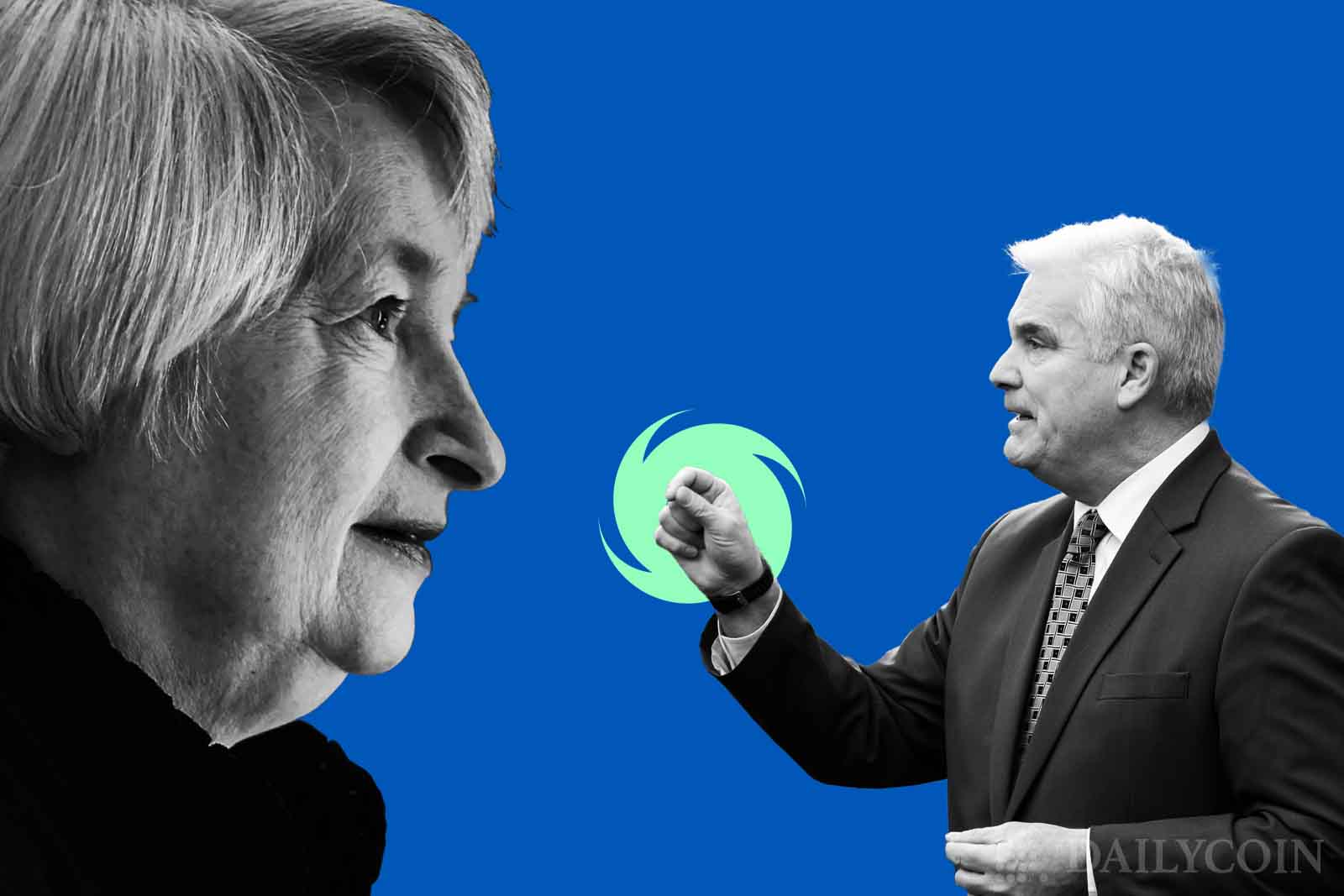 The United States Congressman Tom Emmer sent a letter to the Treasury Department's Office of Foreign Asset Control (OFAC) asking them to explain the Tornado Cash sanctions imposed by OFAC earlier this month. The Congressman also emphasized that this type of sanctioning is unprecedented in the United States, as the government has never sanctioned technology before.
I sent a letter to Treasury Secretary Yellen regarding the unprecedented sanctioning of Tornado Cash. The growing adoption of decentralized technology will certainly raise new challenges for OFAC. Nonetheless, technology is neutral and the expectation of privacy is normal.⬇️ pic.twitter.com/0aN4a4A6tb

— Tom Emmer (@RepTomEmmer) August 23, 2022
The Jury's Still Out for Crypto
In a video released by Hoskinson, he said that the U.S. government is asserting that software developers are accountable for how their software is used regardless of whether they can control that or not, which is an extremely dangerous precedent.https://t.co/Jt8RGvWyaB

— Michael Branch (@Michael63140627) August 23, 2022
The situation was also commented on by Vitalik Buterin, the co-founder of Ethereum (ETH). Despite acknowledging the fact that Tornado Cash is often used for crime, Vitalik argued there are plenty of legit reasons for using a crypto mixing service. To illustrate, Vitalik Buterin sent crypto donations to Ukraine and wanted to conceal the receiver's identity.
Will Lazarus Group Strike Again?
According to the documents published by the Treasury Department's Office of Foreign Asset Control (OFAC), there's been over $7 billion laundered through the crypto mixer Tornado Cash since it was created. At least half a billion dollars is related to attacks carried out by Lazarus Group, the ferocious hackers from North Korea, intensely trained by the totalitarian regime.
Since the stolen crypto funds are mainly used to fund nuclear testing and missile trials, it poses a threat to the security of the world. However, it's unclear if a ban on Tornado Cash will be enough to stop the notorious North Korean hacker gang.
In conclusion, as well put by Congressman Tom Emmer: "Nonetheless, technology is neutral and the expectation of privacy is normal." As many crypto players assume, privacy in the sector will be taken more seriously in the future and there's going to be a lot more anonymous open source apps. However, the full extent of the impact that the Tornado Cash incident has on crypto is yet to be seen.
The Lazarus Group, a well-known North Korean government-backed hacking group that has conducted numerous data breaches, both politically and sometimes financially motivated, has laundered at least $455 million through Tornado Cash, the Treasury said.

— Frankie (@FrankieBusiness) August 22, 2022
The sanctions imposed by the U.S. government on Tornado Cash might go either way, with a clearer legal framework and smoother adoption or with more bans and confusion.