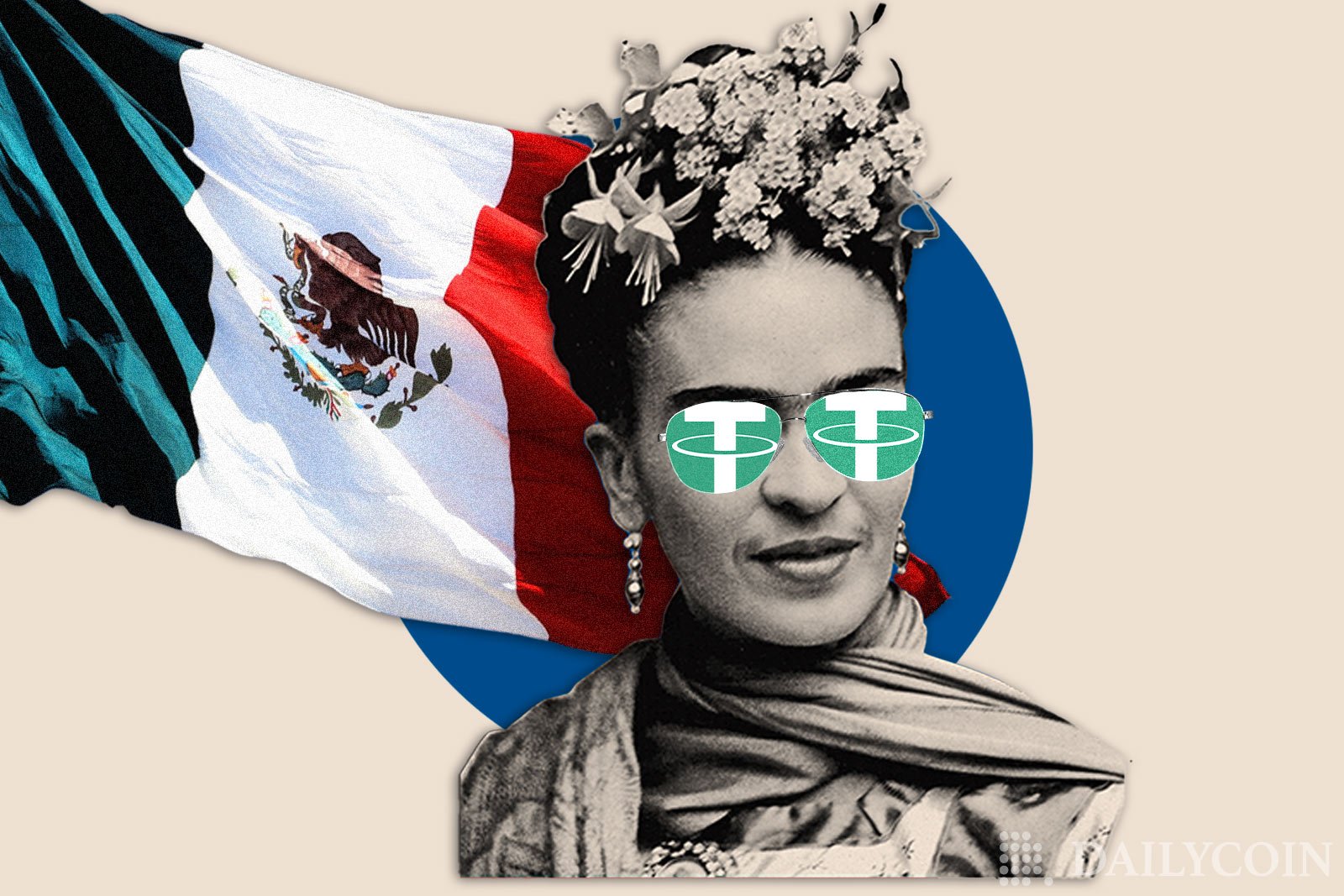 Tether Launches New Peso-Backed Stablecoin
On Thursday, May 26th, Tether, the company operating the USDT stablecoin, announced the launch of a stablecoin pegged to the Mexican Peso.
The MXNT becomes Tether's fourth stablecoin, joining the dollar-pegged USDT, euro-pegged EURT, and Chinese yuan-pegged CNHT.
Tether's newest stablecoin, MXNT, will initially be available on the Ethereum, Tron and Polygon blockchains. The launch marks Tether's entrance into Latin America.
Tether Ventures into the Latin American Market
According to Tether's CTO Paolo Ardoino, the increase in demand for crypto in Latin America formed the basis of the company's decision to launch a stablecoin backed by the Mexican Peso.
Ardoino further explained that the peso-backed stablecoin will provide residents of Mexico with a way to store value. He also hopes that the move will have a ripple effect that sees the launch of more peso-pegged stablecoins in future.
According to Tether, the MXNT will provide a testing ground for onboarding new users in Latin America, and will pave the way for more fiat-pegged stablecoins in the region.
After UST's failure prompted panic in the stablecoin market, large investors on the Ethereum blockchain were forced to ditch the USDT.
In addition to providing a store of value, Tether hopes that the MXNT will help with the onboarding of new crypto users in the region.
Tether (USDT) is now backed by non-U.S. government bonds – for more info, read:
Terra's UST sparked a stablecoin panic. Find out what happened:
TerraUST Loses Its Peg Once Again