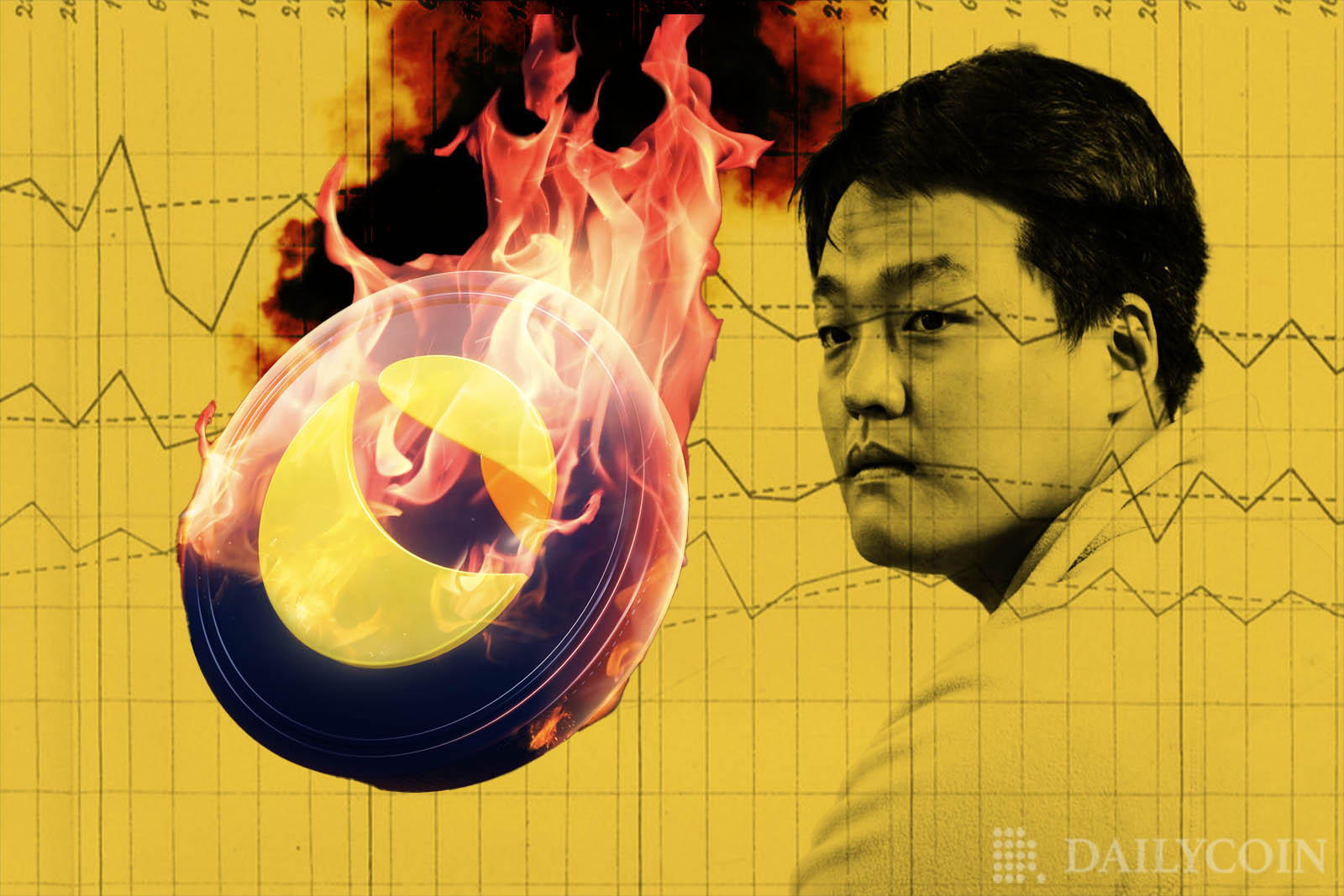 The relaunched Terra 2.0 chain is undergoing major rebranding and development in a bid to reclaim its lost position.
Terra has released 'Terra Docs', the official documentation for the project, and rebranded its website.
SOLID, an over-collateralized and fully decentralized, soft-pegged stablecoin has also been launched on the Terra 2.0 chain.
The growing interest in Terra 2.0 has helped the LUNA tokens to rally, resulting in a new high of $7.06.
Terra is a decentralized, open-source blockchain that offers cutting-edge developer tools and hosts a vibrant ecosystem of decentralized applications (dApps). Since its infamous implosion, Terra has relaunched, with the original chain being renamed "Terra Classic".
Terra 2.0 (LUNA) and Terra Classic (LUNC) are now two separate chains operating independently of each other. Terra 2.0 is run by Terraform Labs, while Terra Classic is run by the community, who assumed governance of the chain after the fork.
The native Terra (LUNA) token was the network's original staking and governance asset. So, how has Terra performed since its collapse in May?
Social Media: Website | Medium| Discord |Twitter | Agora | Telegram | LinkedIn
In a bid to reclaim the position it once held, Terra has become one of the most actively developing projects, and just last week, Terra passed a proposal to conduct a second airdrop of over 19 million LUNA tokens, ending on October 14th.
Terra also released Terra Docs, the official documentation for the project, and carried out a rebrand of its website. Terra Docs was created using Code Hike, a ground-breaking visualization technology used to display the underlying code behind Terra.
Terra Docs also features basic developer tutorials, informing interested parties how to build on the blockchain. Through Terra Docs, developers can easily learn how to set up Terrain, mint non-fungible tokens (NFTs), and build a CW20 token factory on the network.
Random Earth Version 2, an NFT marketplace for the Terra ecosystem was also launched on September 14th. The launch has served to provide TFM NFT, the first decentralized exchange aggregator on Terra 2.0, more data to work with.
Furthering its exploration into NFTs, Terra recently launched Terrarity, which offers users complete and detailed analyses of various marketplaces and NFT collections. Terrarity also enables users to check the rarity scores of NFTs that are on sale, in a collection, or held in their own portfolios.
Having launched without a decentralized stablecoin, unlike its original chain, Terra has since unveiled a new stablecoin, $SOLID. Developed by Capapault, SOLID is an over-collateralized, fully decentralized, soft-pegged stablecoin on Terra.
September has seen Terra (LUNA) enjoy one of the best months since its hard fork. After opening the month at $1.8, LUNA rallied to hit a high of $7.06. 
The month-date price chart for Terra (LUNA). Source: CoinMarketCap
Despite the recent CPI report and arrest warrant for Do Kwon forcing a major sell-off, LUNA is still trading better than it opened for the month. As of this writing LUNA trades at $2.87, marking gains of 4.9% over the last 24 hours.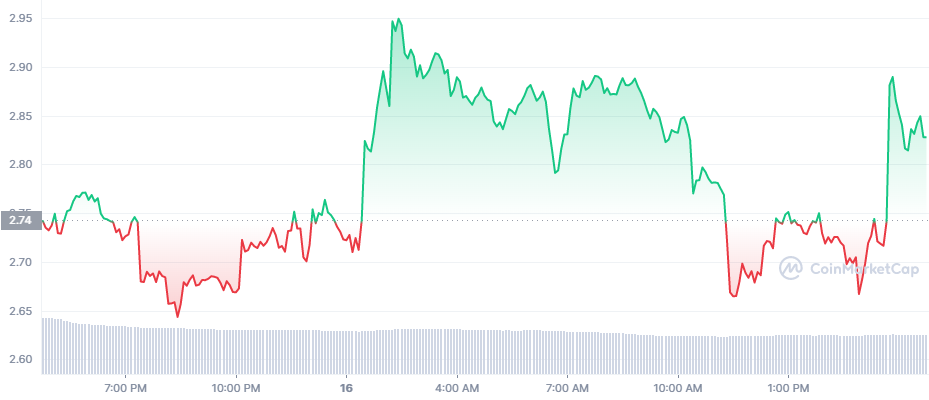 There are also several projects under development in the Terra ecosystem. Terra users could soon see a new derivatives protocol that introduces never-before-seen asset classes in decentralized finance (DeFi).
The Zodiac Protocol was recently unveiled as a project that will enable LUNA holders to split their Liquidity Provider tokens (LUNAX) into principle and yield components. The Zodiac Protocol is anticipated to operate in a similar capacity to the Prism Protocol on the original Terra chain.
The weight of the May implosion still hangs heavy over Terra, with South Korean authorities issuing an arrest warrant for Terra Founder Do Kwon. 
Just hours after the news broke, South Korea's Ministry of Foreign Affairs announced plans to revoke Kwon's passport.
Since the collapse of the original ecosystem, the Terra community has been divided into two. Community members of Terra 2.0 refer to themselves as "Lunatics", in reference to the ticker of the ecosystem's token. 
Lunatics seemingly still maintain trust in the project, with one user, @lunatic317, writing the following about Terra 2.0:
Reacting to the recent developments on the Terra 2.0 chain, @Kolomogrov2 tweeted:
Reacting to LUNA's recent rally, popular Web 3.0 developer Control2XY 🌗 ™ wrote:
Terra was one of the biggest crypto projects on the market before its implosion. Now, rising up from the ruins, Terra 2.0 is currently in a rebuilding phase, structuring itself in such a way as to potentially regain the prestige it once held.