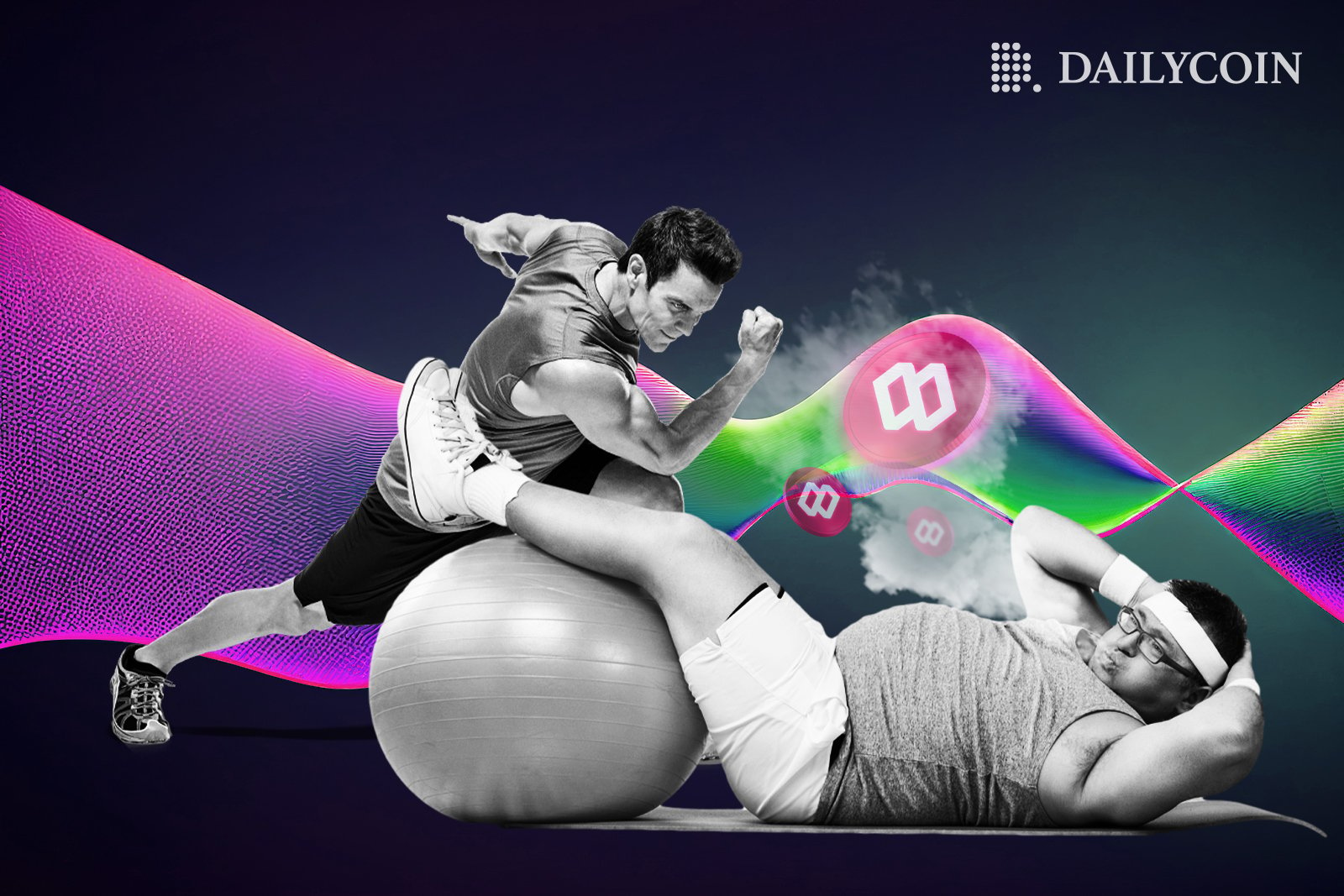 The walk-for-crypto app has launched the learn and earn feature.
Sweatcoin (SWEAT) token had a bullish month with 36.7% gains.
Sweat Economy is giving away a Tesla 3 on February 13th, 2023.
The walking crypto app is widely used worldwide, counting 120 million users. Even though Sweatcoin started as a Web2 app on September 13th, 2022, the company has since introduced its own cryptocurrency. Sweat Economy, the only cryptocurrency minted by walking, has accounted for over one billion transactions since its launch.
The milestone reached in just five months is largely thanks to people staking their $SWEAT on Sweat Wallet, even though Sweatcoin's market value gradually shrunk so fast that Sweat Economy had to introduce the 5,000 step SWEAT minting cap.
Developers Sweat Out Learn and Earn Program
In addition to the upcoming NFT marketplace on Near Protocol (NEAR) and the recently announced Sweat Hero NFT battle, the Sweat Wallet now features Learn and Earn program, which includes four introductory topics to earn one Sweatcoin for each. The current topics are as follows:
Why are we here? Digital ownership.
What is SWEAT?
Growing your SWEAT.
How do we self-custody?
Besides, the developers are actively looking to include more topics by asking the community's opinion on Twitter. The Learn section can be found next to the Rewards, where any registered member can participate in the sweepstakes with a fee of 0.1 Sweatcoins.
Sweatcoin Soars 36.3% in One Month
Despite the market price of SWEAT receiving a knockdown after a very impressive start, the healthy lifestyle crypto is showing bullish signs again. At press time, the #417 by global market cap Sweat Economy (SWEAT) trades at $0.01475, sliding by 3% in the last 24 hours, according to CoinGecko.
However, Sweatcoin had a great run in monthly terms, growing by 36.3% and enlarging its market cap by $18 million in the last 30 days.
Sweat Wallet's Swap feature still hasn't launched, making it impossible to trade between tokens and preventing SWEAT from growing further. 
Besides, 0.6% of the total supply will be unlocked on February 13th, 2023, when the Tesla Model 3 winner will be announced. Ultimately, the gradual unloading of tokens in parts might be deemed a bearish signal for the innovative walk-to-earn crypto.
Many crypto enthusiasts on Twitter are complaining about how the Sweat Rewards are distributed.
The proof of rewards can be traced on the blockchain, but it only shows NEAR wallet addresses.
There's no way to check the prize winners on the app or if the prize winner has ever been contacted.
Sweatcoin is the number one health and well-being app in 66 countries, with over 120 million users worldwide.