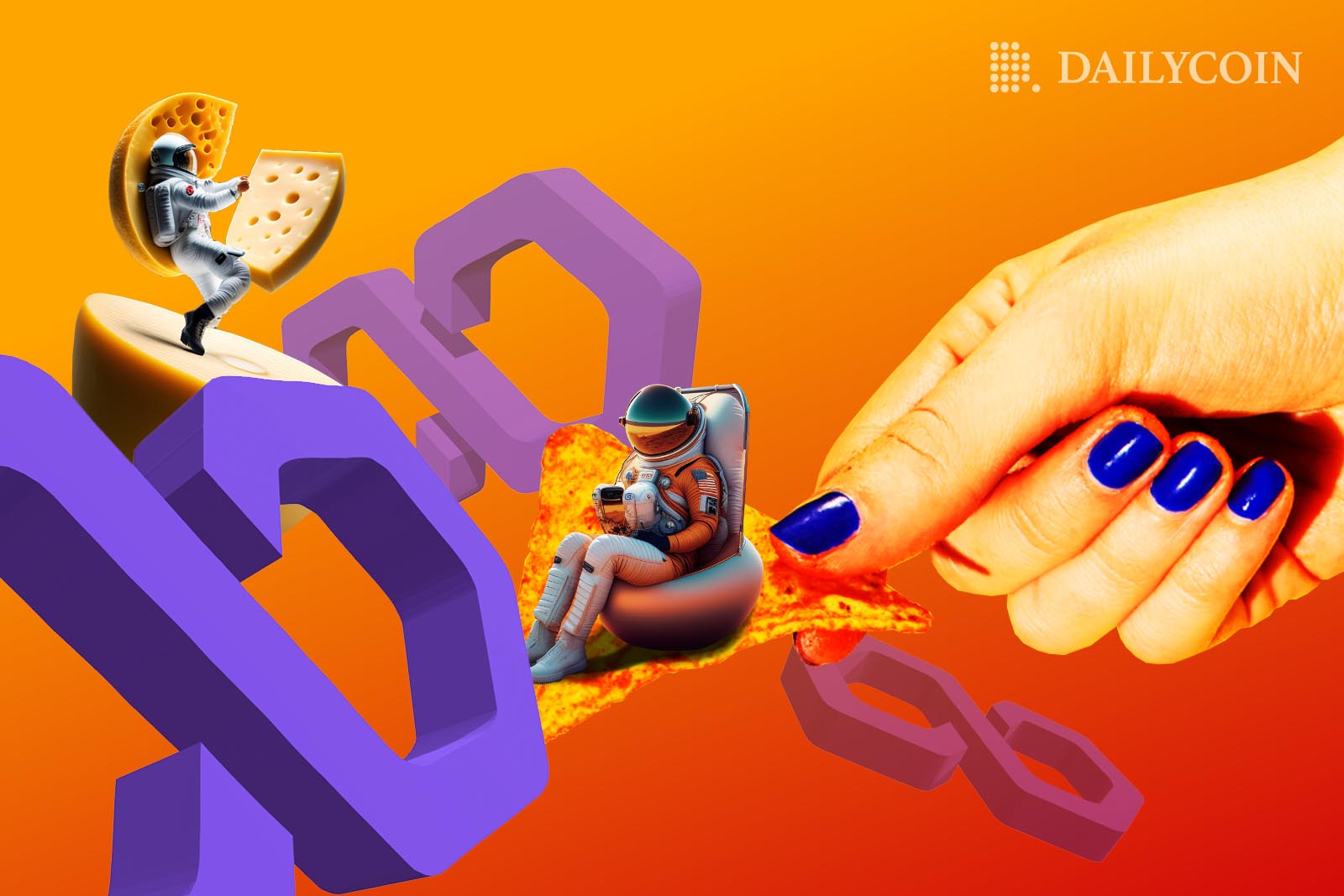 Tortilla chip brand Doritos launches Triangle Studios Web3 project on Polygon.
The musical metaverse will launch with a $25,000 crypto and NFT giveaway.
Polygon previously inked deals with top brands like Starbucks and Coca-Cola.
The makers behind the Doritos tortilla chips decided to add more flavor to Web3 with the new metaverse project based on Decentraland. In celebration of the Doritos Triangle Studios Metaverse launch, there will be a giveaway from February 8th. In the next three days, Doritos will dish out a lot of crypto and NFT-related presents, including:
Limited edition wearables, compatible with Decentraland
Exclusive NFTs, including from the Meebits NFT collection
Web3 sneaker from RTFKT, a subsidiary of Nike shoes
The biggest prizes include two custom-made gaming PCs. Besides, the top-tier NFT is crafted by the iconic surrealist writer Takashi Murakami and is one of a kind. Ultimately, the sweepstakes will last three days, and the last mystery boxes NFT will be airdropped on February 10th, 2023.
Musical Metaverse to Play with Sound
The charming Doritos wearables for Decentraland's player avatars come in all shapes and sizes. For instance, one can get the Soaring Sizzle Suit, which can be topped with ChipChain and a rather cheesy Nacho Headset. The sizzling hot look inspired by Doritos can be used across Decentraland, but the new Web3 project's main focus is music.
Indeed, Doritos Triangle Studios attempt to create an interactive experience for music and blockchain enthusiasts, as there are a lot of musical activities in the mix. For example, players can jam in the musical metaverse with drum pads and mini-games.
Besides plenty of ways to express creativity, players can create a custom beat to get awarded in NFTs and more. Ultimately, NFT enthusiasts don't need to pay an entrance fee or connect their wallet, as Decentraland's Doritos Triangle can be accessed in 'guest mode' with the coordinates -68; -120.
The last time Decentraland hosted a music-focused metaverse event, it didn't gain as much traction as expected. The digital venues were half-empty, and many of the 'performances' were just YouTube-embedded music videos.
It has been estimated that global expenditure on the metaverse can reach as much as $5 trillion by 2030.