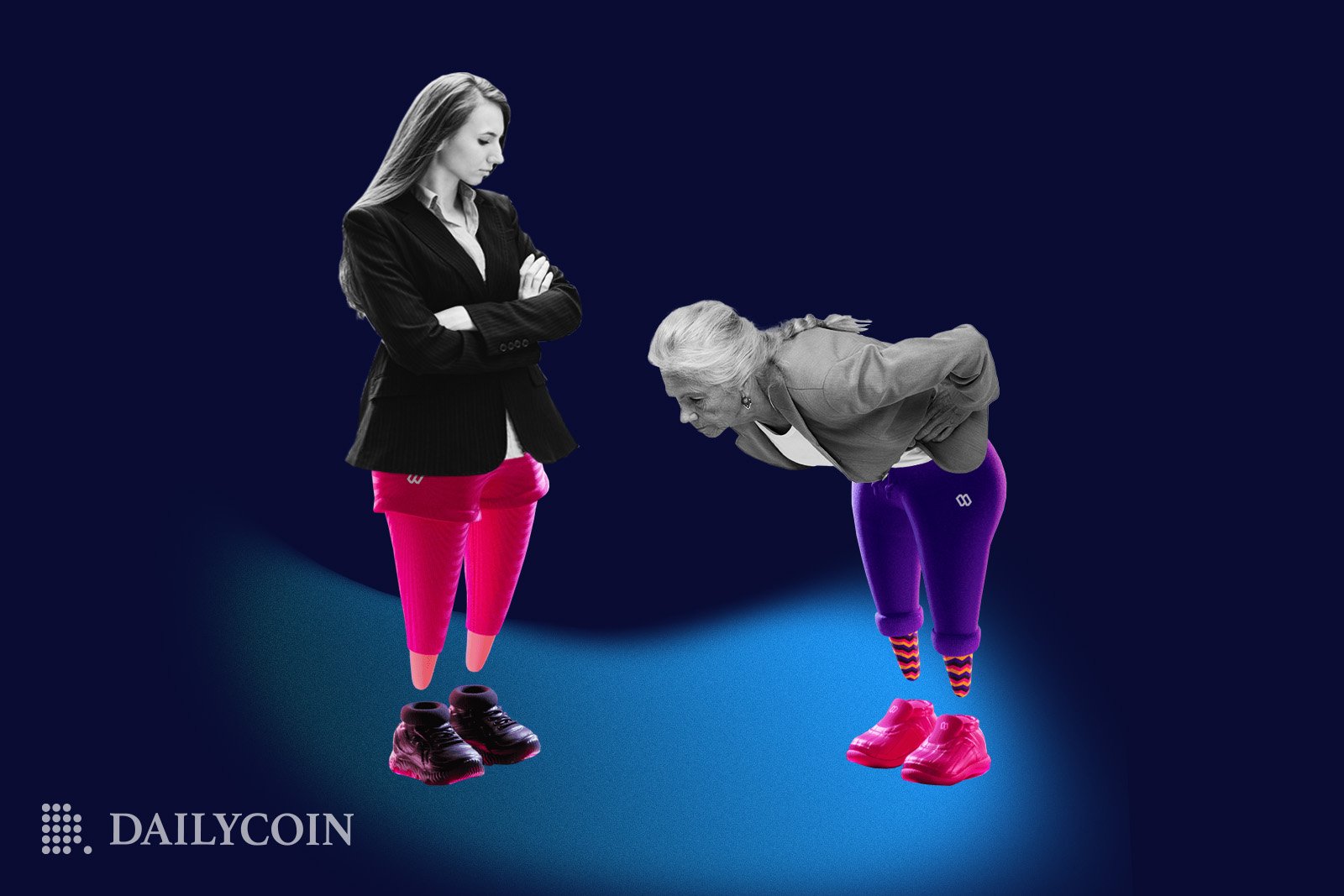 The mega-popular move-to-earn app Sweatcoin presents the Sweat Hero blockchain game.
Sweatcoin app's Web2 version gathered over 120 million users worldwide.
The Sweat Hero game combines real-life steps with NFT avatars and boosts.
The most popular Web3 step-counting app, Sweatcoin, introduced its first-ever blockchain game, Sweat Hero. The new game by Sweat Economy (SWEAT) is a step battle, which means the physical steps are the base, but users can purchase Leg NFTs. The game of bi-dimensional approach combines Sweat Hero NFTs with real-life steps and calculates the score.
Bringing your real steps to Web3...💧

Sweat Hero combines your REAL physical steps with in-game skill.

Sitting down to game won't make you a superstar. You've got to engage in healthy movement habits to win!

⚡️That's Sweat Economy ⚡️https://t.co/jguXNQmTpN

— Sweat Еconomy 💧 (@SweatEconomy) December 30, 2022
Three Main Types of Legs NFTs
Sweat Hero's gameplay involves tapping on steps on the "perfect zone" treadmill. Accuracy differentiates between a top-tier boost for your character or a few hundred virtual steps, adding only a few pennies to the balance.
There are three types of Legs NFTs users can add. Sweatcoin, the most popular health and well-being app in 66 countries, offers Lean Legs, Toned Treads, and Pedal Pushers. The last one has a maximum energy of 5/5, which can earn significantly more per step if compared with the common trait Lean Legs NFT.
Your physical steps is the base score for the game. Play Sweat Hero to gain virtual steps. The more accurate you are, the more virtual steps you get. Get a higher combined total steps than your opponent to win $SWEAT.

The Epic Legs are definitely broken 😱. pic.twitter.com/THjM58bUSm

— SWEAT Economist (@SweatEconomist) December 23, 2022
SWEAT Remains Popular Despite Price Flop
As the game gets ready for Beta launch, the company's native cryptocurrency, Sweat Economy (SWEAT), is going through the trials and tribulations of the ongoing crypto winter. Indeed, SWEAT lost 88.7% of its market value ever since graciously peaking at $0.09 one day after the launch on September 13th, 2022.
The number one walk-for-crypto coin is priced at just $0.01033, according to CoinGecko. However, the popularity of the first-of-its-kind cryptocurrency, minted by walking, remains high. To illustrate, Sweat Wallet's staking program has already seen over 2.5 Growth Jars created, indicating that users see a long-term investment opportunity in SWEAT.
On top of that, the Web3 earn-to-walk app scooped up over 120 million users worldwide and made it to several most successful blockchain projects of 2022 lists, despite the rapid price plunge.
The game is still in early access mode, thus only available via the prize draw on Sweat Wallet or an invite on Discord.
Sweat Economy's (SWEAT) total market cap shrunk from $152M on September 15th, 2022, to just $37M today.
Being the most downloadable Web3 app in 66 countries, Sweatcoin created many new Web3 enthusiasts.