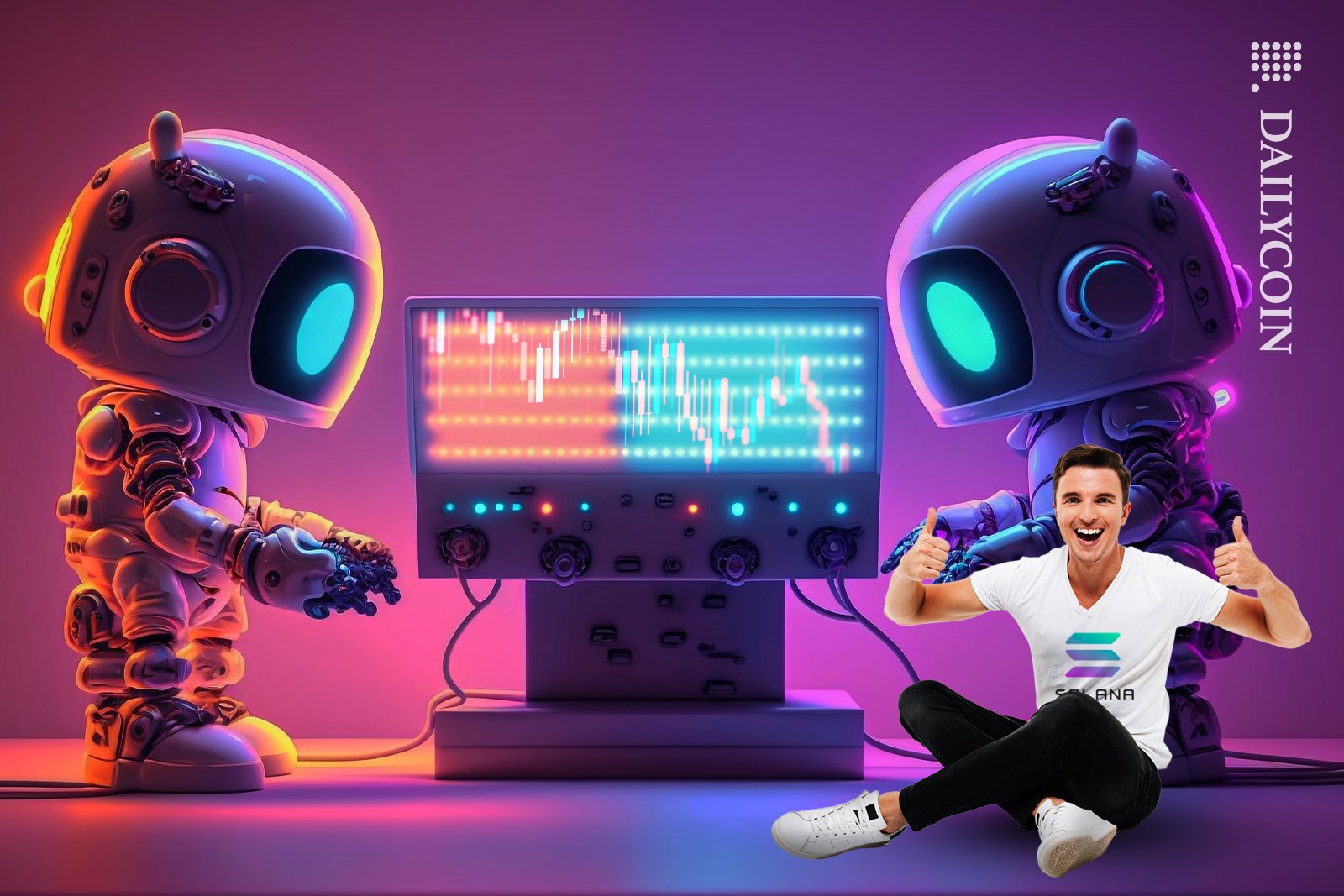 Bitcoin and Ethereum face major congestion issues, while Solana is doing fine.
Memecoin and BRC-20 mania cause serious issues for major networks.
Solana supporters boast about the network's performance.
As the crypto markets are up, traders are rediscovering memecoins. The surge in speculative activity has caused congestion issues for major blockchains. The simultaneous development of ordinals has exposed even Bitcoin to the effects of the memecoin mania.
At the same time, Solana's network is doing just fine, with investors eagerly pointing to that fact. Solana fans urged others to "Just use Solana" to avoid the issues.
Memecoin Traders Should 'Just Use Solana' – Solana Fans
Social media is abuzz with comments from Solana enthusiasts, highlighting the network's unclogged state. Multiple Solana fans urged traders to "Just use Solana" for a better trading experience.
"Guess what chain isn't congested and has the same activity on memecoins?" one user asked rhetorically. "That's right, "Solana."
"Ever tried trading meme coins on Solana?" one user asked, while another remarked: "Solana fixes this btw."
Ethereum and Bitcoin Face Memecoin Congestion
Following a surge in the price of the Pepe token, memecoin mania has led to significant congestion for Ethereum. At the same time, Bitcoin is grappling with congestion issues due to record inscriptions and demand for BRC-20 tokens.
This congestion has led to a staggering surge in pending transactions, with the blockchains grinding to a halt.
With approximately 400,000 Bitcoin transactions pending, one user estimated it would take 16 hours to clear everything. Ethereum also faces a backlog of around 200,000 transactions, which would take roughly four hours to complete.
On the Flipside
All blockchain networks face a trilemma between decentralization, security, and scalability. While Bitcoin and Ethereum favor decentralization, Solana favors scalability. 
Solana is not a stranger to technical issues itself. For instance, the entire Solana blockchain went offline for 20 hours in February. That was the latest of about a dozen times the network went offline. 
Why You Should Care
Memecoin and ordinals frenzy reveals a serious design issue with major blockchain networks, which struggle to scale to meet demand.
Read about the memecoin craze that is causing congestion issues for Ethereum:
PEPE Rips 69% to Hit New All-Time as Whales Buy Millions
Read about what Binance is doing to mitigate Bitcoin's surging fees:
Here's Why Binance Is Integrating the Bitcoin Lightning Network