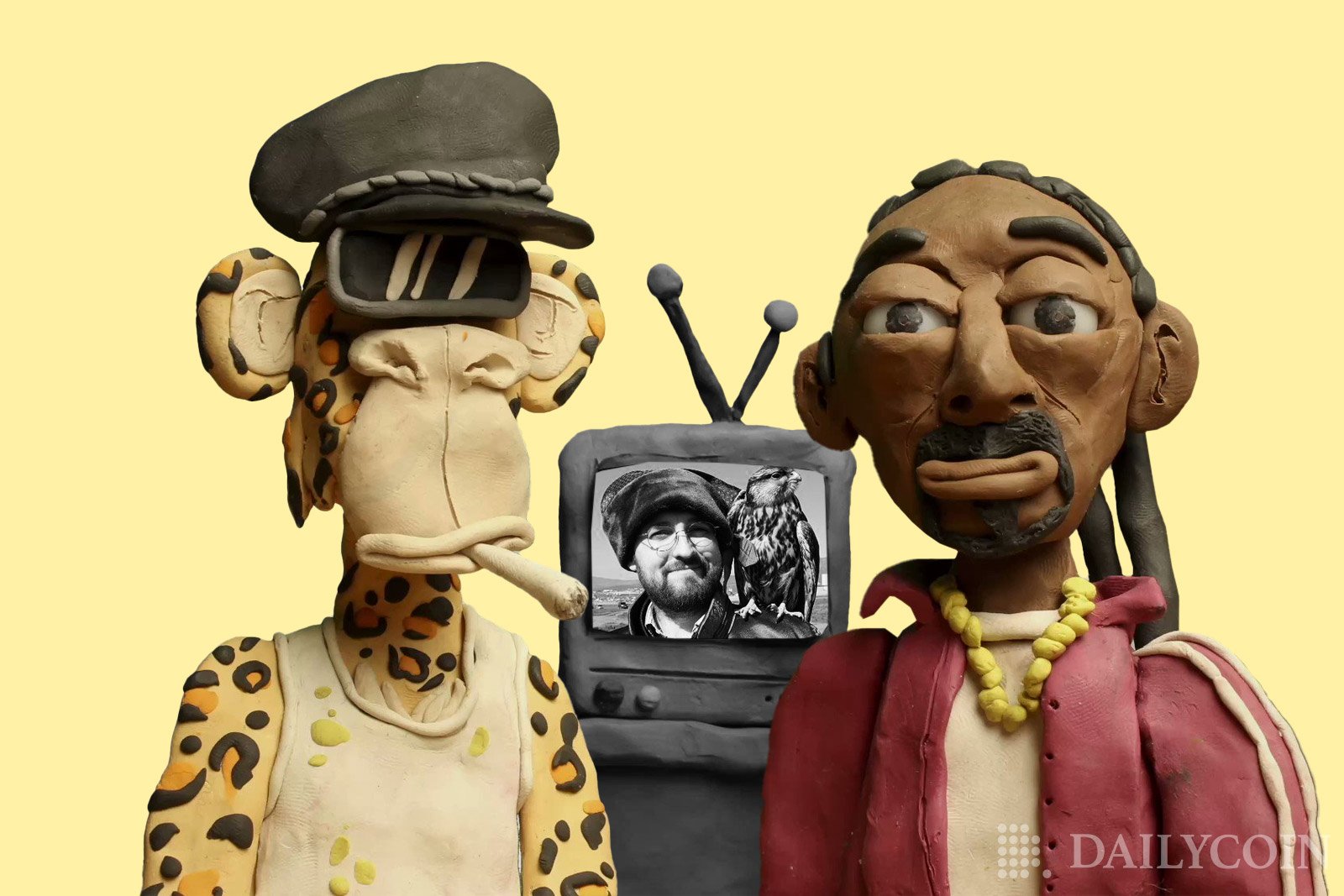 Legendary rapper, and active player in the crypto game, Snoop Dogg has teamed up with his son Champ Medici to produce three tracks for the ClayMates NFT collection on the Cardano (ADA) blockchain. Holders of the NFTs will be able to use the songs for commercial purposes, and the artist has encouraged NFT enthusiasts to monetize them to the max.
Artists and creators can use #Cardano blockchain technology's unique freedom, control, and accessibility for their creations. The partnership between @champmedici and @claymates NFT music is the perfect example! Congrats to all 👏 $ADA

— Carolin Taling (@carolintaling) September 20, 2022
'Baked Nation' Gets to Hear the Bangers First
The three new songs, produced by Snoop Dogg and performed by his son Champ Medici, will be airdropped to Baked Nation NFT owners. Baked Nation is part of the ClayMates NFT metaverse.
The three songs are called "ADA Dreams", "Lil Flex'n", & "Manifest". In the last of the three tracks, Champ Medici explains how he decided to HODL his crypto portfolio, despite volatile market conditions and FUD in both social and mass media. Moreover, the mini album also features an interlude in which Snoop Dogg himself advocates for cryptocurrency & blockchain technology, saying that it will inevitably change the world for the better.
Champ Medici's Ventures into Web 3.0
Champ Medici is the founder of WelcomeToTheBlock crypto fund. The rapper and Web 3.0 enthusiast also hosts a series of crypto-related events in Singapore with the Snoop Geek Squad. On October 1st, Champ Medici will be hosting a Bored Ape themed project called 'The Last Gen NFT'. The NFT project is focused on the Chinese philosophy of the 5 elements, and aims to build "a new, more balanced world".
For those looking for a taste of Eastern flavors, Champ Medici and famous music industry mogul Russell Simmons will be hosting an "All you can eat Sushi experience" on September 29th, 2022. The event will be held at the Rappu Handroll Bar in Singapore.
CLAY NEWS 📢

We're taking our relationship with @champmedici up a notch 🔥

Champ will work closely with our team to build strategic partnerships; helping us push Clay Nation forward and reach new audiences 🌵

Let's do this !🤝 pic.twitter.com/fTNvGl0SJW

— Clay Nation 🏕️ (@claymates) August 16, 2022
ClayMates NFT by Clay Nation Sells out Fast
Despite being a relatively new project, the ClayMates NFT collection was quickly met by the hype it deserved. ClayMates NFT holders gain exclusive access to the project zone, where they can potentially make a substantial profit from staking Cardano (ADA), among other benefits. The ClayMates NFT collection consists of 10,000 unique characters made of mud.
The initial sale quickly sold out as the collection took the top spot on Cardano's NFT charts for quite a while. Despite dropping to #3, the current floor price of ClayMates NFTs on the secondary market is 2,399 Cardano (ADA), worth approximately $1,070 USD at press time.
Cardano's upcoming Vasil Hard fork will be crucial for the crypto industry. For this reason, the existance of prosperous NFT projects like ClayMates on the Cardano (ADA) blockchain can play a huge role in advancing crypto adoption, as they provide investors with commercial rights that allow them to be used in any way owner sees fit.