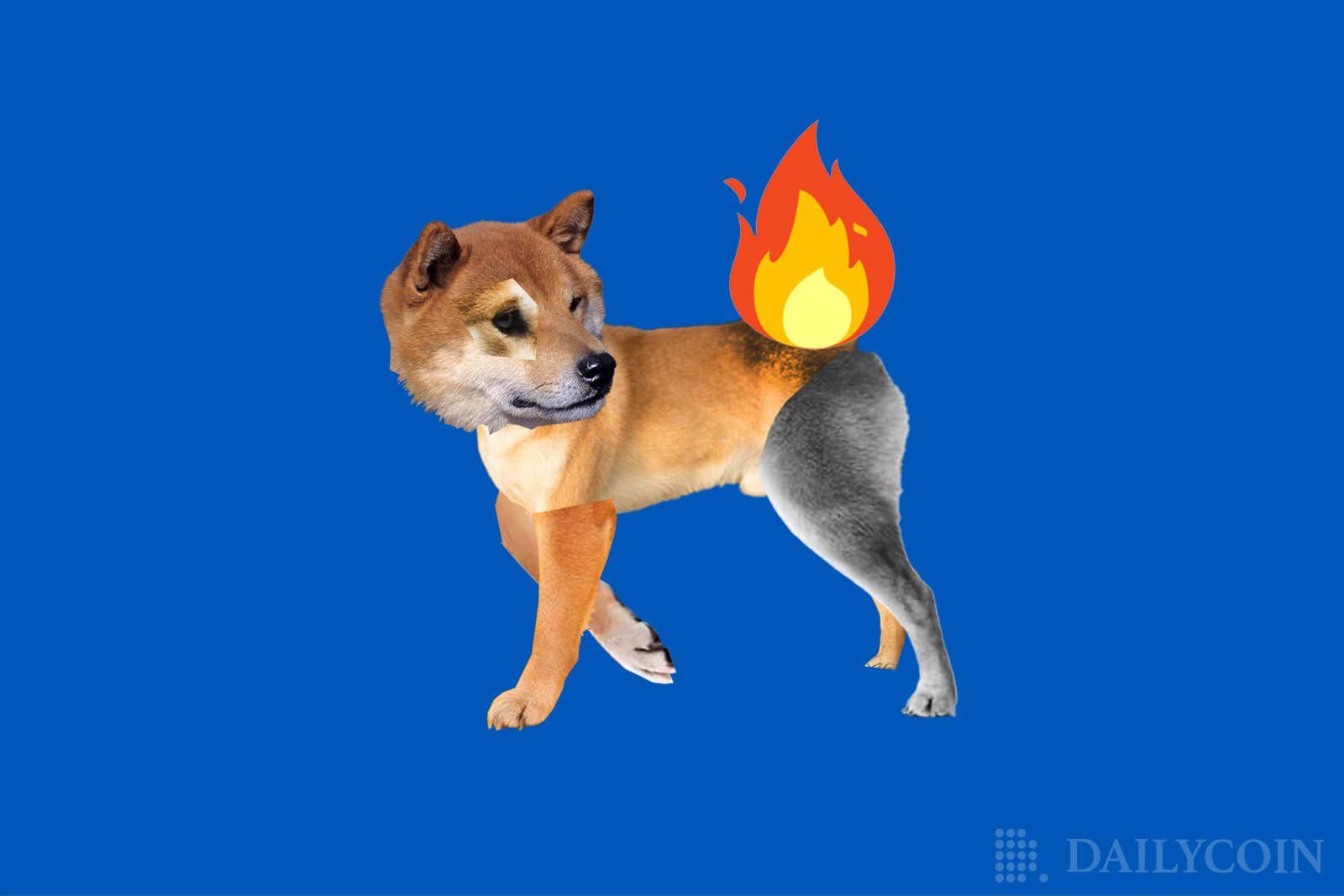 Last weekend was a wild one for the Shib Army, as the Shiba Eternity card game launched in Australia. While only available on iOS at the time of writing, an Android version is expected to be made available in the following days.
In other news, pseudonymous developer Shytoshi Kusama stepped in to suggest new ways of burning Shiba Inu (SHIB). According to reports, the new burn avenue will be set up in conjunction with the Shiba Eternity card game. The blockchain version of Shiba Eternity is still in development, in partnership with PlaySide Studios.
$61M Worth of Shiba Inu (SHIB) Set Aflame in the Last 24 Hours – Still Not Enough
The Shiba Inu burn rate reached its peak last week, hitting triple-digit gains for a couple of days. At firstglance, the burn mechanism seems to be working well, with $61,329,300 worth of $SHIB set ablaze in the past week alone. However, despite the SHIB burn rate once again being up 42% as of Monday 19th, it has hardly impacted the market price of Shiba Inu (SHIB).
To date, Shiba Inu burn campaigns have sent half of the meme coin's initial supply up in smoke. With additional $SHIB burning methods like the Shiba SuperStore and Shibburn Radio being introduced, more and more members of the Shib Army are looking to contribute to the cause by burning their beloved canine token to potentially raise its market value. Moreover, with the SB Visa card on the way, SHIB holders will soon be able to auto-burn a certain amount of tokens with every in-shop transaction.
At press time, the Japanese-dog themed coin trades at $0.00001076, after recording an 8.5% deficit over the last 24 hours. The savage bears have maintained pressure on Shiba Inu (SHIB), driving into losses of 16.2% for the last 14 days. Despite this, the popular, two-year old meme coin project maintains a healthy 37% gain for the year, according to CoinGecko.
Warm Clothes for the Shib Army as Fall Sets In
Despite a series of upgrades, Shiba Inu (SHIB) begrudgingly added another zero to its market price, triggering an important support line at $0.000009.
Regardless of the steadily increasing SHIB Burn rate, Shiba Inu's price movement seems to be unaffected.
An effective and consistent burning mechanism of a cryptocurrency can oftentimes play a significant role in raising its market value.