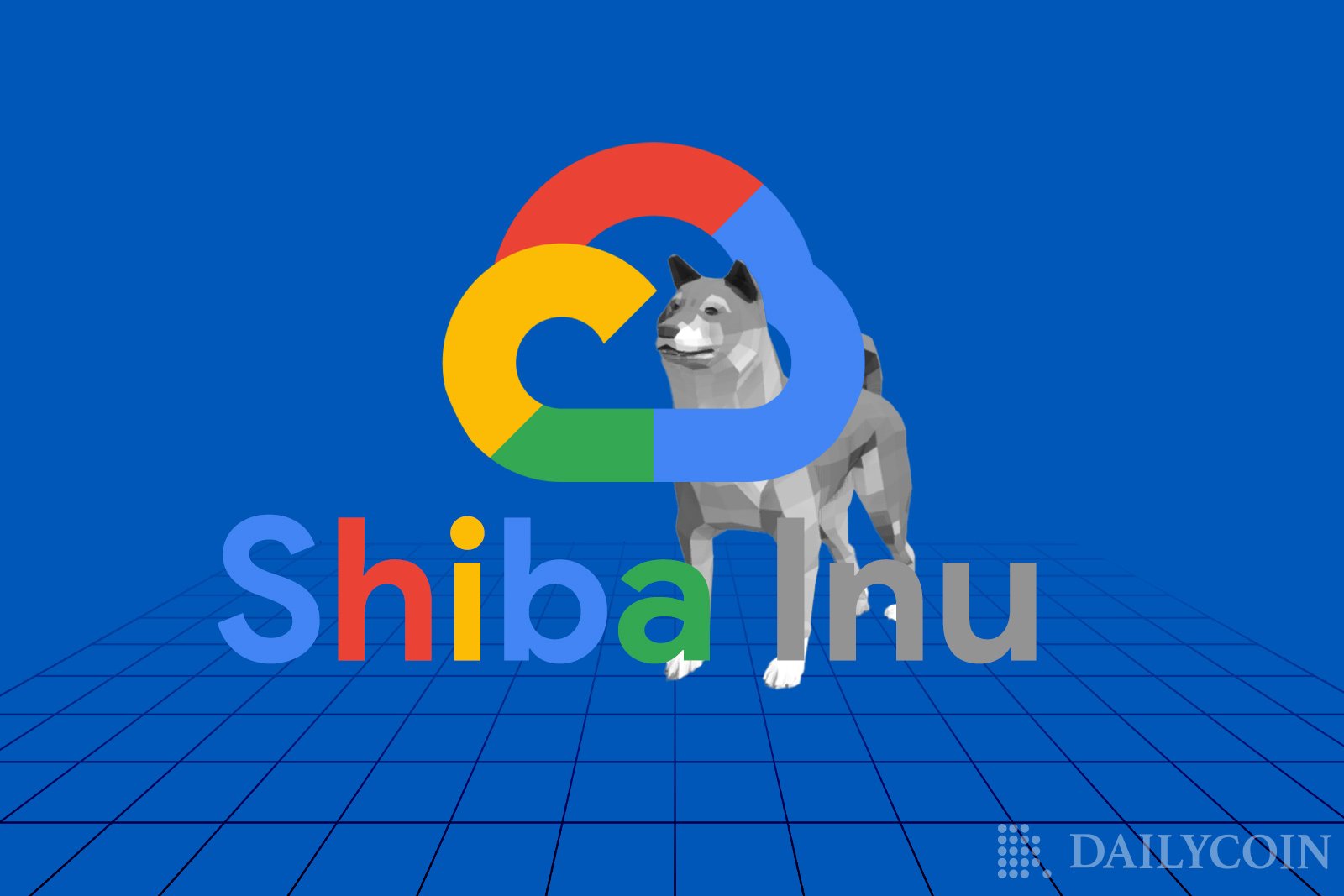 Technology giant Google has announced a partnership with Coinbase to let Google Cloud customers pay for services in 10 cryptocurrencies. This includes top cryptos like Bitcoin (BTC) and Ethereum (ETH), but also both popular dog-themed tokens Dogecoin (DOGE) & Shiba Inu (SHIB). Hence, the popular dog-themed cryptocurrency Shiba Inu (SHIB) might just receive the boost it needs to get back to winning ways.
Coinbase Opens the Gate for Google Cloud
Firstly, the deal will be put into action with the help of Coinbase Commerce, which is a tool designed for enterprises to take payments in cryptocurrencies, as well as convert it into fiat. In addition, Google plans to use Coinbase Prime, which is mostly cut out for large corporations. To illustrate, CNBC is planning to move a big chunk of its "data-related" apps to Google Cloud from Amazon Web Services.
On top of that, Google is going to put Coinbase Node to work, as it will power BigQuery cryptocurrency public data sets. Thomas Kurian, the CEO of Google Cloud, opened up about the company's recent endeavors with Coinbase: "We want to make building in Web3 faster and easier, and this partnership with Coinbase helps developers get one step closer to that goal."
Shiba Inu (SHIB) Is Slightly Above Crucial Support
The canine cryptocurrency has a lot going on this month, as the long-awaited signature card game Shiba Eternity hit international stores just a week ago. Shiba Eternity rapidly made a name for itself, topping classic card games like Uno and Yu-Gi-Oh! Besides, the collectible card game is easily accessible on both the App Store and Google Play.
However, the recent developments haven't pushed the market price of Shiba Inu (SHIB), as it fell down from a crucial resistance line at $0.00001. The plunging dog-themed memecoin had to bite the bullet in the ongoing crypto winter, but SHIB Army's Shiba Inu (SHIB) burning efforts and increased Ethereum (ETH) whale activity gave the meme currency a good enough boost to recover the resistance line.
At press time, the #13 crypto Shiba Inu (SHIB) is priced at $0.00001023, according to CoinGecko, a 1.2% decrease in the last 24 hours. Nonetheless, the weekly market price movement of Shiba Inu (SHIB) looks even worse with double digits in the red. The "Dogecoin Killer" has shrunk by 12.5% in the last 7 days and 21.3% in the last month.
Shiba Inu (SHIB) has dropped by 66.3% since a year ago.
Shibarium's release is delayed with no launch date given.
Coinbase's partnership with Google could significantly increase crypto adoption.