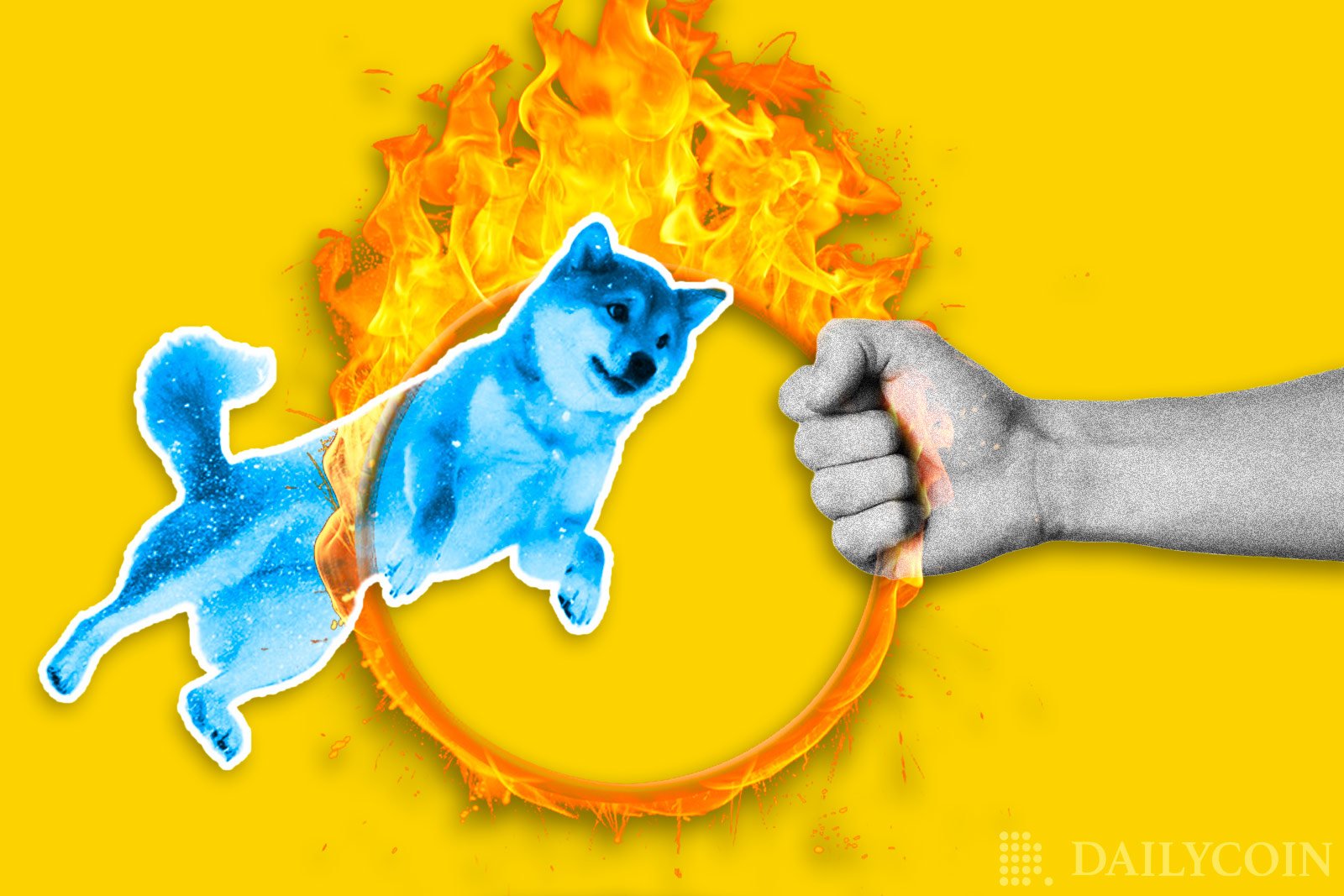 A month ago, Shiba Inu's developer team introduced a new token burning tool, ShibBurn. The website rewards Shiba Inu users who decide to burn a custom amount of SHIB coins.
The meme cryptocurrency gets burned when a user sends SHIB coins to a dead wallet, thus removing them from circulation. In a nutshell, the Shib Army's main goals by encouraging such action are to trigger a market price increase and fuel the need to buy coins.
One Wallet Burns a Whopping 10 Billion SHIB Coins
The current SHIB burning trend ignited a record: one unknown wallet set over 10 billion SHIB on fire just yesterday (that's about $124,000). Moreover, yesterday ShibBurn.com faced a massive increase in tokens burned, nearly 800% more. That's so far the most successful day in the burning portal's history.
JUST IN: An unknown wallet burned 10 billion Shiba Inu ($123,000 USD) in a single transaction.

— Watcher.Guru (@WatcherGuru) May 18, 2022
Needless to say, it's mostly fueled by the new reward system powered by RYOSHI. The RYOSHI token has seen a slight increase of 1.9% in the last 24 hours, now trading at $0.000000006147. RYOSHI is a new "decentralized, deflationary, community-driven token that has it all," according to the official website. On the other hand, Shiba Inu (SHIB) is currently trading at $0.00001163 and has seen a 5.86% decline in the last 24 hours, according to CoinGecko.
In order to start understanding the burning process, check out this article:
Close to Half of Shiba Inu Coins Set Ablaze
There have been over 410,361 billion SHIB tokens burnt already, TrackShiba reports. Besides, there's a maximum amount of 1 quadrillion Shiba Inu coins, meaning that 41% of them were set aflame already. Will this ignite a boost in Shiba Inu's price? That depends on a couple of factors, but since Shiba Inu's social following caught up with rival Dogecoin, it looks like Shiba stands a chance at surviving the ongoing crypto winter.