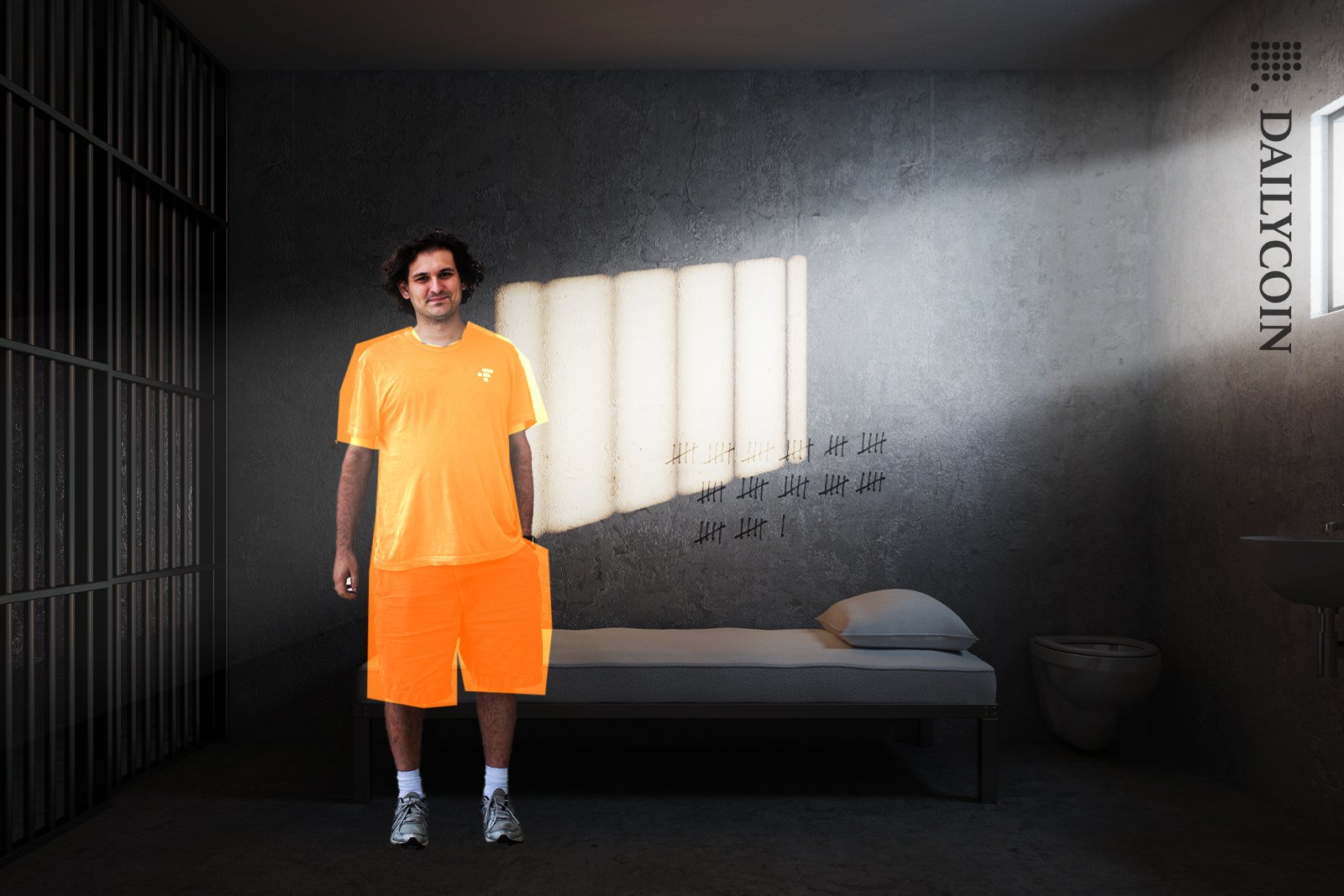 SBF has lost an appeal to be released from jail ahead of his trial.
The appellate judges asserted witness tampering allegations.
The ruling comes on the hills of another loss in court.
Disgraced FTX founder Sam Bankman-Fried (SBF) will remain in custody before his October 3 criminal trial after a three-judge panel of the United States Court of Appeals for the Second Circuit quashed his appeal for early release.
SBF's legal team wrote to the U.S. District Court on August 25, protesting the continued detention of the fallen crypto mogul, and requested a pre-trial release on the grounds of Bankman-Fried's Sixth Amendment Right to prepare for his defense being violated adequately.
On September 12, Judge Kaplan denied the request, ruling that the difficulties were of SBF's "own making."
Court of Appeals Agree with Judge Kaplan
As reported on September 21, Circuit Judges John M. Walker Jr., Denny Chin, and William Nardini unanimously agreed that Judge Kaplan had "correctly determined" the culpability of SBF's speech amounting to witness tampering, the grounds on which his bail was revoked.
"The district court did not err in concluding that the defendant (SBF) had failed to rebut the presumption in favor of detention. We have reviewed the defense team's additional arguments and find them unpersuasive," the ruling read.
SBF found himself at the receiving end of the prosecution with witness intimidation allegations after he admitted to leaking former Alameda Research CEO Caroline Ellison's private journals to a New York Times reporter.
While this is likely SBF's last chance to get out of jail before his trial, the embattled crypto mogul braces for more bad news from the courts.
The Court of Appeals ruling comes on the heels of another loss in court after Judge Kaplan sided with the United States Department of Justice in motions aimed at barring the testimony of SBF's expert witnesses.
In a witness disclosure filed on August 28, SBF listed seven professionals to provide expert testimony in his criminal trial.
Stay updated on the latest development between SBF's dad and his employer:
Stanford University to Return $5.5M "Gifts" from SBF's Dad

Read why FTX seeks to "recover millions" from SBF's parents:
FTX Sues SBF's Parents to Recover "Millions of Dollars"