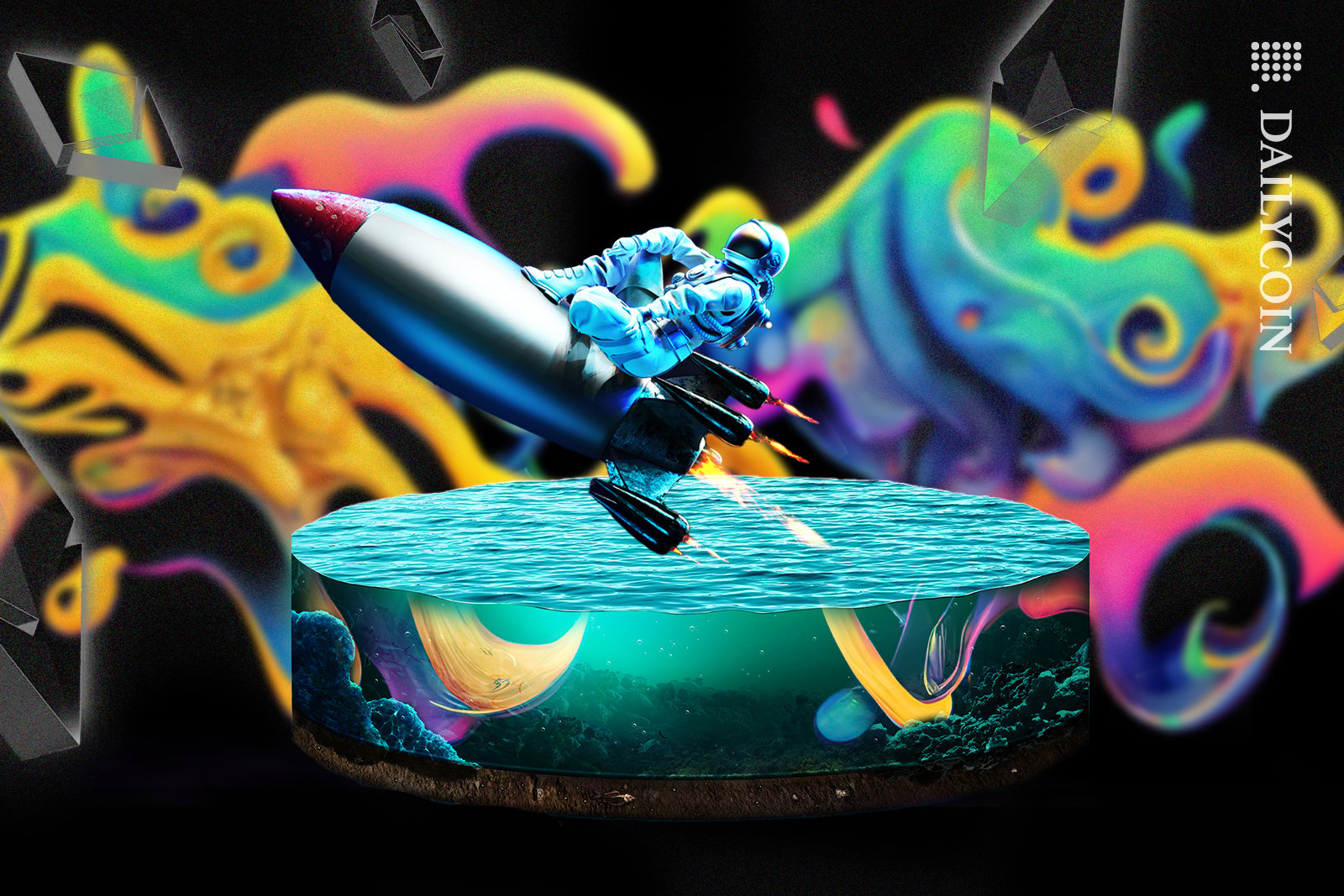 Rocket Pool has deployed on zkSync Era.
Users will be able to use rETH in DeFi protocols on zkSync Era.
Rocket Pool is the second-largest liquid staking protocol in the industry.
Ethereum Layer-2 scaling projects are increasingly getting more attention from the industry incumbents.
Rocket Pool, one of the oldest Ethereum liquid staking protocols, has just announced its deployment on zkSync Era.
Rocket Pool to Deploy on zkSync Era
Rocket Pool is one of the most community-driven crypto projects in the Ethereum space. And now the liquid staking protocol is expanding beyond Ethereum mainnet.
On Thursday, Rocket Pool announced that it has deployed on zkSync Era zkEVM, an Ethereum Layer-2 scaling solution that uses zero-knowledge proofs to increase throughput and lower transaction fees.
Rocket Pool is the first liquid staking project to deploy on zkSync Era, which itself went live on Ethereum mainnet in March. Users can now use rETH token for cheaper on the network and deploy it on other decentralized finance (DeFi) platforms.
Rocket Pool is already live on the two leading Ethereum rollups – Arbitrum and Optimism. Both of them use fraud proofs to scale Ethereum.
Rocket Pool is the second-largest Ethereum liquid staking protocol, only behind Lido. According to data from Rocket Pool's website, currently, 687,456 ETH is being staked with the project.
On the Flipside
zkSync Era is still in beta and is considered centralized.
Why This Matters
Having established Ethereum projects move to newly launched but promising Layer-2 scaling projects is a welcoming sign. Eventually, all major protocols are expected to move to rollups to increase throughput and decrease costs while preserving Ethereum's security.
Read more about an OG ETH wallet suddenly waking up:
ETH Wallet Dormant Since 2015 Moves 8,000 ETH in Minutes
Read more about the huge OP unlock:
Optimism to Unlock Millions of OP Tokens: What It Means for You