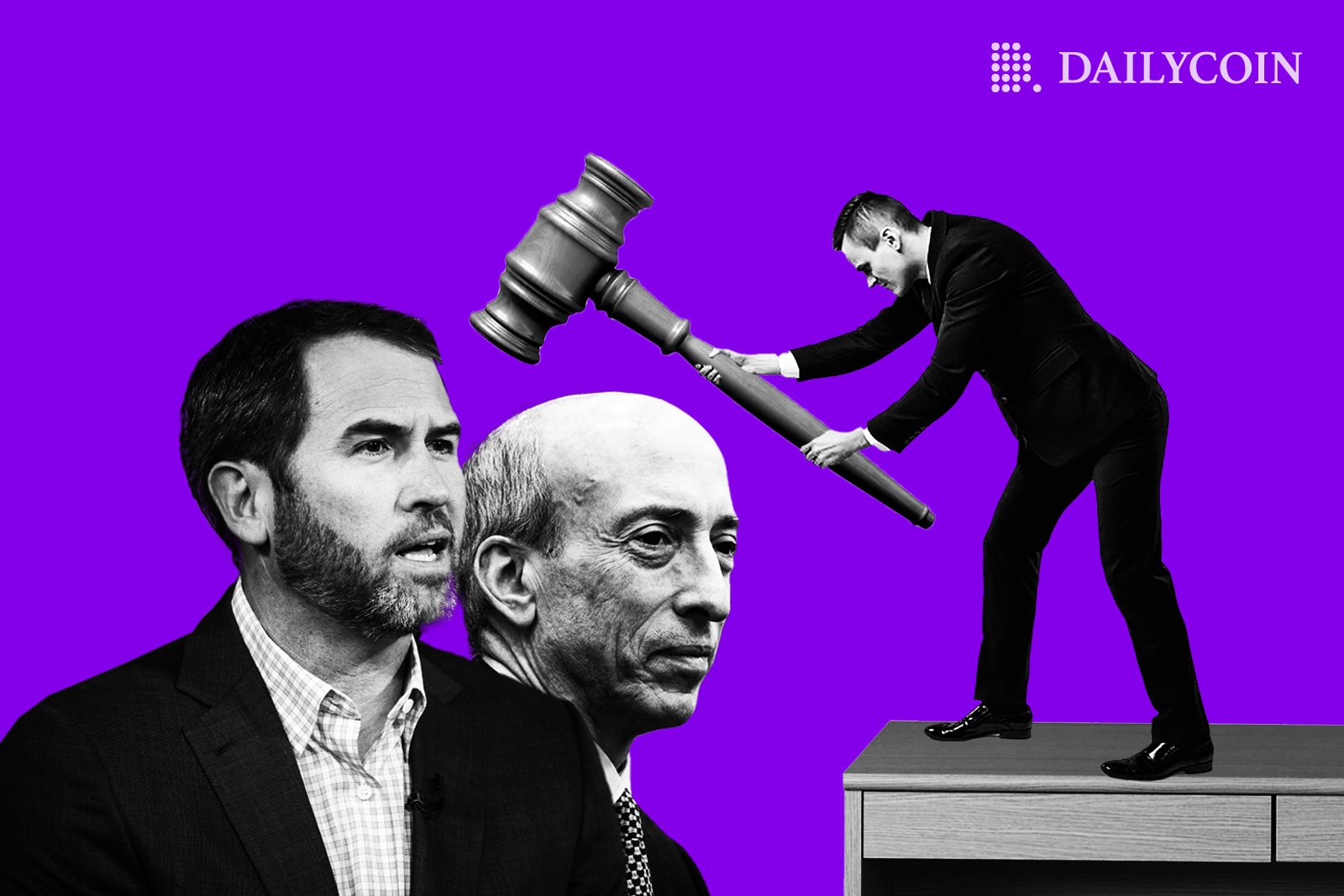 The SEC's lawsuit against Ripple alleges that the company and its executives sold unregistered securities in the form of XRP.
Gene Hoffman recently expressed doubts about Ripple's ability to win the case.
The ongoing legal proceedings have not significantly impacted the value of XRP in the market.
The ongoing legal dispute between Ripple and the U.S. Securities and Exchange Commission (SEC) has raised concerns among the cryptocurrency community. Industry experts from across the sector have taken to Twitter to share doubts about Ripple's chances of success in the case.
Chia Executive Sounds Alarm for Ripple's Chances Against SEC
Gene Hoffman, the president of the Chia Network, stated that Ripple's sale of XRP before registering Ripple stock was a significant mistake, and it would ultimately lead to their defeat. In response to a Twitter user's sarcastic comment about Chia's superiority over Bitcoin, Hoffman emphasized that Chia's token, XCH, is not a security.
Hoffman further revealed that Chia intends to register the company's equity to ensure its legality. The move was prompted by SEC Chair Gary Gensler's recent statement that all cryptocurrencies, excluding Bitcoin, are securities.
Ripple's Former Director Cautions Hoffman
Despite this, Matt Hamilton, Ripple's former director of developer relations, warned Hoffman to stay vigilant regarding the Ripple case due to the SEC's narrative that secondary market sales can also be considered securities.
Hoffman reiterated that the Chia Network owns XCH and has never sold any tokens and further clarified that all XCH trading has been conducted "from farmers farming." Other experts in the area also weighed in.
Twitter Comments Spark Lawsuit Debate
On February 27, attorney John Deaton took to Twitter to express his disagreement with MicroStrategy executive chairman Michael Saylor's comment on the consensus building on the classification of securities, asserting that there has been no agreement on the matter.
Deaton had previously suggested possible settlement arrangements for Ripple and the SEC while awaiting the summary judgment. The lawyer suggested that Ripple would pay $100-250 million in a settlement if the regulator agreed that ongoing and future sales of XRP are not classified as securities.
On the Flipside
Despite the ongoing legal battle, Ripple has expanded its global partnerships with financial institutions, such as remittance providers and banks in Asia and Europe.
It remains unclear whether the SEC will issue clear-cut guidelines and regulations on digital assets, even following the resolution of its suit against Ripple.
Why You Should Care
With the SEC's current hawkish stance on crypto raising serious concerns, if its case that XRP is a security prevails, it would lead to increased regulatory scrutiny for other cryptocurrencies and dampen investor enthusiasm. 
For more information on the SEC and Ripple Lawsuit:
Why Ripple Could Pay Up $250M to End SEC Legal Bout
Read more on the SEC's 'hot takes' on crypto:
Emojis Are Financial Advice, Says Former SEC Branch Chief