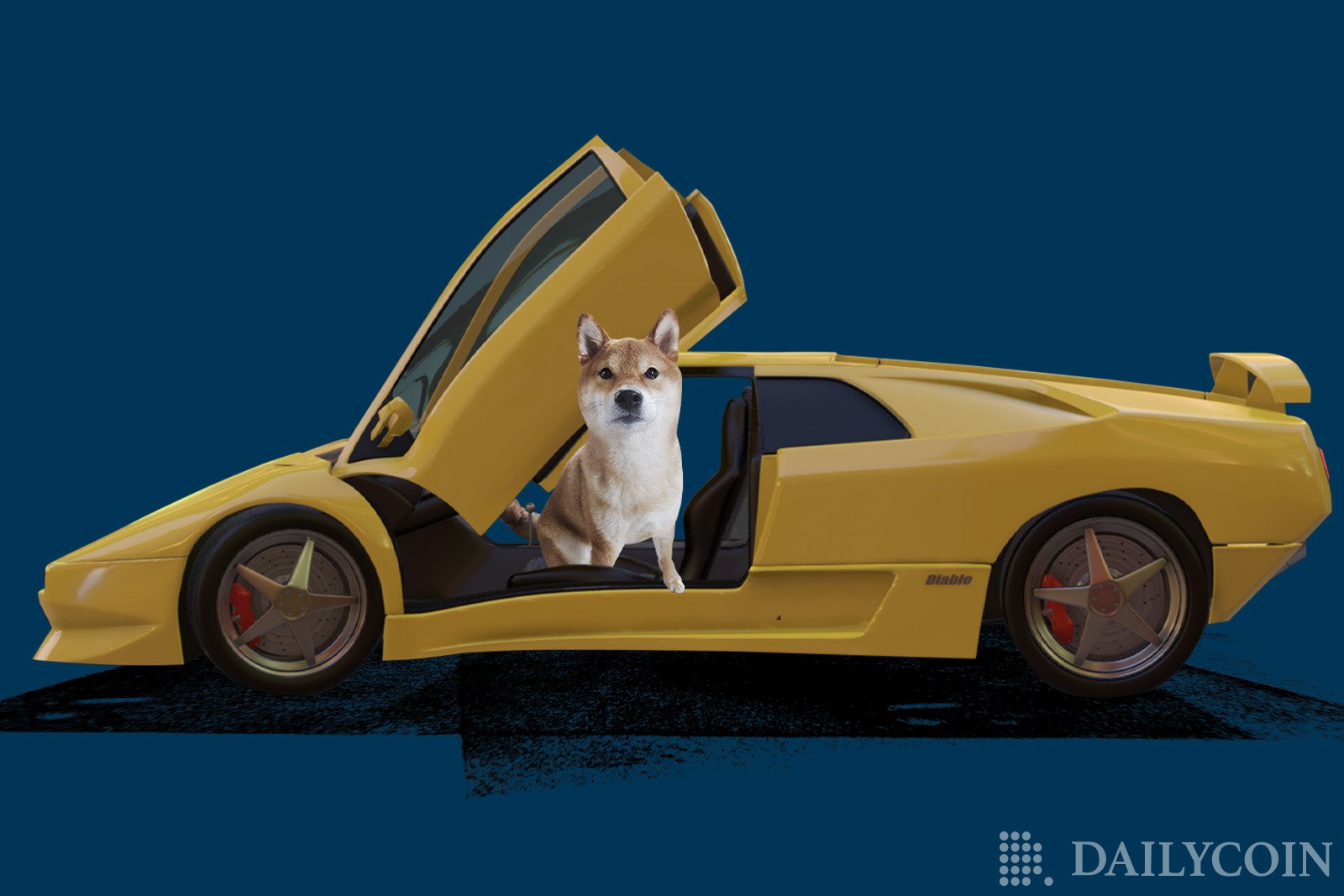 Whether you want to feel the wind blowing through your hair in a drop top Lamborghini or ride in a classic Ferrari GT in a race suit, now it's possible to do so by booking your favorite car online. On top of that, the booking platform accepts many crypto payment options, Shiba Inu (SHIB) being the newest addition.
Traveling Around the World Gets Crypto-Friendly
The booking platform Travala offers over 3 million flights, hotels, car rentals, and travel combos, and customers will be able to book online while paying in SHIB. Furthermore, the Supercar Experience is something that the SHIB Army was looking forward to. A petition that started nearly a year ago was asking Lamborghini to accept Shiba Inu (SHIB) as a form of payment. Shiba Inu fans have already gotten 890 out of 1000 signatures and didn't even have to wait for another 110, as the dream to take a Lambo for a ride with your Shiba Inu (SHIB) holdings has already become reality.
Furthermore, it's not only a Lamborghini or Ferrari that you can take for a drive. Now pick your favorite and get ready to burn rubber:
Lamborghini

Ferrari

Rolls-Royce

McLaren

Aston Martin

Bugatti
More Freedom of Choice as Traveling Industry Collaborates with Crypto
The adoption of cryptocurrencies in the travel industry is rising day by day. Previously, the crypto-focused traveling platform XcelTrip announced they would allow payments in Bitcoin (BTC), Ethereum (ETH), Tether (USDT), Bitcoin Cash (BCH), LiteCoin (LTC), Binance Coin (BNB), and the company's native token – Xcellab Ecosystem – XcelDefi (XLD). Shiba Inu (SHIB) and Dogecoin (DOGE) were the latest additions to the booking platform. The platform offers 2.3 million hotels around the world and has 450 different airlines to choose from.
Shiba Inu (SHIB) Price Still Recovering
Despite quicker adoption and new additions to the team, Shiba Inu (SHIB) is still rebounding after the crypto market crash. At press time, Shiba Inu (SHIB) is trading at $0.000010972218, according to CoinGecko. The meme coin is down by 6.2% in the last 24 hours and 5.4% in the last week. However, recent record token burning and the hype that is circulating around SHIB on social media indicates a similar situation crypto enthusiasts experienced in January, when Shiba Inu (SHIB) reached an all time high after several weeks in the red.