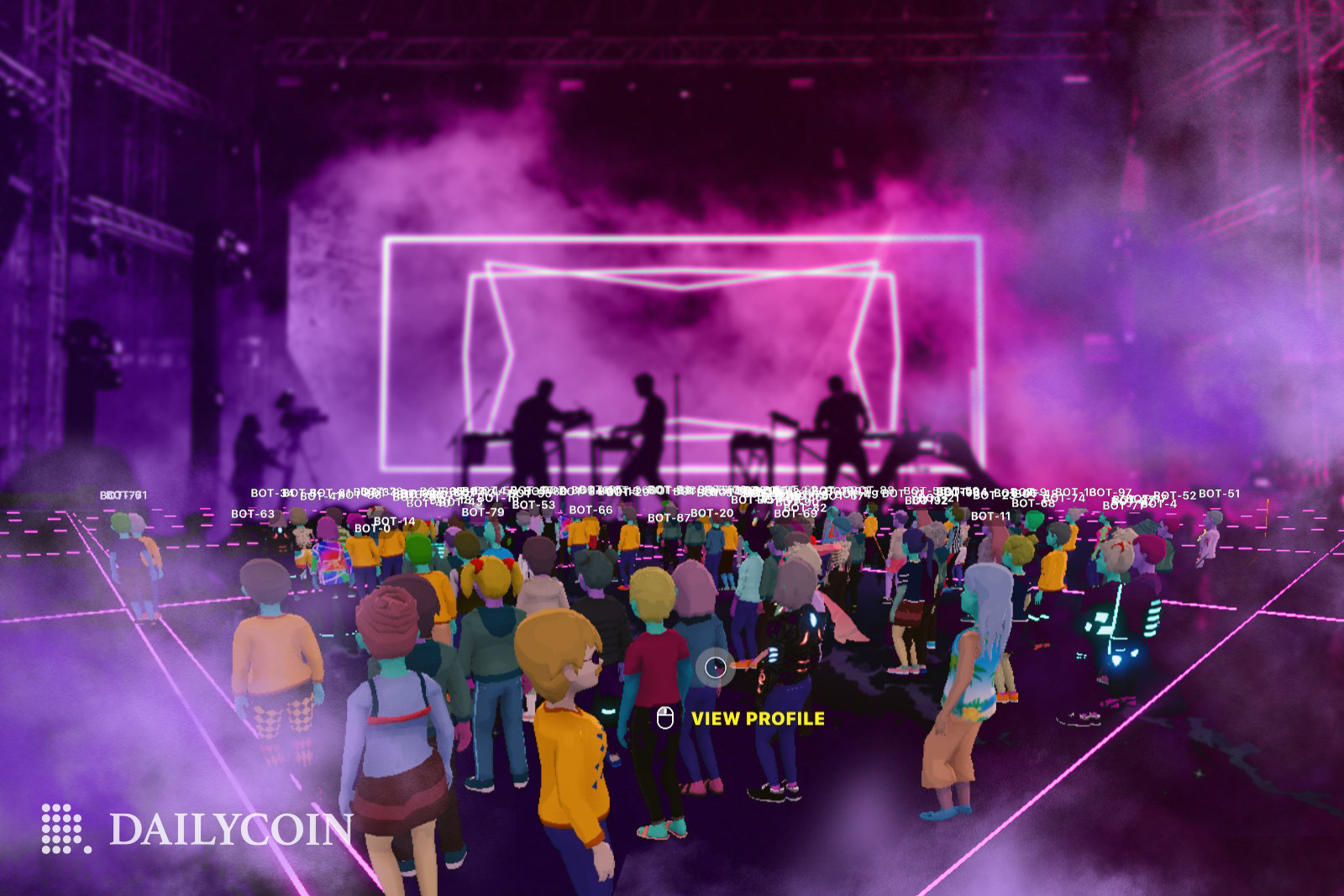 Seoul, South Korea, August 3rd, 2023, Chainwire
The inaugural edition of the Seoul Web3 Festival, hosted by Seoul City, Baobab Partners, and the Seoul Design Foundation with the support of Cronos Labs, reached a successful conclusion today after 3 days of hackathon, start-up demonstrations and NFT exhibition.
65 teams, representing 245 team members, were selected to participate in the hackathon. They received hands-on mentoring and technical support from Cronos Labs so that they could build Web3 projects on the Cronos blockchain. 10 winning projects were selected by the jury based the innovative nature of their solution, as well as their potential to drive mass adoption of Web3 and their positive impact on underprivileged communities.
Hackathon judges included representatives from Cronos Labs, Crypto.com, Microsoft, Alibaba Cloud and Ledger.
Finalist teams delivered innovative prototypes such as: a tool that leverages AI to remove sensitive biometric data from NFT images uploaded to decentralized storage; a voice identification app based on AI and zero-knowledge proofs to warn users in case of phishing scams; and various DAO protocols which take advantage of the wisdom of the crowd to report natural disasters or safety hazards.
Ken Timsit, Managing Director of Cronos Labs, said: "I am grateful for the opportunity to accompany the City of Seoul for the inaugural edition of the Seoul Web3 Festival. Cronos Labs mobilized some of our most experienced blockchain specialists in order to provide in-person support to hackathon participants. The connections forged with the local developer community are sure to create a strong pipeline of interest for the various Cronos ecosystem development programs such as the Cronos Builders Program, the Ecosystem Grant Program and the Cronos Accelerator Program."
Cronos Labs views Korea as a top crypto market, and views Korea's developer ecosystem as a major contributor to the global DeFi and GameFi markets. Cronos' significant participation in the Seoul Web3 Festival highlights the growing global interest in the Korean crypto and blockchain industry.
About Cronos
Cronos (cronos.org) is the leading EVM-compatible layer 1 blockchain network built on the Cosmos SDK, supported by Crypto.com, Crypto.org and more than 500 app developers and partners. The mission of Cronos is to make it easy and safe for the next billion crypto users to adopt self-custody in Web3, with a focus on DeFi and GameFi.
Cronos has skyrocketed to a top 10 position among all chains and is adopted by >1 million users. The chain is powered by the Cronos ($CRO) cryptocurrency, which supports an ecosystem of more than 80 million users worldwide.
To build on Cronos, application developers can leverage: all the major Ethereum developer tools; Cronos Play, a suite of tools and integrations for Unity, C++ and Unreal games; IBC cross-chain connectivity to Cosmos chains; and a rich ecosystem of composable DeFi and GameFi Dapps.
Cronos Labs is the R&D, ecosystem development, and start-up accelerator arm of the Cronos chain.
Contact
Avishay Litani
pr@marketacross.com