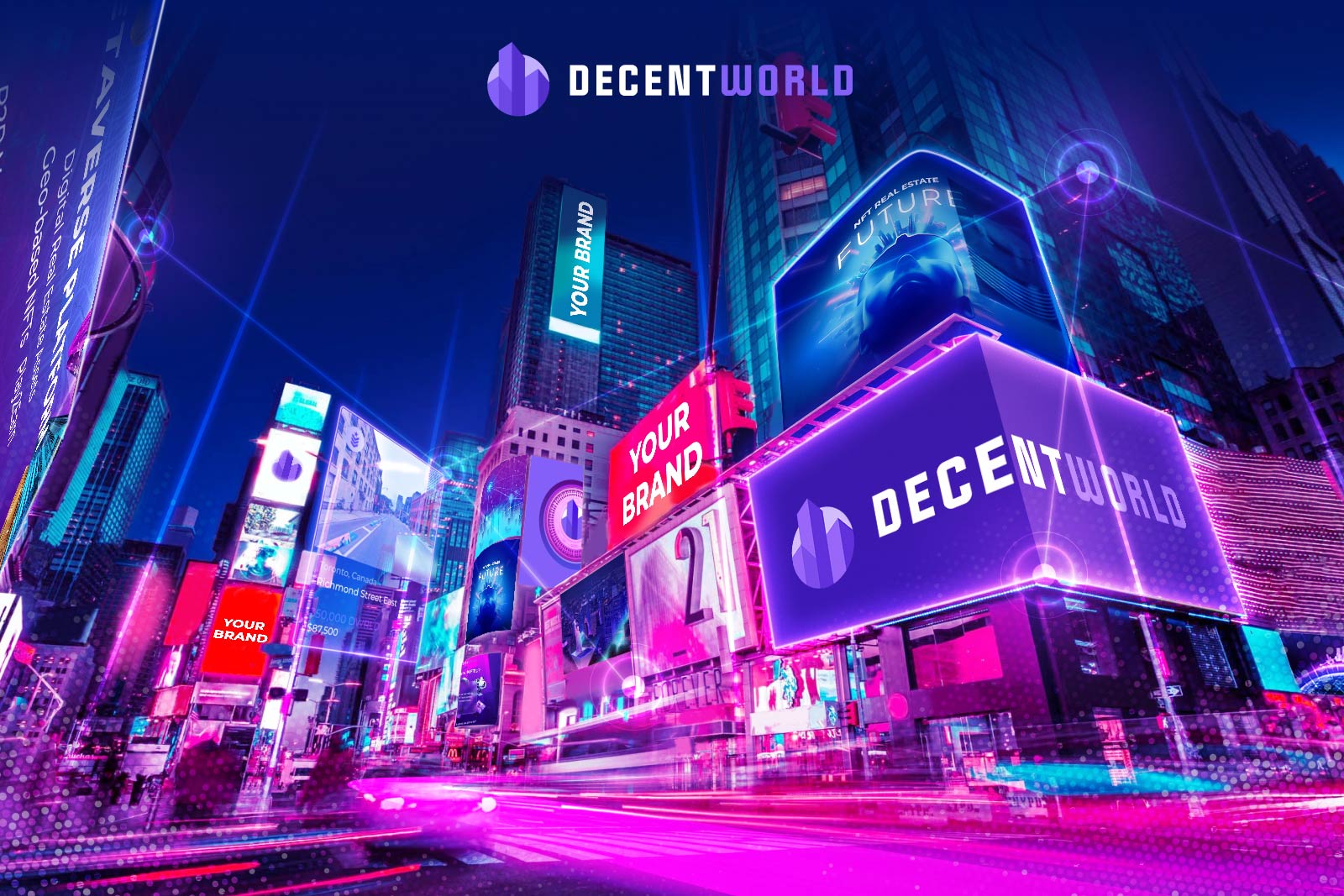 Emerging technologies are starting to alter how individuals communicate with one another. Social media is already developing into a variety of virtual 3D environments, and brands are not sitting around. New marketing prospects are provided by the metaverse. and through gaming, virtual shopping, and digital fashion shows, brands are establishing themselves in the new digital. 
Leading brands like Gucci or Nike are already changing the norms of marketing and creating something exciting for their users, even though mainstream adoption of the metaverse might still take some time. DecentWorld, a Swiss-owned metaverse platform, has recognized this potential. 
By creating a blockchain-based platform that gives users the unique possibility to buy virtual real estate the platform also allows businesses to place their advertisements on the metaverse's most famous buildings, thus setting the stage for further promising third-party integrations. 
Manifesting DecentWorld's Unique Qualities

DecentWorld, compared to other metaverse projects, brings a one-of-a-kind value to its users and businesses alike. By creating a 2D Map based on the real world, DecentWorld provides a vibrant market for minting and trading scarce virtual real estate Assets in the form of Streets. With more than 18.5 million Streets ready to be put on blockchain, the team will soon further expand its flagman feature – the Map – with Building Assets. 
Additionally, with the recent launch of the 3D Downtown Dubai metaverse environment, in which over 50 buildings have been artistically created based on the real world, the team is allowing anyone to explore one of the world's most famous metropolises in a new, exciting way, without the need to travel. 

"We have based our designs on hundreds of images of Dubai in order to interpret the most famous real-life buildings. But we also wanted to play with the users' experiences and senses, and make them feel as if they are embarking on something completely new and exciting. Therefore we offer an enhanced, artistic version of the future Dubai," the team shares.

Upon choosing an avatar, the user can go through the city, either by foot, or by hopping onto one of the electric scooters and explore the city with their own eyes. The Billboards, broadcasting branded content from businesses which were early to adapt the metaverse marketing strategy, are placed in the most visited locations of the 3D environment. This way, the team says, the user exposure is the highest.

Used by Celebrities and Businesses Alike
The metaverse has been recognized by stakeholders from various industries as an opportunity for quite some time now. Eminem and Snoop Dogg performed as their Bored Ape Yacht Club avatars at the MTV's Video Music Awards, showcasing the new and exciting ways that artists can use this new medium to deliver unique experiences to fans.
Back in 2020 Travis Scott joined the web3 experience with his wildly successful performance in the Fortnite game with an astounding 120 million individuals participating in the event. Gucci, another business powerhouse, hosted a virtual garden space in Roblox in 2021, creating a digital counterpart to its physical exhibit in Florence⁠—Gucci Garden Archetypes.
Companies of all shapes and sizes from all over the world will soon be able to connect their online shops to our metaverse as well, and show off their items to customers exactly as they do in the real world. We're quite excited about this vision for the future," the team shares.
DecentWorld has plans to open up its APIs to enable third-party integrations, thereby facilitating one-of-a-kind experiences for users.
About DecentWorld
DecentWorld is a Swiss metaverse digital real estate platform built on blockchain technology to introduce a next-generation Web3 experience. The platform allows members to purchase and trade digital Street NFTs, which can then be combined into Collections. Completed and staked Collections have additional value as they generate yield that is paid out to the owner. Using state-of-the-art security features, DecentWorld also stands for trust and transparency in the blockchain industry.
To fully explore our metaverse, please visit www.decentworld.com.
Follow our latest updates on Twitter, Telegram, Instagram, LinkedIn and Facebook.
For further inquiries & talent outreach, please message hello@decentworld.com.