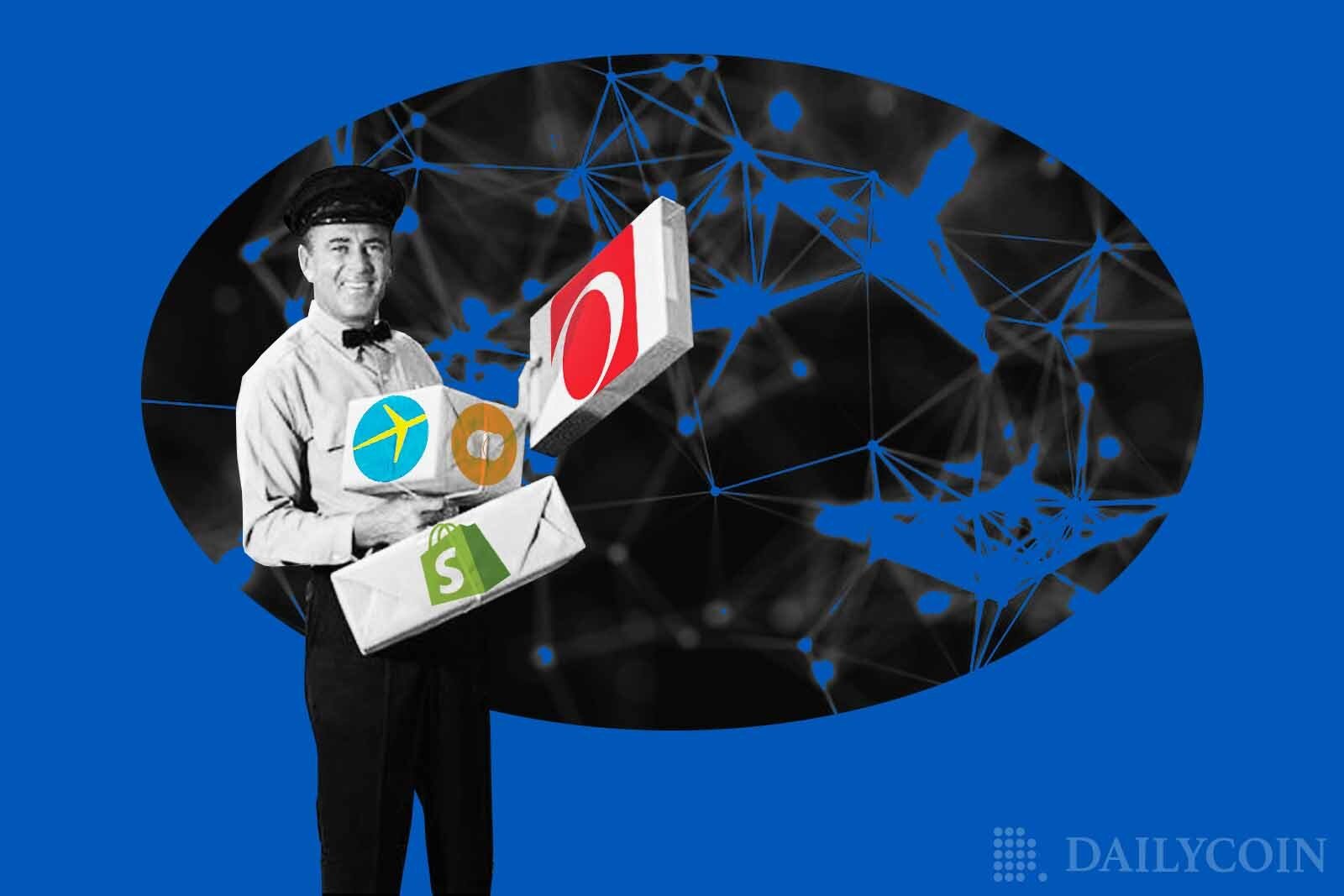 Crypto payment is becoming widely accepted, and over the past few years, more brands are beginning to offer their products and services in exchange for cryptocurrencies. 
Notably, Statista reported in March 2021 that over 21,000 businesses around the world either have cryptocurrency ATMs or accept cryptocurrencies as a form of payment in-store. Also, a 2020 survey by Hartford Steam Boiler (HSB) reveals that 36% of SMBs in the U.S. already accept Bitcoin.
Today, despite the lack of accurate data, we have observed a surge in cryptocurrency payment adoption across numerous industries and geographies.
In our previous publication, we curated a list of the top 10 physical stores you can walk into and pay with cryptocurrencies in exchange for their products and services:
Top 10 Physical Stores Where You Can Pay in Crypto
This time around, we have compiled a carefully-curated list of some of the online shops/stores where you can pay for products and services using cryptocurrency. In no particular order, below are our top picks for online shops that accept crypto payments.
In 2019, AT&T officially announced that it will start accepting cryptocurrency payments, becoming the first big mobile carrier to do so. Ever since, customers can make bill payments using cryptocurrency as an alternative to credit card payments. To date, people can only make crypto payments on AT&T by choosing BitPay, a cryptocurrency payment processor.
Headquartered in Canada, Shopify is a multinational e-commerce company and perhaps the biggest e-commerce platform for online stores and retail point-of-sale systems in the world. While various sellers can set up the storefront on the platform, they can also decide which payment method their customers can choose from.
Although sellers have since adopted crypto payment on the platform using various methods, Shopify recently partnered with Strike, a Chicago-based payment application, whose integration on the platform enabled merchants to legitimately accept Bitcoin payment by default.
This is an American online retailer that specializes in the retail sales of furniture and other home goods. The Internet company became the first major furniture retailer to accept Bitcoin payments as far back as January 2014. It has since expanded its crypto payment option to accommodate other crypto assets including Ethereum, Litecoin, and Dash, among other major altcoins.
Likewise, Overstock has, over the years, partnered with a number of payment processors and exchanges including Coinbase, in an attempt to protect users and their funds.
Another prominent online platform that accepts crypto payment is Travala. The online booking site for flights, hotels, and accommodations has grown from a mere startup to the world's leading blockchain-based booking platform.
The platform currently offers over 2.2 million properties across over 90K destinations in 230 countries and territories. While its customers from all over the world can pay for the platform's services using crypto payment, they can select from over 90 cryptocurrency options available on the site.
The platform also recently launched its own native crypto asset, AVA, which can be used both for paying for services on the platform as well as claiming discounts and loyalty rewards.
Microsoft Store is another online destination to try out crypto payments. The American multinational technology corporation announced back in January 2014 that it has started accepting crypto payments made with Bitcoin for purchasing specific services including Xbox games and applications among other digital content from the Windows Store.  
At some point, Microsoft put a temporary hold on crypto payments; however, it restored Bitcoin payment at the start of 2018.
Just like any other e-commerce, Bitplaza is a retail shopping platform where users can buy all types of gadgets and electronic devices including smartphones, smart TVs, laptops, desktops, tools, sports equipment, and many more. 
However, instead of using credit cards or fiat payment methods, Bitplaza, on the other hand, accepts crypto payments in place of cash. In addition, the platform boasts other unique peculiarities including a built-in tracking feature, fast shipment, and friendly customer support.
Based in California, Planet Express is a delivery company that renders package forwarding services. Notably, the brand ships any product or item that is purchased within the U.S. and ships to its international customers at any destination around the world. 
Briefly after launching in 2017, Planet Express started accepting crypto payments. Although they initially accepted Bitcoin as the only acceptable digital currency, the company has since expanded its crypto payment option to include Bitcoin Cash, Dogecoin, XRP, Ethereum and a couple of other popular crypto assets.
This is another popular travel agency headquartered in California. The booking platform initially announced the acceptance of Bitcoin as a payment method back in November 2013. And it has since listed more cryptocurrencies including Bitcoin Cash (BCH), Ethereum (ETH), Paxos Standard (PAX), Dogecoin (DOGE), and more recently, Shiba Inu (SHIB).
In a blog post dated June 20, 2021, the travel agency claimed that it was the first to accept Bitcoin for flights as early as 2013 when fewer people had heard about the digital currency. It also mentioned that it is a strong advocate for digital currency and will continue to expand its crypto payment offerings.
Acclaimed to be the leading digital gift card platform, Gyft makes it easy for users to buy and send gift cards online to retailers like Amazon, Starbucks, and iTunes among several others. Shortly after its launch in 2012, Gyft announced a partnership with BitPay in an attempt to accept Bitcoin payments on its platform. 
Specifically, in 2013, crypto payment was only available to people using the Android version of the Gyft app; however, the platform has since evolved. Hence, all users can access the crypto payment option and can use it to facilitate their purchase of gift cards from over 200 retailers registered on the platform.
This retail platform is inspired by and built for crypto fans all over the world. Notably, people can buy and ship Bitcoin and crypto merchandise such as t-shirts, mugs, and stickers at Cryptoshopper and pay for their items using any of the acceptable cryptocurrencies on the platform.
The platform was founded in September 2017 and has been receiving crypto payments in exchange for its services ever since. 
Did we leave any of your favorite brands off the list? If so, please leave their name in the comment box below to assist a fellow reader who may be interested in learning about more crypto-accepting online retail shops/enterprises.