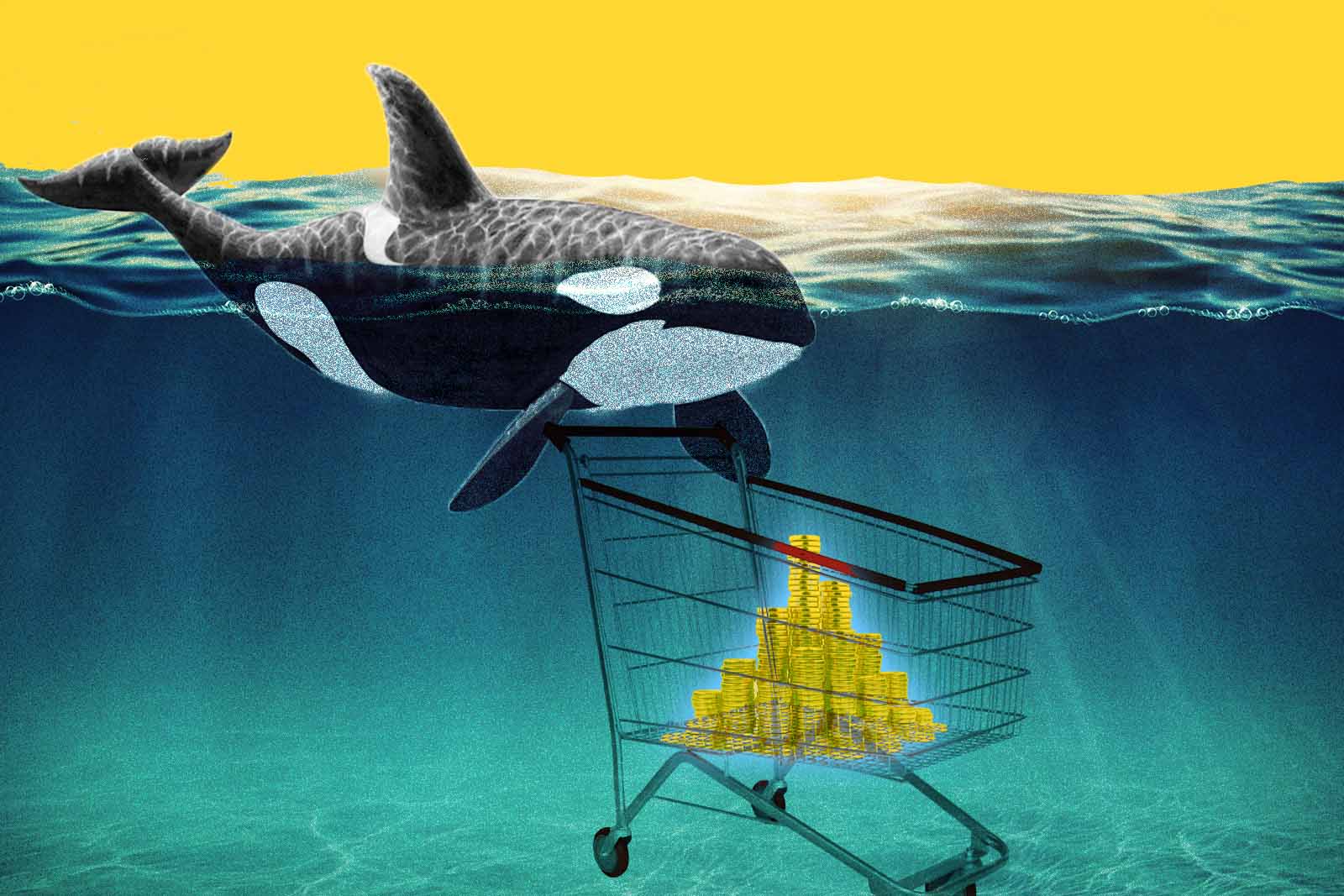 Blockchain technology has attracted an increasing number of investors, especially over the last couple of years. These investors go into cryptocurrency because the return on investment is relatively high compared to other assets.
Some of these investors have been dubbed "crypto whales" after having invested huge amounts of money in a particular coin. Not all coins attract the attention of crypto whales, but the ones that do have considerable potential.
In the past, cryptocurrencies like Bitcoin (BTC) and Ethereum (ETH) have tended to attract crypto whales, but now the focus is shifting to newer up-and-coming altcoins. Come 2023, many predict that BudBlockz (BLUNT) will dominate the minds of these whales.
Let's look at the crypto whales and why BudBlockz will likely seize their attention in 2023.
Crypto whales are capable of manipulating the cryptocurrency market
.
Crypto whales are analogous to large whales in the ocean whose movements affect the smaller fish around them. In cryptocurrency, crypto whales are individuals or groups of individuals who hold a large amount of a particular cryptocurrency and what they do influences smaller investors. Some crypto whales include Brian Armstrong, Michael Saylor, Elon Musk, and Changpeng Zhao.
Crypto whales usually hold 10% or more of a particular currency, which gives them substantial influence in the affairs of that coin. Frequently, they have enough of a cryptocurrency to manipulate its market price.
Generally, cryptocurrency whales refrain from trading in the traditional crypto market due to the large number of cryptocurrencies they possess. Instead, they tend to engage in OTC (over-the-counter) trading, like wallet-to-exchange, wallet-to-wallet, or exchange-to-exchange trading.
Most investors benefit by watching for crypto whales and tracking their trading activities. They often follow well-known whale activities and share in the rise as they start to invest in a coin or token that has caught their eye.
However, as cryptocurrencies operate on decentralized blockchain technology, users can often remain anonymous. This makes it difficult to associate certain accounts with actual individuals or entities, making whale tracking difficult for investors – but not impossible due to the effect they have.
Whales can manipulate the crypto market, so investors are constantly on the lookout for them.
BudBlockz's (BLUNT) potential will certainly attract the attention of whales come 2023
BudBlockz (BLUNT) is a decentralized ecosystem on the Ethereum blockchain. It has an e-commerce platform that focuses on making cannabis products available to its users 24 hours a day in jurisdictions where it has been legalized or decriminalized.
The cannabis industry is constantly growing, with a predicted market cap of US$175 billion by the end of the decade. Consequently, BudBlockz is perfectly poised to satisfy the increasing demand for cannabis.
BudBlockz (BLUNT) provides its users with a safe and secure environment for trading marijuana and cannabis-related products through the blockchain's decentralized system. Having BLUNT in your portfolio is highly recommended as it merges the ever-increasing wealth of the cannabis industry with blockchain technology.
BLUNT has gained popularity amongst various investors, though it's still in its early stages. According to crypto analysts, BudBlockz is expected to explode in 2023 due to its potential and market positioning. As it attracts the attention of growing numbers of investors, it will increasingly dominate the cannabis crypto market, attracting the attention of crypto whales. 
Given all these factors, it is likely BudBlockz will be one of the next cryptos to skyrocket. It is time to get into BLUNT before too many crypto whales drive up the price.
Learn more about BudBlockz (BLUNT) at the links below:
Official Website: https://budblockz.io/ 
Presale Registration:: https://app.budblockz.io/sign-up 
BudBlockz Community Links: https://linktr.ee/budblockz