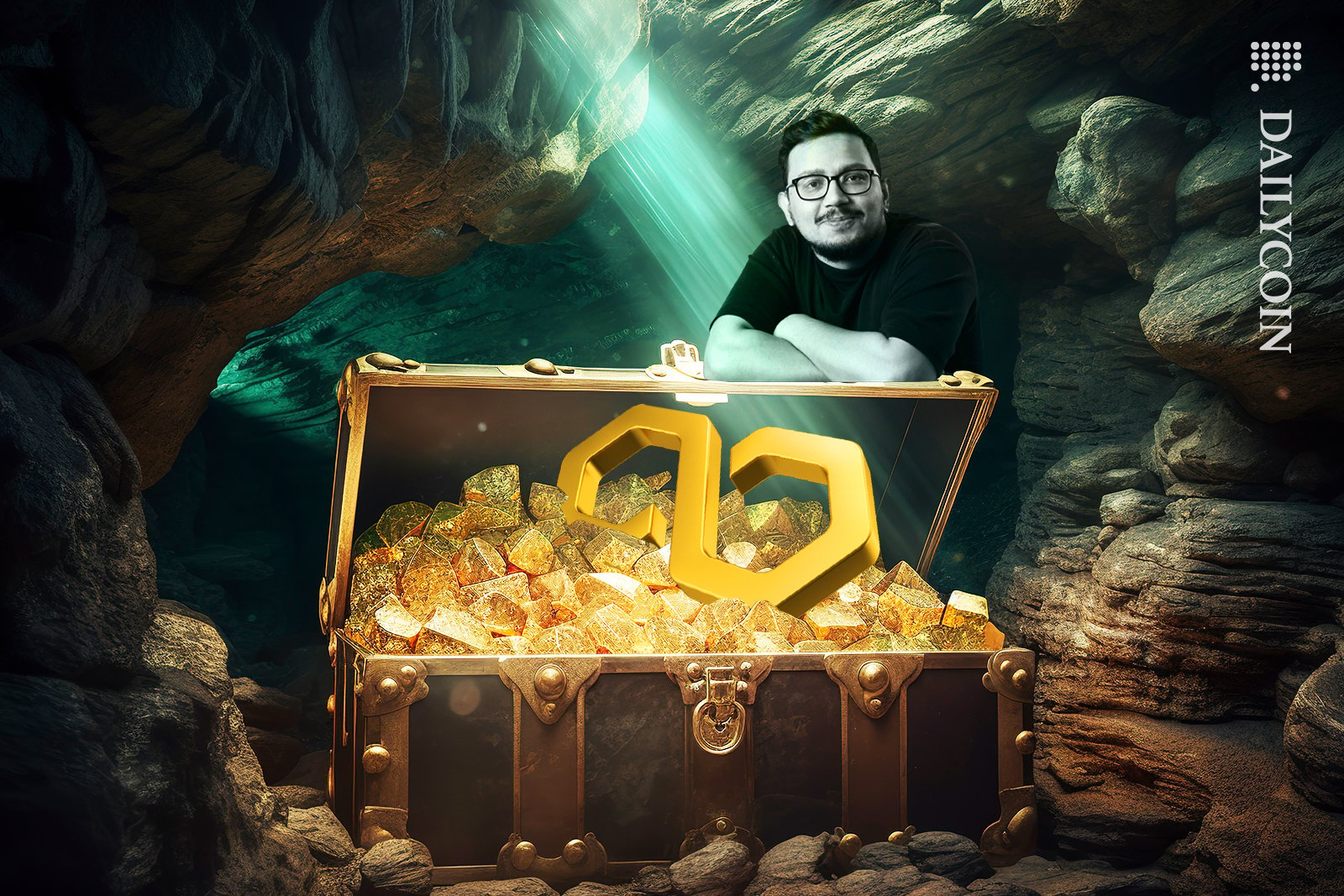 Polygon devs proposed a new ecosystem consisting of multiple Layer 2 chains.
Enshrined restaking will enable movement between chains within the Polygon Layer-2 ecosystem.
Polygon intends to expand the role of token stakers.
Zero-Knowledge (ZK) technology is a powerful cryptographic tool that enables greater scaling and privacy-protection capabilities. Analysis conducted recently by VC firm Andreessen Horowitz (a16z) highlighted a positive trend in ZK-related research, developer activity, and usage. This bodes well for Polygon, which has pursued a focus on ZK technology as part of their proposed "2.0" protocol upgrade, including the newly teased "enshrined restaking."
Nailwal Shares Vision For Enshrined Restaking
In July, Ethereum Layer-2 project Polygon proposed upgrading its protocol into a multichain ecosystem. If accepted by the community, part of the proposal will see the MATIC token rebranded to POL.
At the time of the above announcement, Polygon CEO Sandeep Nailwal alluded to POL's multichain staking layer functionality but did not provide practical details of what this meant.
In a recent update posted on August 28th, Nailwal explained that expanding from a single chain to an "ecosystem of L2s" requires a new token capable of sharing liquidity among the chains. Moreover, POL's "enshrined restaking" functionality will allow users to easily restake their tokens across the various chains within the Polygon ecosystem.
"In Polygon 2.0, POL is staked in the staking hub. POL can be restaked to validate any number of chains on the network. We call this approach "enshrined restaking," said Nailwal.
Selling the benefits of enshrined staking, Nailwal highlighted the advantages of having "fewer vectors of centralization" and emphasized the token's ability to secure more than just blockchains, also covering aggregate layers, among others.
Polygon 2.0 Proposal
To secure the future of the Polygon network, devs released a proposal last month dubbed "Polygon 2.0". The proposal aims to align validator incentives under a new technical architecture featuring the POL token. 
Polygon outlined improvements to the staking model intended to transition it from one that secures the network to one in which token holders become validators and receive rewards for participating. The incentives provided as examples include protocol rewards, transaction fee rewards, and others that could be decided at the discretion of the host chain.
Although the concept of validator rewards is not new, Polygon stressed that its POL proposal would have the added advantages of allowing users to validate multiple chains using the same token and facilitating each chain to perform multiple roles. 
On the Flipside
Multiple Ethereum Layer 2s offer zkEVM solutions, including Linea and ImmutableX, giving Polygon stiff competition.
Fragmenting the network into multiple chains adds complexity for developers.
Why This Matters
By integrating the role of stakers more deeply within the ecosystem's operations and incentives, Polygon's proposed architecture seeks to expand the role of stakers and drive greater participation aligned with the network's success.
Learn more about Polygon's latest NFT partnership here:
FIBA Delivers Exclusive World Cup Benefits to Fans with Polygon
Find out how a contract change sank the PEPE token here: