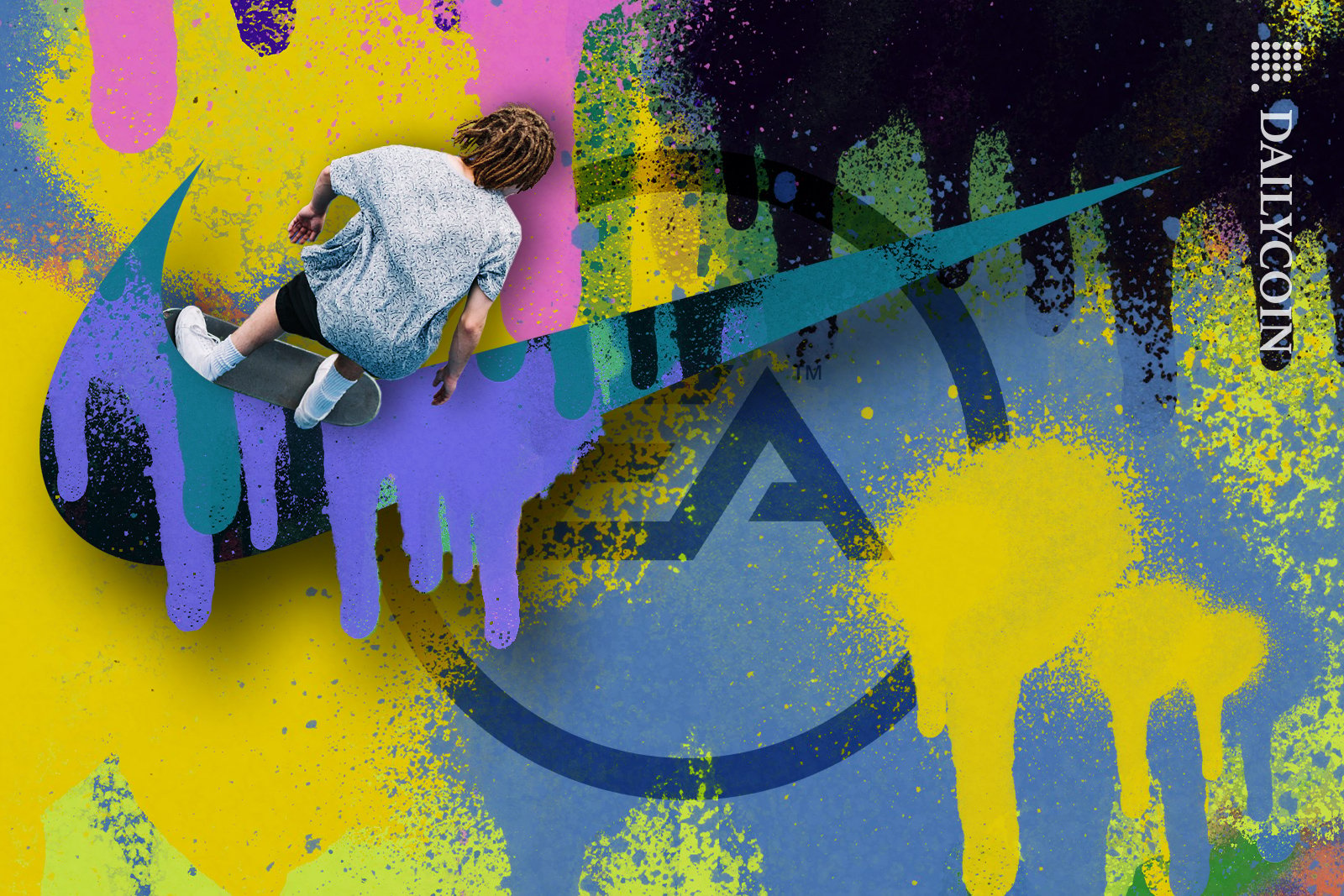 Nike is expanding its Web3 strategy.
The global sports footwear company is now partnering with EA Sports.
Nike will add Polygon NFTs to EA Sports games.
Leveraging its impressive performance with NFTs, Nike is paving the way for mainstream companies as it boldly embraces Web3 and steadily expands its strategy to bring more content, partners, and users into its platform, .SWOOSH.
Nike is diving even deeper into the Web3 ocean as it sets its sights on partnering with EA Sports. Its collaboration with EA Sports looks to redefine how gamers "express themselves" in the new age of the internet.
Kicking off a Big Collaboration
On June 1st, Nike Virtual Studios, the sports brand's digital arm, announced partnering with video game titan EA Sports to bring Polygon NFTs and digital content from Nike's .SWOOSH platform to EA's gaming ecosystem.
While details of the partnership are yet to be revealed, Nike's teaser video hints at including football and soccer elements, possibly pointing at the FIFA and NFL Madden franchises. Through this collaboration, .SWOOSH and EA Sports can "express personal style through play."
This collaboration could significantly propel Web3 adoption as EA Sports boasts some of the industry's most profitable and beloved video game franchises. The resounding success of titles like FIFA and Madden NFL, with over 325 million units and 130 million copies sold, showcases the reach and popularity of EA Sports games. Their latest release, FIFA 23, bagged 10.3 million sales in its first week.
Ron Faris, GM of Nike, expressed his enthusiasm press release, stating:
"Joining forces with EA Sports is a thrilling development. Our shared dedication to innovation, creativity, and excellence is the bedrock of this partnership. It paves the way for us to bring to life some truly remarkable experiences for our .SWOOSH community and the immense EA Sports fan base."
Andrea Hopelain, SVP of Brand for EA Sports and Racing, further emphasized the excitement, saying:
"We at EA are steadfast in leading the next wave in sports fandom. Our renewed partnership with Nike directly intersects innovation, sport, and culture through our collaborative work with .SWOOSH, we plan to position creativity and self-expression at the heart of fan experiences. We envision a world where fans can connect, compete, and share their passion for sports."
On the Flipside
Nike's .SWOOSH platform, still in development, has already witnessed profound success with its sneaker NFT collection debut, generating a whopping revenue of over $1.9 million. 
Despite building on Polygon (MATIC), Nike doesn't support cryptocurrency payments for its NFT collections.
The .SWOOSH platform is currently unavailable in most of Europe, and whether the NFT will be offered to EU users is unknown.
Nike generated $185 million in revenue from NFT sales in 2022, more than Gucci, Tiffany, and Adidas combined.
Why This Matters
Nike and EA Sports are some of the biggest brands in the sports industry. The companies' collaboration could catalyze adoption and expose billions of people to Web3 and blockchain technology.
Read more about Nike:
Nike Celebrates $1M NFT Sales Despite Botting Allegations
Follow Cardano's meme coin mania:
Cardano Memecoin SNEK Lands Crypto Exchange Listing After Surging 200%